If you have a smartphone, then you're already familiar with the plethora of apps available on the app store. However, it's a little bit of a different ballgame if you're Canadian. Apart from the major apps like Facebook, Twitter, Instagram, and Messenger, there are tons of FREE Canadian apps that will be beneficial if you're Canadian like me.
Transportation:
Getting around can be a bit of a hassle if you're entirely familiar with how the TTC works, or if you're always struggling to stay on schedule. Here are three apps that will help you organize your time and find a ride to get to where you want to go.
Transit App:
The worst thing in the world is waiting for a bus or a train in the cold. And with how unreliable the TTC is these days, it's nice to have a couple of different options when choosing how to get around. The transit app was developed to show users the various transportation options available in their city. Using geolocation to map bus, train, and even Uber routes to show the quickest way to get to your destination. Although I haven't personally used this app, I do have friends that swear by it and have never been disappointed.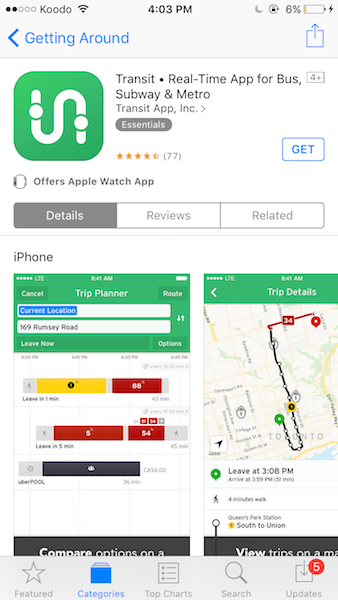 Rocketman:

If you're an avid user of the TTC, then you already know how frustrating it is when you get to your bus stop, and the bus has left right in front of you. This app will recognize bus and train stops close to you to find when the next available bus or train will arrive. It will not only save you time but we all know how unpredictable the Canadian weather is so spending a little bit of extra time inside and away from the cold will make anyone happier.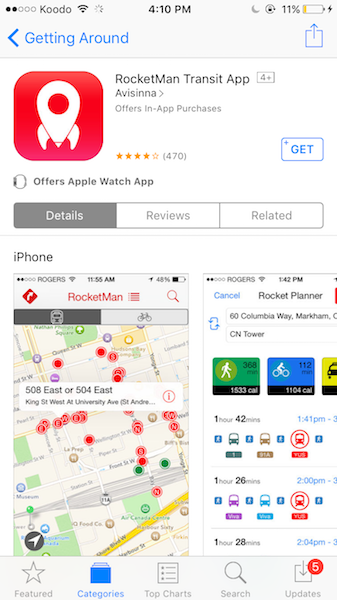 Beck Taxi:
Instead of calling an Uber, why not use the Canadian alternative and call a Beck Taxi instead? Yes, they can be a bit more expensive than Uber, but since we are focusing on Canadian apps specifically for this blog post, I thought I'd mention Beck Taxi. Relatively straightforward app to use and helpful to have on your phone if you aren't a fan of Uber-like me.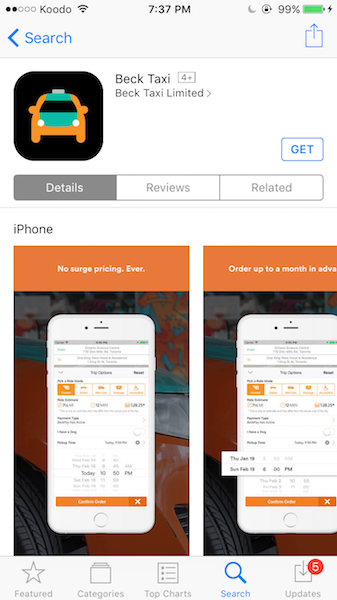 Finance:
There are tons of free mobile banking apps. However, there are a few that support Apple Pay, so depending on where you do your banking you may or may not have Apple Pay as an option.
The banking apps listed below all support Apple Pay:
RBC Mobile
CIBC Mobile
TD
American Express
Scotiabank
BMO Mobile
One of the benefits of banking with the apps listed above is that Apple Pay is supported so that you can input your debit or credit card information and use your phone to pay rather than physically taking out your card.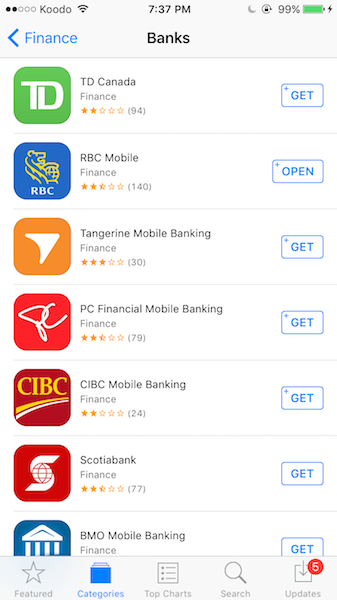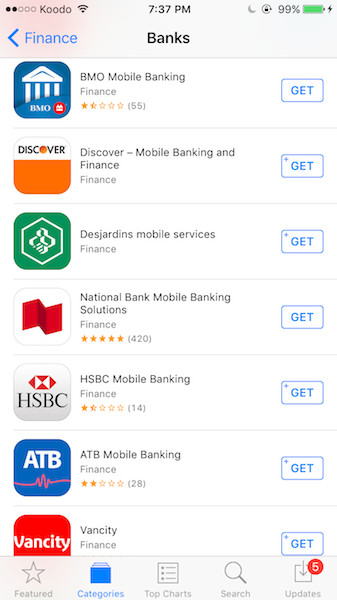 The apps that do not support Apple Pay include:
Tangerine
PC Financial
HSBC Mobile Services
Vancity Mobile.
I won't go super in depth about these apps because they are relatively straight forward and depending on what bank you're with, you'll only ever need to download that particular app.
The next few apps aren't directly related to finance, but they do involve saving money and keeping track of your finances.
Flipp:
This is an app that organizes flyers from nearby stores so that you can search for coupons and deals at once depending on what you're looking for. This app is especially useful when buying groceries because of some grocery stores price match. What this basically means, is that if a 10 lb bag of potatoes is on sale for $7 at Wal-Mart, but it costs $10 at Freshco, you can show them the Wal-Mart flyer through this app and get it for $7 without even having to go all the way to Wal-Mart. I highly recommend this app if you're looking to price-match and find the best deals and coupons. Not only will it save you money but you won't have to spend time looking through flyers when all of it will be organized straight in the app.
Mint:
This is a great budgeting app for those who aren't good with saving their money. It helps you prioritize and spend your money wisely depending on what things you need it for. The app also tracks how you're spending your money and will tell you when you're going over your budget. Mint lets you organize your bills, expenses, spending and investments so that you can budget your money better and spend wisely. It can also help you plan your financial goals for each month and pay your bills before they're due.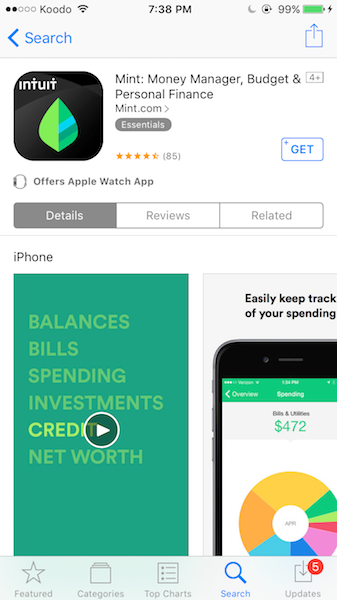 Checkout51:
The Canadian app that allows you to earn cashback savings whenever you decide to spend money at your favorite stores. Why not get a reward for going shopping and make some extra cash that can be used elsewhere at the same time? I haven't personally used the app, but there have been many positive reviews, so it doesn't hurt to try.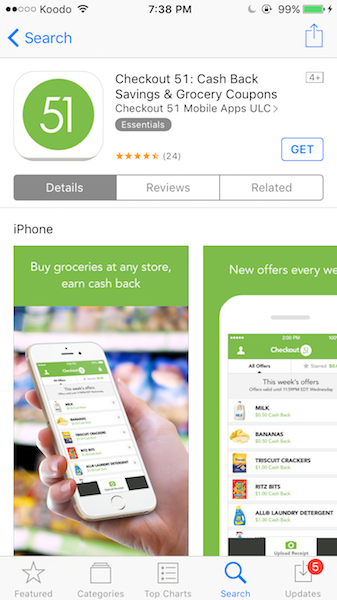 Lifestyle:
The next few apps will help make your life a little bit easier and help you find the things that you're looking for. They include apps like Timmy Me, Shoppers Drug Mart, 1Password, and Kijiji.
Timmy Me:
If you're a Tim Hortons fan like I am then you know how it feels when you don't get your large double double early in the morning. Timmy Me will show you the closest Tim Hortons depending on your location so that you can get to your morning coffee quicker. This app also includes linking your Tim's card with your wallet so that you don't have to physically take your card out to pay. A must for all Canadians.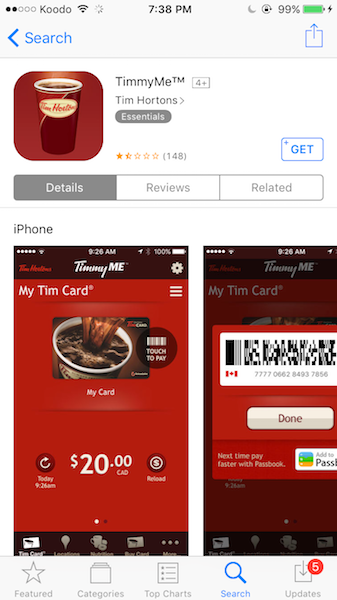 Shoppers Drug Mart:
Although Flipp will most likely have the Shoppers Drug Mart flyer, it's always helpful having the app around since you can log in with your optimum card and check your account. I find the app more useful than using Flipp because it's arranged according to each category and you can see where all the deals are depending on what you're looking for. The app is also integrated with Wallet, so you always have the option of loading your optimum card there and using that to scan while you're at the store.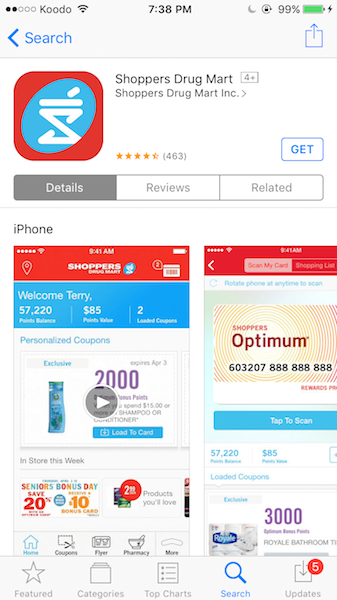 1Password:
If you have a hard time keeping track of the dozens of passwords that you have on a variety of social media accounts, then 1Password is the app for you. It's a Canadian made password manager that keeps all your passwords hidden safely behind one password which is the only one that you'll need to remember. I haven't personally tried this app, but it has gotten a lot of great reviews on the app store. If you're looking for something to organize your passwords and your accounts, then I'd recommend checking it out.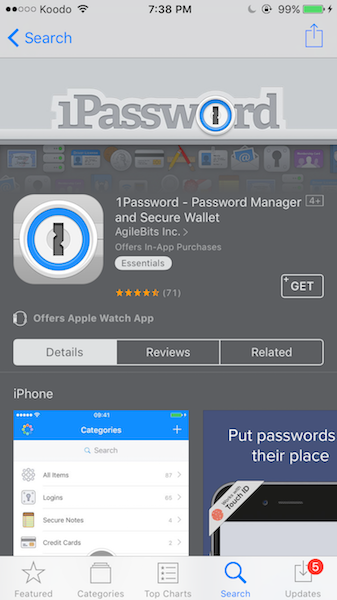 Kijiji:
The Canadian version of Craigslist that is now widely used to sell and buy a variety of things. Everything you would ever need from furniture to a phone case. The app is quite handy and like many, let's you use your location and offers several categories to choose from. In addition to having Craigslist on your phone, I'd recommend downloading this as an alternative.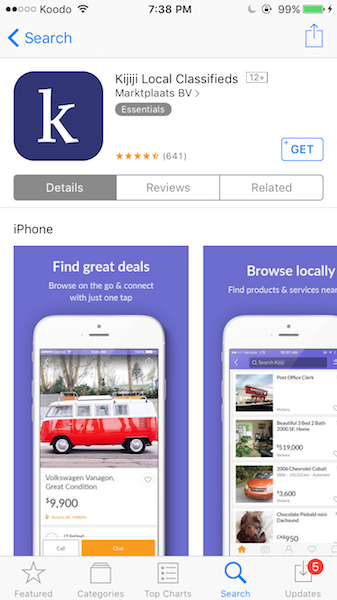 GreenP:

Have you ever been frustrated that you always have to go to a parking machine and pay for parking? Well, a new app released by the Toronto Parking Authority allows you to pay for parking directly from your mobile phone either through PayPal or by linking your Credit Card. You also have the option of being alerted when your time is going to expire so that you can pay extra and increase your time or quickly head back to your car before time runs out.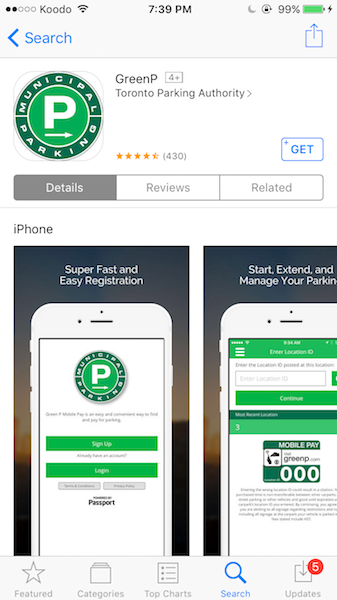 News:
It can be quite hard to get your hands on Canadian News, especially when newspaper subscriptions already cost so much. In addition to that, wasting paper by buying newspapers all the time doesn't sound like a very good idea, so these apps will help you stay informed and educated about the stuff happening around you. I won't go in depth about each app because of they essentially all do the same thing. Depending on which newspaper you like to read, you get a vast variety to choose from including:
CBC News
CTV News GO
Globe and Mail
Metro
Toronto Star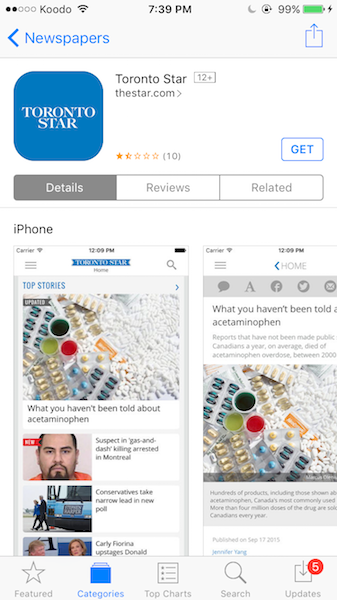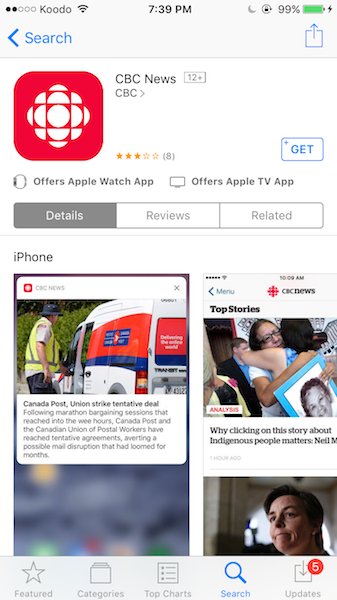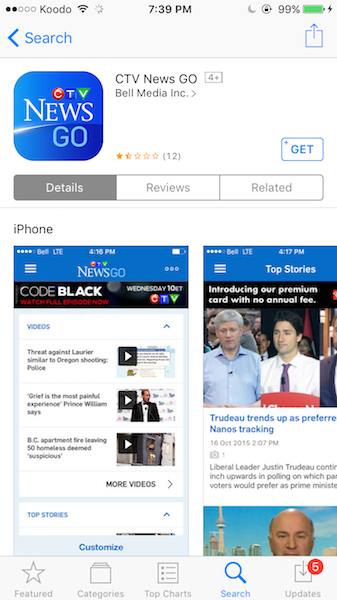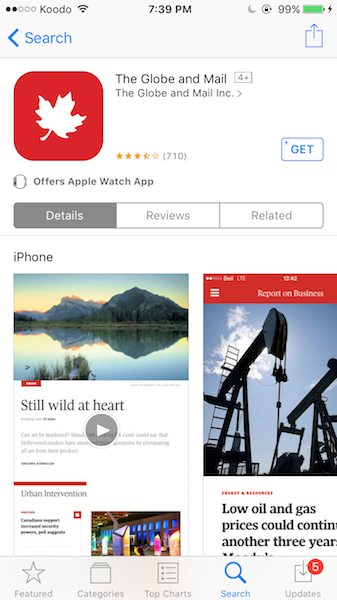 Blog TO:
I don't consider BlogTO to be a news app only because it offers a variety of other things besides news but it does fall into that general news category. I like to use the app to discover new restaurants, check out free events and stay informed about the stuff going on in my city. Id' recommend it if you're always on the lookout for new places to visit and explore in the city of Toronto.
Hopefully, this short list helps in figuring out what apps to download for your smartphone. If you know of any others that might be helpful to Canadians, leave a comment below and let me know!