Worried about coronavirus?
Not only is it a dangerous infection for humans, but it could be destroying smartphone development too. As the coronavirus outbreak continues to plague the world, the effects on various industries are becoming increasingly clear.
In simple terms, you may not be able to update your phone this year.
Why?
It all comes down to the dangerous impact that coronavirus is having on the tech industry, and the fact that businesses can no longer operate properly, as they struggle to avoid infection.
Here's your guide to what coronavirus and other global epidemics can do to the smartphone industry, and what it might mean to the future of your phone.
Coronavirus and Smartphone Manufacturing While Global Epidemics
Though coronavirus is a global event, the biggest impact that it has had on the world has been in China. If you've ever looked into the origins of your smartphone, you'll know that's where most of the tech parts for your device come from too.
As a means to contain and reduce the spread of viruses like corona, businesses are often forced to shut down or reduce operation, affecting countless industries in the process.
The impact of Covid-19 on the smartphone industry is that China is now choked off from workers, suppliers, and logistics networks across the globe. That means that production of smartphones has fallen by 12% already in the first 3 months of 2020.
The breakdown of China's electronic supply chains is delaying the arrival of computers, chips, and smartphones in stores around the world.
What's more, experts note that many organizations are underestimating the impact that the disruption is going to have. Several electronics companies have mentioned that it's going to take up to three times long juts for parts to be delivered. Smaller businesses in the US, Canada, and UK have already been forced to shut their doors due to a lack of supply.
According to the Financial Times, some channel partners and distribution companies for smartphones around the world have been given a 10-week estimate for delivery, while others haven't been able to get any kind of projected arrival time.
While all of the tech industry is suffering from this new issue, it's the smartphone market that seems to be experiencing the worst outcomes. That's because most retailers already keep fewer of those items in stock than they do of computers. Smartphones update and deliver new versions so frequently, that it doesn't make sense to buy them in bulk.
What Has Coronavirus Done to the Major Players?
Major players in the smartphone industry may not be hit as hard as their smaller counterparts, but they're still feeling the impact. For instance, the biggest shockwave that hit the industry this year was when MWC 2020 was cancelled. The biggest annual event for the mobile industry, MWC 2020 plays host to all of the major companies, who come to showcase the devices that they'll be launching in the months to come.
Because MWC 2020 was cancelled, many of the launches from your favorite brands like Samsung and Apple have been delayed, and there's absolutely no indication of when a new smartphone will reach the consumer market. The stress of getting manufacturing infrastructure in the smartphone world back up to normal speed is going to impact the distribution of these phones even further.
IDC believes that shipments of smartphones for the first quarter of this year could end up being more than 30% reduced.
One of the major players that has already been hit by the virus is Apple.
Apple has already confirmed that it's unlikely to reach it's revenue guidance for the quarter leading up to March, and the worldwide iPhone supply has been significantly reduced. At the same time, a reduction in domestic Chinese demand means that Apple is struggling to grow on every front.
It's not just customers buying new devices from Apple that will struggle to get their hands on a phone this year either. According to Apple, if your Apple device has heavy damaged and needs to be replaced, there's only going to be a small number of replacements available in the next few months.
What's more, Apple store locations around the world are short on individual parts too. This means that you're going to need to find another way of repairing your device.
Almost Every Brand is Suffering
Just like Apple, Xiaomi has also confirmed that it's initial results of the year are going to be affected by the virus, and Huawei has made similar statements too. Although Huawei has other problems to deal with in other parts of the world, the domestic sales made in China have helped to cement its position as one of the major smartphone suppliers so far.
Of course, now that the production and sale of smartphones in China has dropped to practically nothing, it's safe to say that Huawei is going to feel the pinch.
To some extent, Samsung has had a slightly less dramatic response to the coronavirus. That's because the company moved much of the production for its smartphones into Vietnam in recent years. However, even with this decision, the company is likely to face some production delays.
The Vietnam Ministry of Industry has announced that supply chain problems are imminent as a result of the coronavirus, so you won't be able to get your hands on the latest Samsung model either.
Vietnam still relies heavily on China for equipment and materials, which means that the country becomes incredibly vulnerable when epidemics of this scale happens. Samsung still seems to be rolling out phones, but there have been numerous reports of people getting infected at the company's facilities as the number of affected people rises.
What's Going to Happen to Smartphone Supply?
So, what's going to happen to the global supply of smartphones?
How long are you going to have to wait before you can sell your old device and upgrade to something new? Well, it's hard to say.
Supply-chain analytics expert, TrendForce issued a report assessing the potential impact of the Coronavirus on manufacturing. The company notes that the virus has already caused major disruption throughout the industry and says that production should decline by at least 12%.
At the same time, the delays in reopening factories as the issue continues to grow is going to affect shipments to stores, product launches, and more.
Experts believe that it's going to take at least a few quarters for manufacturing and logistics within the smartphone industry to recovery.
Some industry analysts are referring to the issue of the coronavirus as a kind of "Black Swan" effect for the technology marketplace. This basically means that a rare and unpredictable event has occurred that is likely to have severe consequences in a wide variety of different areas.
Of course, it's also worth noting that the smartphone industry's struggles didn't begin with the coronavirus. As people around the world strive to spend less time on their phones, the smartphone sales throughout the globe have declined.
People are holding onto their handsets for longer too, investing in more advanced phones that can continue to serve them for years at a time. That means that we're just not buying phones as frequently as we used to.
Can You Still Buy Phones Safely?
So, what if you're ready to update your smartphone now?
You might be wondering whether it's still safe to buy a device from a company that's known to pull products and equipment from the most infected part of the world.
Well, we wouldn't recommend taking to the web to order something directly from China. Although it's likely to still be safe for you to do this – as companies wouldn't be operating and shipping devices if their location was infected, it's best to err on the side of caution.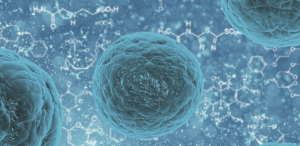 When it comes to the smartphones that are available for sale from Apple's website, the local stores, and other branded locations, there's nothing to worry about. The whole issue of the smartphone industry slowdown comes from the fact that these companies are refusing to continue production in an environment where infection may be spread.
If there was a risk to any device that you could buy here in Canada, it wouldn't have been shipped in the first place.
For the most part, there will be no difference in buying a smartphone now compared to purchasing new tech before the coronavirus appeared. The only real change is that you might find there are fewer models to choose from, and less opportunity for repairs and replacements if your phone gets damaged.