With lighter and more powerful models on the market, it's no surprise that many people wonder if their iPad can replace their phones.
After all, it nearly has the same features as an iPhone, just on a larger screen. And while it's not quite as pocket-friendly, the iPad can quickly be slipped into a bag.
So, can an iPad be used as a phone? Today, we'll answer this question and explore all aspects of using an iPad as a phone. Ultimately, we'll help you decide whether it's worth making the switch!
Can An iPad Be Used as A Phone?
The short answer is: yes, it is possible, but it won't be easy for everyone.
Suppose you only use a smartphone for entertainment, social media, internet browsing, drawing, and viewing files. In that case, an iPad can serve as a replacement for your phone.
You may even find it more efficient to ditch a second and smaller device and use only an iPad for these activities—as was the case for the following people: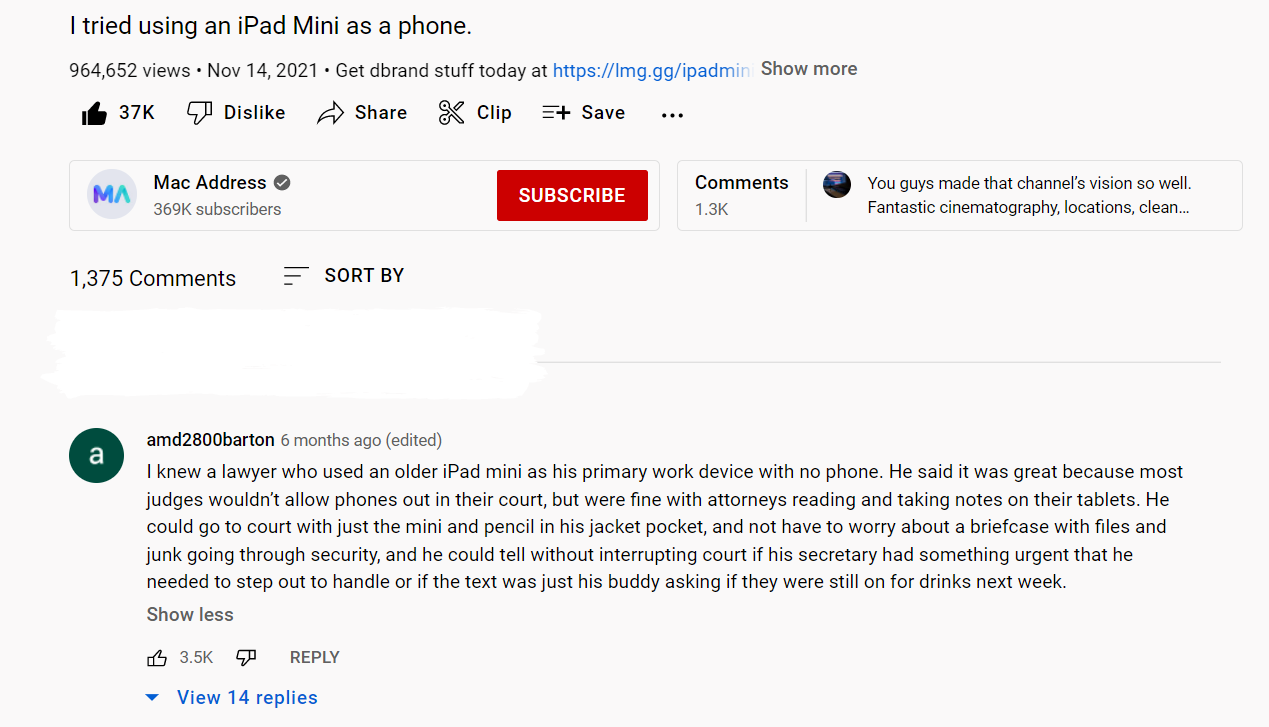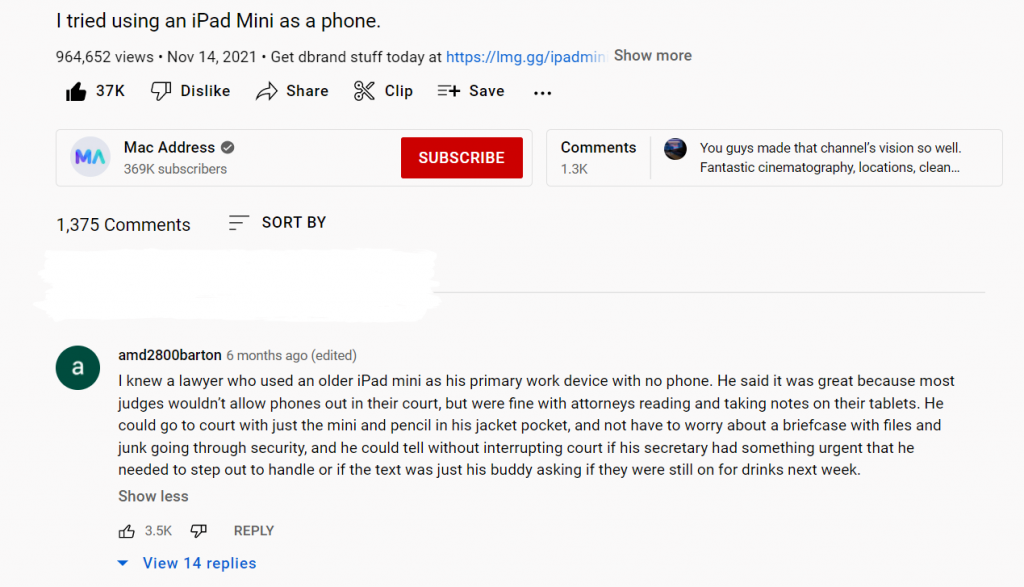 But for someone who constantly needs to call & text people online or access certain apps right from your pocket, you might need to make drastic adjustments. A case in point is the user below:


There are many things to keep in mind before switching to using our iPad as your phone / primary device. Below is a guide through the most important ones.
How to Use iPad As a Phone
So, how can an iPad be used as a phone?
For starters, it would be much easier if you have a lighter iPad model such as the iPad Mini or the iPad Air to carry around like you would a phone. Then, to get the full smartphone experience, you will most likely have to do the following:
Get a cellular data plan for your iPad or a portable Wi-Fi device (Wi-Fi-only iPads) for a consistent internet connection.
Use VoIP apps such as Skype, Facetime, Talkatone, and Freetone to make calls over the internet (more on this later).
Use your email address as caller ID instead of phone number for FaceTime and iMessage
Purchase Bluetooth earbuds or Apple AirPods for making and taking calls
Keep local police numbers at hand (without regular phone service, you lose 911 / emergency service)
Carry a bag everywhere or opt for clothes with wider and deeper pockets
If you're having a hard time picturing how all of this will work, here's a Youtube video from Mac Address entitled "I tried using an iPad Mini as a phone" to help.
Though the points in the video don't apply to all iPads, it still effectively depicts what you can expect if you plan on using your iPad as a phone.
Calling On An iPad
The biggest hurdle with using an iPad as a phone is obtaining cellular service. To date, iPads are not equipped to support cellular phone service, but only cellular data transmission ( for Wifi + Cellular models). Thus, we need to go deeper into the solution to this problem.
There are essentially three ways you can take and make calls using your iPad, which we'll be discussing below:
Calling On FaceTime / Compatible Messaging Apps:
FaceTime, Apple's native video and audio call app, is the easiest way to call someone on your iPad. But then, we all know calling using Facetime only works when calling another Apple device.
So, this is where other iPad-compatible apps that offer audio and video calling features come in. The top ones include Facebook Messenger, Skype, and Viber, which almost everyone is familiar with. Sadly, Whatsapp isn't compatible with iPadOS yet.
But even with the myriad of messaging apps out there, availability is a big problem since you'll have to wait for people to be online. And, of course, you'll always need to have an internet connection to connect with anyone in these apps.
Forward Calls On Your iPhone to Your iPad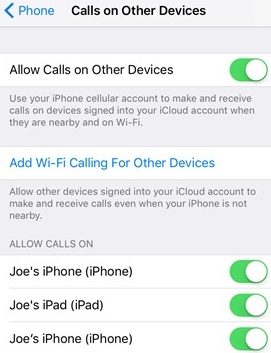 You can receive calls from your iPhone to your iPad, given it's nearby and both devices are connected to Wi Fi network. Follow these steps to set it up:
Set up FaceTime on both your iPad and iPhone
Sign in to your Apple account using the same Apple ID on both devices
From your iPhone, go to Settings > Cellular
Turn on Allow Calls on Other Devices, then choose your iPad
On your iPad. Go to Settings > FaceTime and make sure to Allow Calls on Other Devices is turned on
Similarly, you can tap Wi-Fi Calling and turn on Add Wi-Fi Calling for Other Devices. This will allow your iPad to make and take calls even though your iPhone isn't nearby.
Now, whenever you receive a phone call on your iPhone, it will also ring on your iPad. When you answer it from your iPad, the caller will see your iPhone's number as the caller ID.
Third-party Call and Text Apps
Lastly— for people who need to make and receive actual phone calls— innovative call & text apps are your best bet. Yes, you read that right— these apps allow you to call or text any mobile number regardless of their carrier as long as you're connected to the internet.
Talkatone via Google Voice is the most popular free texting and calling app, with over 10 million installs. The app provides each user with a new phone number + unlimited free calls and texts to anyone in the US or Canada.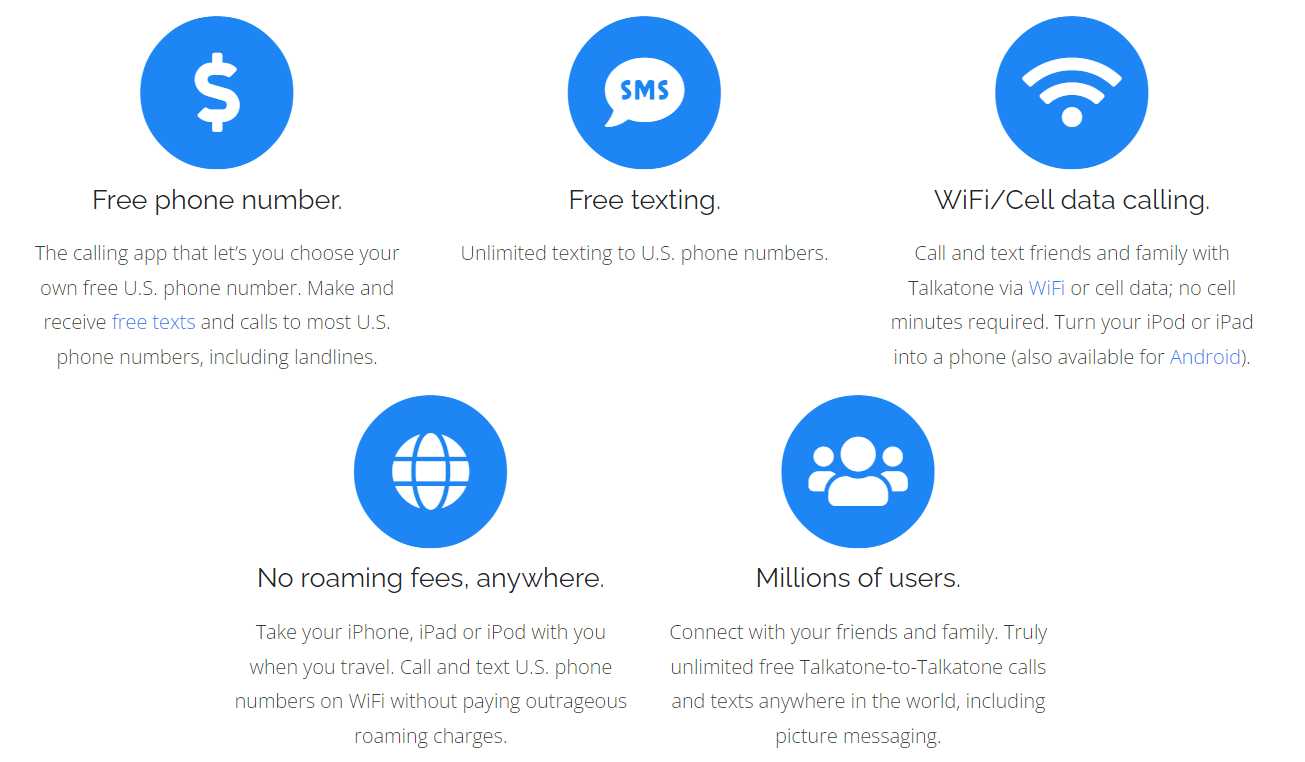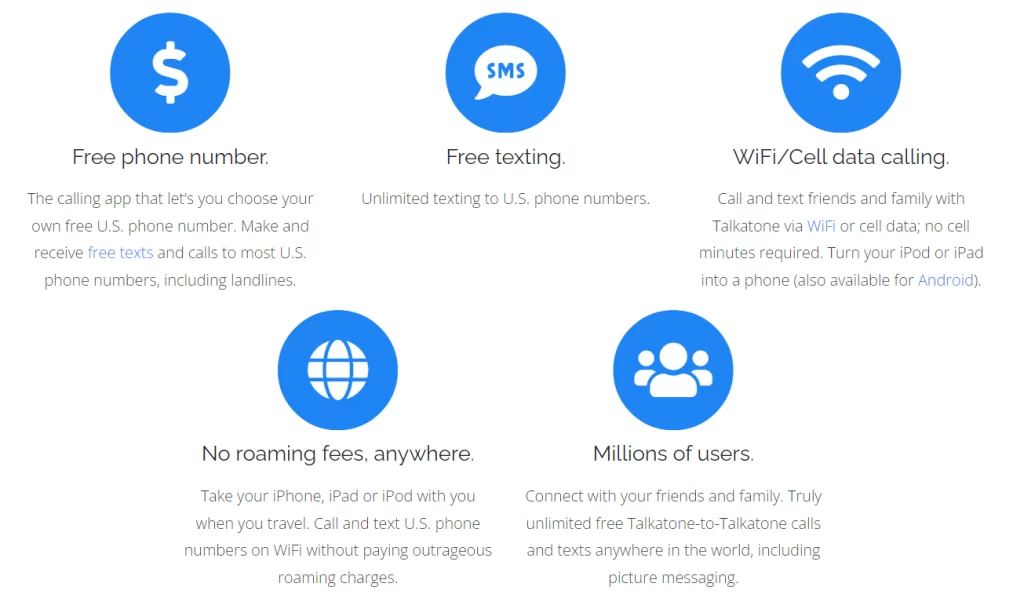 However, making international calls on the app requires credits but costs significantly lower than regular international calls. Talkatone also allows you to set up custom voicemail greetings, passcode protection, and call blocking within the app. And for a one-time fee of $10, you can remove pesky ads within the app.
To start, simply download the app and then create an account using your email address or Facebook login.
Freetone is another great option for this. It provides users with a legit US or Canada phone number they can use to call or text anyone, including landline, mobile, or even other Freetone users. It works almost the same as Talkatone, except that you can earn credits in Freetone by watching ads.
Advantages of Using an iPad as A Phone
Now that we discussed the many ways you can turn your iPad into a phone, it's time to weigh its pros and cons to help you decide if it's going to work for you.
First, let's talk about the advantages of using an iPad as a phone:
All the benefits of a having a larger screen, including better video calls, media streaming, word-processing, and gaming anytime, anywhere
Save for the iPad Pro, iPads are cheaper than the iPhone 13 / current iPhone models
iPadOS is more powerful than iOS
Most iPad models now have either Apple's A15 Bionic processor or M1 silicon chip. This means they're more capable of running demanding apps such as Photoshop, Lightroom, and Procreate— even on the go
Apple Pencil support helps you be more creative and productive. It opens up a world of possibilities compared to a regular smartphone.
iPads are better for multitasking because of their split-screen feature
You can make calls and texts for free or very low cost as long as you have an internet connection
Assuming you have a data plan, you can use your iPad as a phone anywhere in the world
Access to a wide variety of apps and programs not available on the iPhone
An iPad's battery lasts much longer than most smartphones' battery
Disadvantages of Using an iPad As A Phone
Using your iPad as a phone can be impractical and inconvenient at times. Below are the disadvantages of using your iPad as a phone:
Even the lightest iPad model is still not as portable or pocket-friendly as an iPhone or a smartphone
iPads still don't offer mobile cellular service. For your iPad to truly work as a phone, you need to have an active internet connection, whether it's through Wi-Fi or cellular data.
Always needing an internet connection will cost you gigabytes of data if you don't have Wi-Fi readily available
You'll have to answer in speaker mode unless you plug in earphones
Most iPads' camera quality isn't as good as the iPhone's.
iPads are currently not compatible with Apple Watch
Certain mobile apps, including Instagram, Snapchat, and Whatsapp, are currently not available on iPadOS
No vibration/ haptic feedback that is useful for gaming and receiving notifications
No native 911 service
Should You Use an iPad as A Phone?
All things considered, can an iPad be used as a phone? Yes. Will it work for everyone? Probably not as you can expect a handful of workarounds and sacrifices. Again, it depends on your needs and lifestyle.
But if you're willing to give it a try, you now have this helpful guide + plenty of apps out there to help you turn your iPad into a fully functional phone!