Ways to use your cell phone. Remember when cell phones were just for making calls and sending texts?
If you were lucky enough to have a particularly advanced device, you might have played the occasional game of Snake too – but that was is.
Phones could barely store ten text messages before your memory started to run out, and browsing the internet was impossible. That's all changing now.
We're living in a landscape where we're constantly attached to our phones.
In Canada alone, experts predict there will be 34.7 million smartphone users by 2025. In the US, there are already 275.7 million people using smartphones every day.
So, what can you do with a cell phone, besides calling and texting?
1. Arrange your schedule
One of the best uses for cell phones is as a way to manage your schedule. If you have countless things to do every day, you can download a calendar app or use the one already installed on your phone.
Here you can set alerts with alarm tones to remind you when you have an upcoming event. There's also the option to put your calendar on your home screen if you prefer.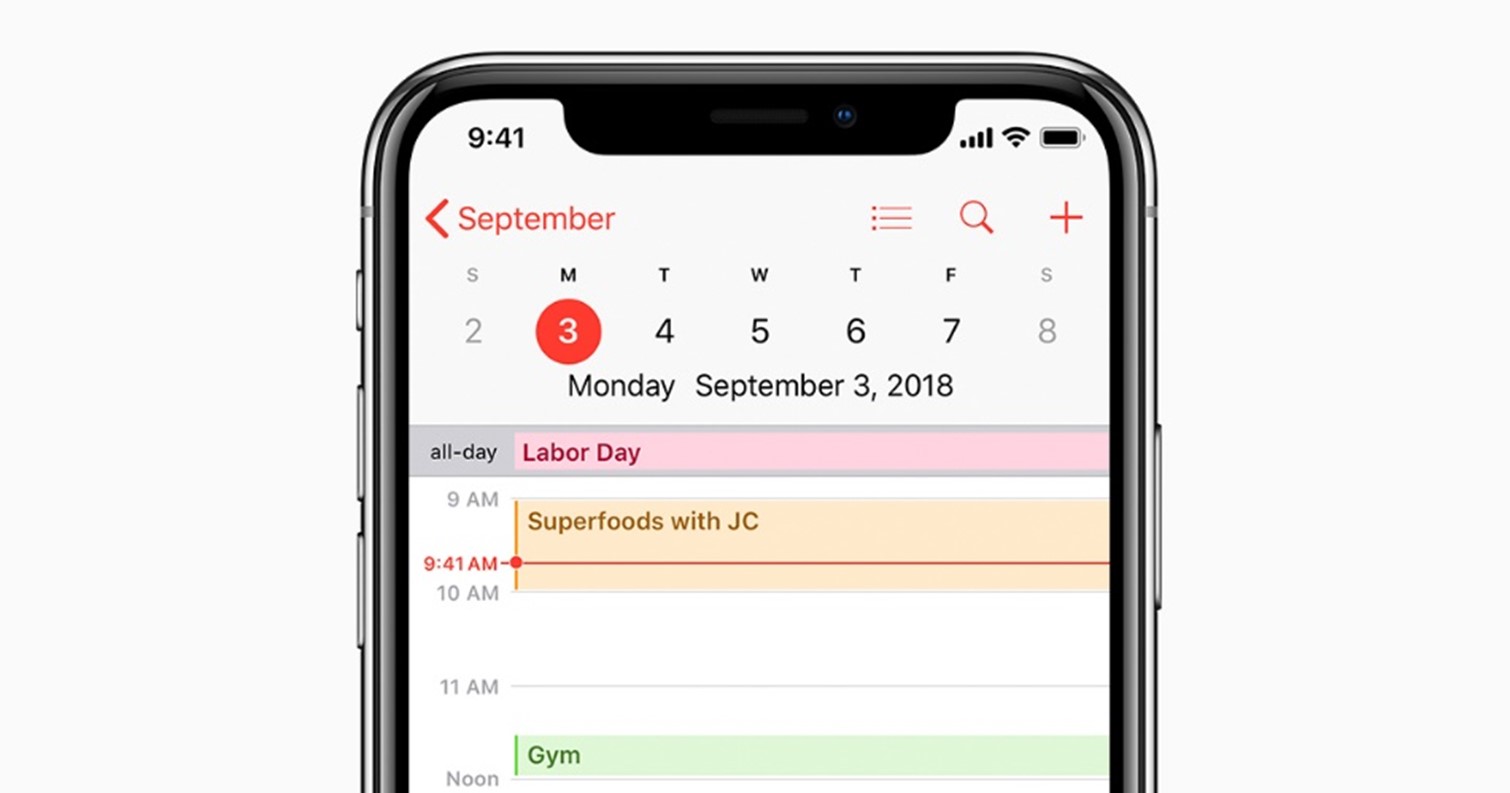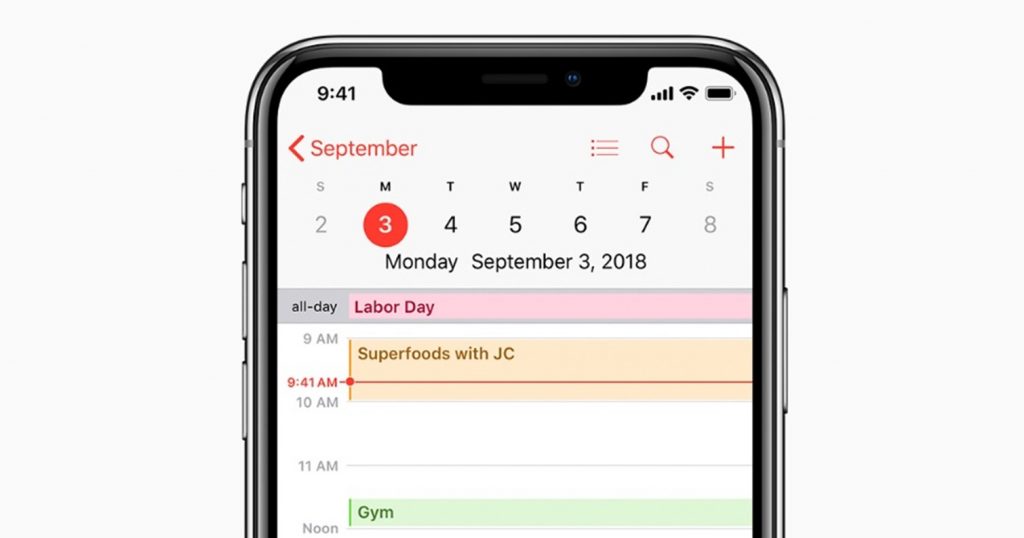 2. Play games
Revenue in the mobile games industry hit around $55,315 million in 2020. It's no secret that people love their games, and smartphones are offering a brand-new way to stay entertained.
All you need is an online account, and you can download all the games you like. Although there are plenty of premium games that cost money, you can also find dozens of options that cost nothing at all. We'd recommend staying away from pay-to-play games if you want to protect your budget.
3. Get fit
We could all do with getting a little fitter. So, why not use your phone to keep yourself healthy? There are tons of ways to do this, but the easiest option is usually to start with a fitness app.
Use your fitness apps to track the distance you cover on your morning jog or keep track of your heart-rate with some extra help from a smart watch. You can also download apps that offer tips on how to improve your workout routine with personalized insights just for you.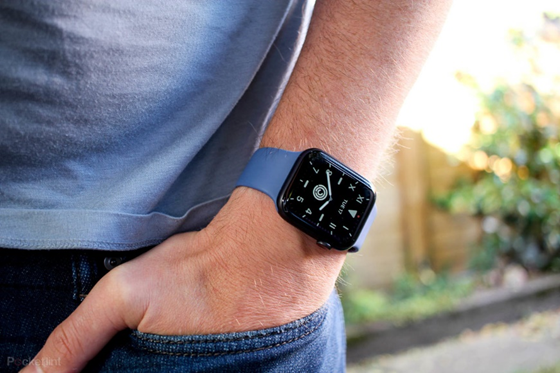 4. Eat Better
If you're looking for other uses for cell phones that might help your health, why not consider finding an app that improves your diet too? There are tons of apps out there that you can use to track the number of calories that you eat each day and use to check the nutrition details of different products.
You can even find apps that teach you how to make nutritious meals in minutes. Alternatively, why not download a delivery app and have someone else deliver some great food to your door?
5. Make a Photo Album
Most of the top smartphones on the market today come with a camera that you can use to take pictures and record videos. Convert those photos into an album by going into your phone gallery and making a list of all the images you want to include.
You can upload your photos to the cloud if you want to back them up or save them for later. We'd recommend doing this regularly if you want to ensure you don't lose anything.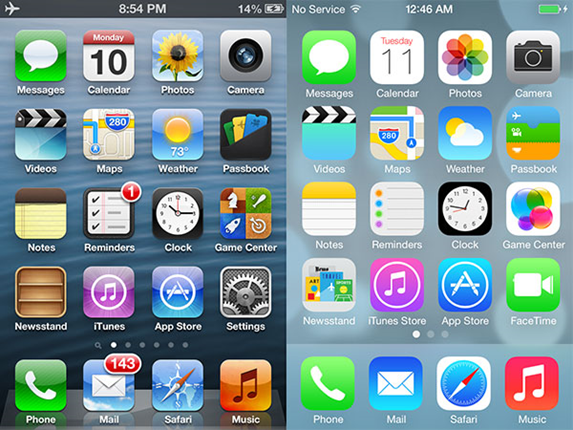 6. Time Yourself
Many of the best uses for cell phones come from tools and apps already included with your software.
You should have a stopwatch included as one of your productivity apps if you have a modern phone – so why not use it to time your run, or keep track of a meal, so you know when to add the next lot of ingredients?
7. Start a Chat Conversation
This is a little different to typical cell phone use and sending texts. With apps like WhatsApp and Facebook Messenger, you can create group messages with the people you love, and keep the conversation going at all times.
As of around 2020, there were 2 billion monthly active users for WhatsApp in the world. Starting a group conversation is a great way to keep track of your loved ones and stay in touch.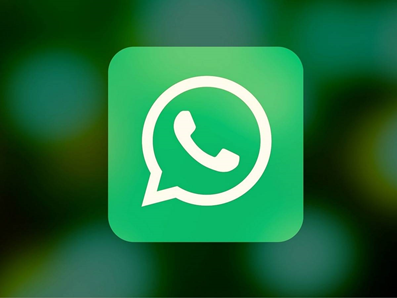 8. Get Social
Speaking of conversations with the people you care about – why not use your smartphone to connect with your loved ones on social media?
Whether you're a fan of Instagram and Instagram Stories, or you like checking Twitter and Facebook, you're sure to find an app that's suitable for your phone. Social media apps come with notifications that you can turn on and off, to alert you when something important happens on your feed.
9. Learn a New Language
Want to take your education to the next level? Why not discover a new language? There are plenty of interactive apps for your smartphone that can help you to develop your skills in popular languages like French and Spanish in no time.
These handy apps include tools that allow you to track your progress, as well as videos and games to immerse you in the learning experience. Options like Babbel, Rosetta Stone and Duolingo are all popular.

10. Make notes
Maybe you're trying to remember what you need to buy when you go grocery shopping, or you're struggling to remember the things you need to do on the weekend.
Fortunately, your smartphone will come with its own note app where you can make a handy list. This is much easier than scrambling for a piece of paper so you can write something down or trying to send yourself a text.
11. Diagnose Car Problems
Have you ever heard a weird noise coming from your car and wondered what the heck was going on? You're not alone. Rather than calling a mechanic for every clank and rumble, consider downloading an app that will help you to figure out what's going on.
Tools like Car Scanner give you a tool to plug into your car to figure out what's going on. Once your phone is plugged in, you'll be able to diagnose engine trouble, alert loved ones of an accident, and remind yourself of where you parked.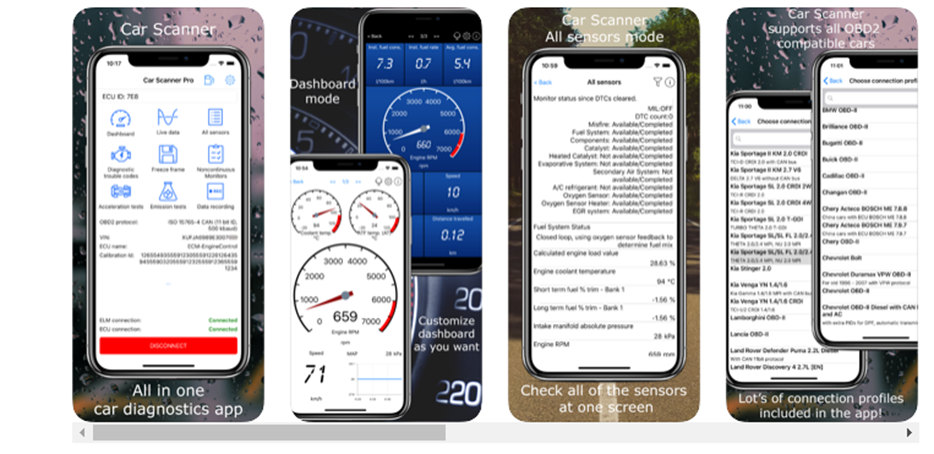 12. Experiment with AR
In the US, and around the world, interest in augmented reality is evolving. Today's consumers can use augmented reality to apps to view items in their home before they buy them.
You can use the camera on your device to see what a chair might look like in your living room or play games where you can see dinosaurs or animals running across your desk at work. You will need a camera to use this function, but that's no problem for most smartphones.
13. Check your Batteries
Not sure whether the batteries in an old remote have died? Maybe your favorite show is about to start on television, but you can't do anything with your remote control.
Turn on the front-facing camera for your iPhone and point the remote at it. Clicking any button should show a flash of red from the remote that shows up on your camera feed.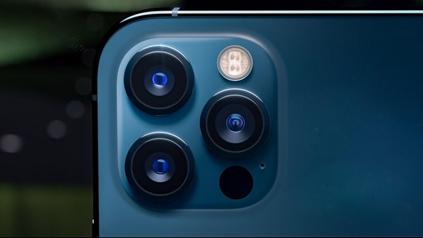 14. Stream Video
If you've watched YouTube videos on your smartphone before, you'll know that some clips will always look better on a larger screen.
If you have an Apple TV and an iPhone, you can click on the options and sharing menu in your YouTube app to cast your video to your television. If you don't have an Apple TV, you can still access the same functionality with many smartphones and smart televisions. All you need to do is set up a connection between your phone and TV.
15. Check Your Makeup
Constantly struggling to find a mirror when you need one most? No problem. In an age where we all love taking selfies, most smartphone manufacturers now offer front-facing cameras, so you can take pictures of yourself with no problem.
Open your camera and switch to "front facing" mode to use your phone as a mirror. You can touch up your makeup this way, check if you have toothpaste on your face, or just sort out your hair.
16. Stay Safe
It's totally normal to get a little nervous if you're walking home in the dark from work. Fortunately, with your smartphone, you can be a little safer.
The bSafe app, for instance, allows you to send invitations to contacts so that they can track your location wherever you are. You can also set a timer that triggers a distress call to your contacts if you haven't made it home within a specific period. Think someone might be following you? Schedule a fake call to make it seem like you're chatting.
17. Listen to Music
Whether you're hanging out at the gym, walking to work, or trying to stay busy on the subway, music can be a great way to stay entertained.
If you have enough space on your device, you can create a playlist of all the music you want to listen to from your song downloads. If you prefer to stream your content from the internet, consider using an app like Apple music or Spotify.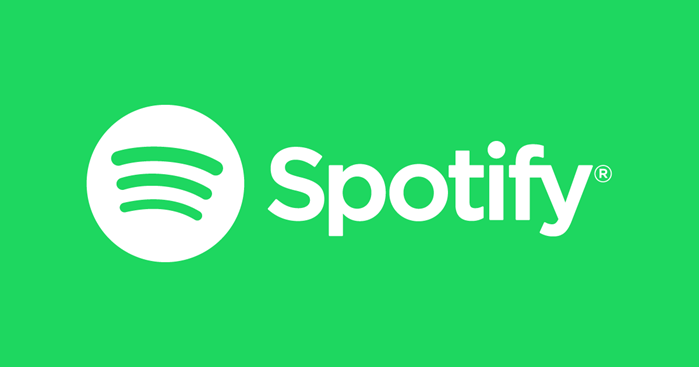 18. Create a Smart Home
You've probably already noticed "smart" features appearing on your phone in recent years. You may have a smart speaker that can listen to your voice and perform tasks like playing music on your speakers or changing the channel.
If you have any "smart" devices around your home, there's a good chance that they come with smart apps to control them too. Smart appliances will reach a value of around $22,536 million by the end of 2020, and they can include everything from smart lights, to smart security systems!
19. Use Your Cell Phone as a Magnifying Glass
Struggling to read the small text on a document? Since you probably left your magnifying glass back in the 80s, you're unlikely to have one handy.
Fortunately, cell phones have an accessibility feature that allows you to zoom in and magnify texts. You can also increase the font size on your device to see words much more clearly if you're just browsing information online. Pinch and drag the screen outwards with your thumb and forefinger to enlarge it.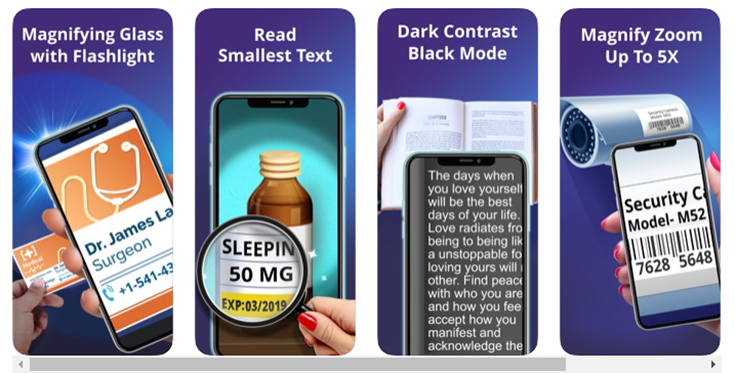 20. Find your way
Do you remember the days when your parents used to bring a huge paper map with you whenever you went out on a long journey? Tracking your destination on a map isn't as easy as it seems.
Fortunately, companies introduced GPS and satellite navigation options to help with this. These days, you don't need to buy a separate nav system for your car, because you can check everything from your phone. Just tell Google or Apple maps where you want to go, and they'll show you the way – complete with voice-over instructions.
21. Try some DIY
The answer to "what can phones do?" is growing every day. One of the interesting uses for cell phones that you might not have thought of yet – is as a DIY tool.
Sure, you can use the internet on your phone to find tips and instructions on how to make things, but there's more to your phone than that. You can also download bubble level apps and see whether you're hanging a picture straight or cutting a piece of wood properly too!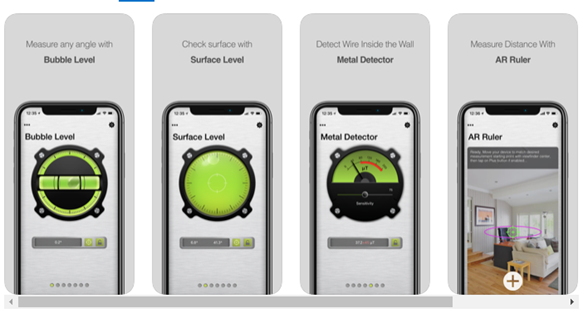 22. Measure Blood Alcohol
Cell phone uses in the "measuring" landscape go beyond tracking the angle of something in your home.
You can also analyze your blood alcohol content if you have the right accessories. Tools like the BACtrack breathalyzer connect to your phone with an app. When you breathe into the tool, your app will tell you when you should be calling a cab instead of driving.
23. Tune Your Guitar
Musicians know first-hand all the other good uses for cell phones that are available today. You can use your smart device to make music with handy apps, write songs, or even tune your guitar.
Guitar tuner apps use your phone's microphone to detect the sound of your guitar strings and let you know whether you're "in tune" or not. It's a great way to reduce the amount you spend on external tuners.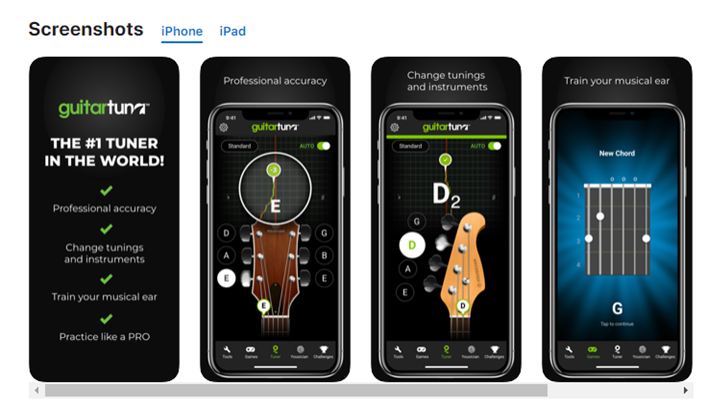 24. Handle your Finances
Okay so mobile banking might not be one of the most exciting cell phone uses available today – but it's still worth some consideration.
If you don't want to wait for your bank statements to come in the post every time you want to check on your spending habits, then mobile banking is a must-have. It ensures that you can keep track of your expenses, pay off loans, and handle bills wherever you are. Just make sure you're using an official banking app.
25. Quick Maths
We mentioned that most smartphones these days come with various apps already included, like notepads for tracking your to-do list, and calendars.
You might also have a calculator app that you can grab when you're doing your taxes or figuring out how much your shopping is going to cost. Calculators are handy to have on hand wherever you go, but it's a pain to carry one around.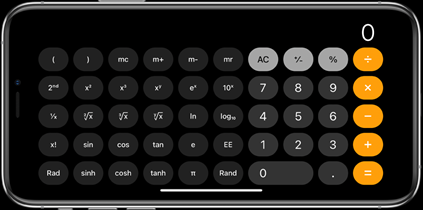 26. Check out the Sky
Wondering what that plane is doing over your neighbourhood? Just ask Siri or your smartphone assistant "what planes are going overhead right now". You can immediately see what flights are going past you, as well as what angle or altitude those planes are going at. You can even track where the flights are headed.
27. Monitor your heart rate
Is your heart beating faster than usual? Do you need to pick up your pace so you can make the most of your workout?
Apps like the instant heart rate app can use the camera on your smartphone to measure your heart rate. If you want some more accurate readings, you can also consider using your smartphone alongside a smartwatch, so you can actually track your pulse with sensors.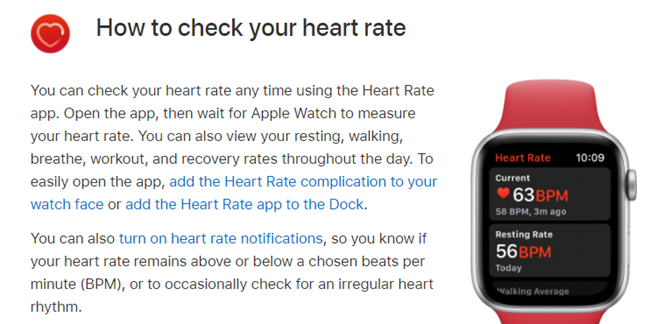 28. Check the weather
Think it's going to be a shorts kinda day? Check-in advance and save yourself the headache. Your smartphone will usually come with an app that you can use to track the weather at your destination.
However, you can also download apps that let you see what the weather looks like in various parts of the world too. The Weather Channel on Apple is one of the most-used apps in the US, just under things like Google Search, Facebook, and Instagram.
The weather channel app is crazy accurate. Get this, it's accurate in real-time within 1KM of your location.
29. Create a Recipe Book
Got a downloads file on your phone? Make the most of it by collecting some of the best recipes from around the web.
You can find plenty of websites that offer PDF downloads of your favorite recipes these days. When the time comes to create the meal you love, all you need to do is double tap on the document you've saved. You can even get free recipes on Pinterest with the Pinterest app!
30. Control Your Car
Okay, so you can't send your vehicle on a mission while you're sitting at home just with your smartphone. At least, you can't yet – autonomous cars are in the works, so who knows what tomorrow might bring.
For now, one thing you can do is warm up your vehicle from a distance. The Viper SmartStart app lets you remote-start your vehicle (provided you have the right kind of car). You can unlock your doors, check where you're parked, open your trunk, or just activate your security system.
31. Record Your Voice
Sometimes you don't have the time to sit down and type out a note, but you need something to remind yourself of some important facts later. No problem.
Just use the microphone on your cell phone as a voice recorder. There are tons of apps out there that can help with this, and some even come with bonus features too. For instance, you can use the iOS voice memos app for taking notes or try a tool like Voice Recorder and Audio Editor to change how your voice sounds.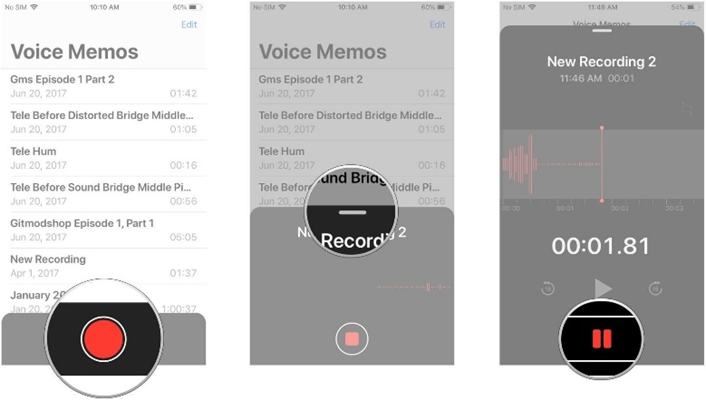 32. Create a Presentation
You're on your way to work on the tube, and you suddenly realize that you forgot to finish off your big presentation. Fortunately, you can complete the work on your cell phone.
The Keynote app for Apple devices is a handy way to create a quick presentation from your Apple device. If you're an Android fan, then you can always use things like PowerPoint instead.
33. Read a Book
Speaking of the morning commute, it's often an exhausting and boring process if you're not driving. Rather than just trying to drown the people around you out with music, why not try reading a book?
You don't have to spend money on an ereader. Your cell phone already has eBook technology built-in. You can download one of the top e-reading apps and start checking out your favorite authors in no time. If your screen is too small to make reading simple, try an audio book instead.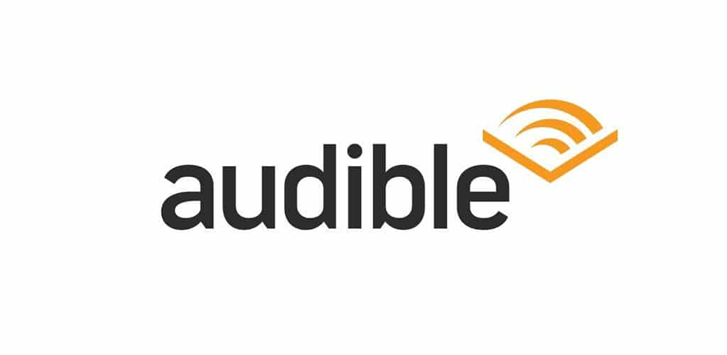 34. Manage Your Mornings
Why clutter your bedroom with yet another device, when you already go to sleep with your phone beside your pillow each night? Most cell phones now come with an alarm clock included, so why not take advantage of it?
You can usually set multiple alarms with the alarm function. For instance, if you have an iPhone, just open the clock app and tap Alarm to set your time. You can chooser if you want your alarm to be recurring, or whether it should only go off on certain days.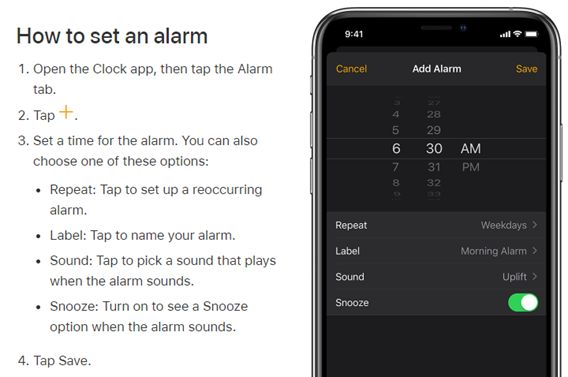 35. Use Your Cell Phone as Your Wallet
These days, cell phones are becoming a convenient replacement for many of the items you would otherwise carry with you when you go anywhere.
They're mini computers, calendars, notebooks, and clocks all in one. Your phone can even be a replacement for your wallet, so you don't have to worry about fumbling for cash or a credit card to handle each purchase. As long as your phone has the NFC feature, you can set up Apple Pay or Google Pay to make contactless payments.
36. Check your email
Most of us are glued to our email accounts these days. Worldwide, the number of email users is set to grow to around 4.48 billion by 2024. Every year, even as new social media channels and messaging tools emerge, email continues to gain popularity.
If you're an email fan, set your phone up to automatically sync with your messages. You can download a specific app for your email carrier (like Gmail), or you can just add your email address to the email app that comes with your phone.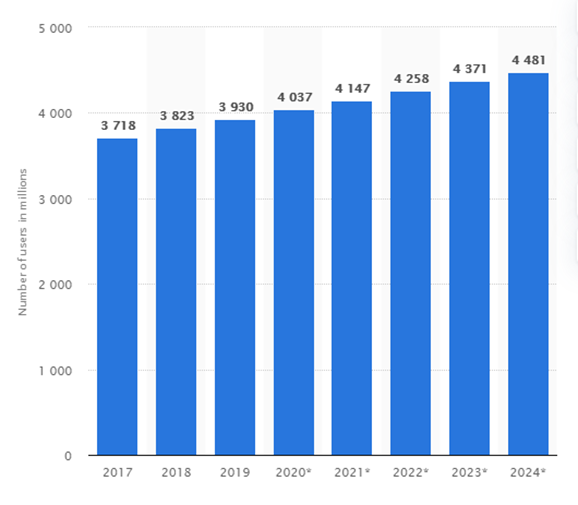 37. Get a Personal Assistant
Around 98% of Apple iPhone users say that they've tried the Siri smart assistant. There's a good chance that you've used some kind of smart assistant in your life these days.
Whether it's the app on your phone, or the one on your smart speaker, these digital helpers are everywhere. While your personal assistant can't do everything for you, it can make life a little more convenient by automatically replying to messages, updating your social status, or just grabbing you the answer to a pressing question.
38. Check in at the Airport
Why waste time at the airport, when you could be relaxing with a nice cocktail as you wait for your flight? Apps like the Passbook viewer from Android, and the Passbook app for Apple give you a digital storage system for your virtual tickets.
When it comes to managing boarding passes, this can be a handy tool to have. At the very least, you won't have to worry about remembering as many pieces of paper and card the next time you go on vacation.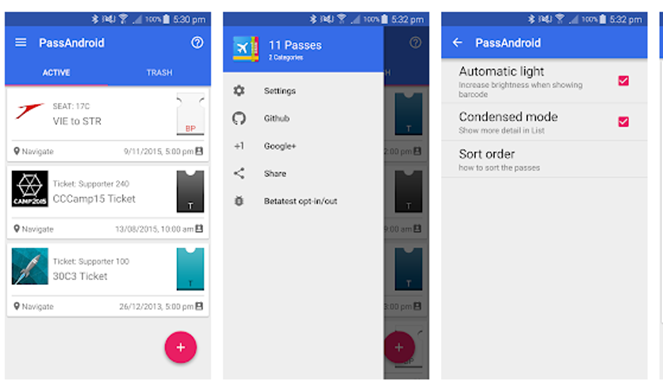 39. Set Location-Based Reminders
Have you ever driven past the pharmacy and remembered two minutes later that you were supposed to pick up a prescription? Your smartphone might be able to help with that.
Phone reminders on Apple and Android phones are now even more effective at keeping you on track. You can set reminders based on your GPS location that pop up before you reach that destination. That means that you won't forget to pick up soy sauce when you're collecting your Chinese food, or grab milk from the grocery store.
40. Wipe Your Lost Phone
Got a new phone because your old one went missing a few weeks ago? You might have switched your Apple and Google Pay over to your new device, but what if someone finds something on your old machine that you don't want them to see?
If you're concerned, you can always use your new cellphone to remote-wipe the old one. Products like Android Device Manager in your Settings > Security on Android will let you wipe your old phone from a distance. You can even look for your device too!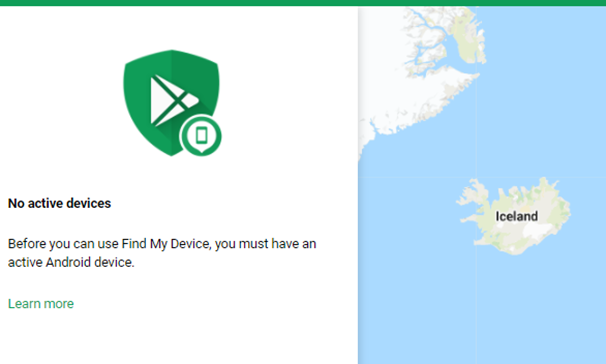 41. Arrange to Sell Your Old Phone
Sick of your old and broken phone taking up space in your desk drawer? Get some money back for it by getting a quote online.
All you need to do is visit a website that buys old phones and devices and fill out the available form to get a quote on how much you might be able to claim. You can even sell your unwanted headphones and tablets while you're at it, so you can collect as much extra cash as possible.
42. Create an AR Map
We've already discussed GPS for helping you to find your way with your cell phone – but what if you want something specifically to assist with driving?
The new Hudway app takes advantage of AR technology to project directions onto your windshield so you know exactly where you need to go next. You don't need any other equipment to use this Sci-fi service, and it works in the dark too!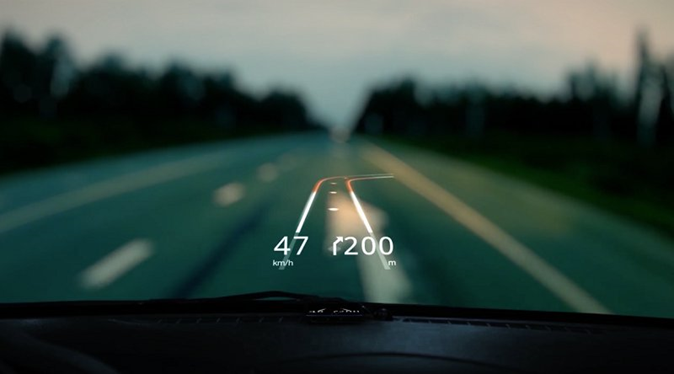 43. Accept Payments for Your Business
Okay, so you might need a little more back-end tech to run an entire business from your cell phone. But you can at least take payments from your customers with the right device.
Tools like Square Register plug into your smartphones so you can scan and accept credit cards at any time, in any place. The buyer signs on the smartphone to reduce the risk of potential fraud too. If you don't want to use an extra piece of hardware – why not just get a QR code from Square or PayPal, and have your customers scan that when the time comes to pay you?
44. Scan Documents
Have you ever needed to take a picture of a document and realized just how difficult it is to get a straight, clear image? We know how that feels. Fortunately, your cellphone is on-hand to help. Just open your iPhone Notes app and click on the Add New Note icon.
Tap the + button and click on the Scan Documents option. This will activate your camera so you can snap a picture of the doc. The app will align the image for you, so it looks great!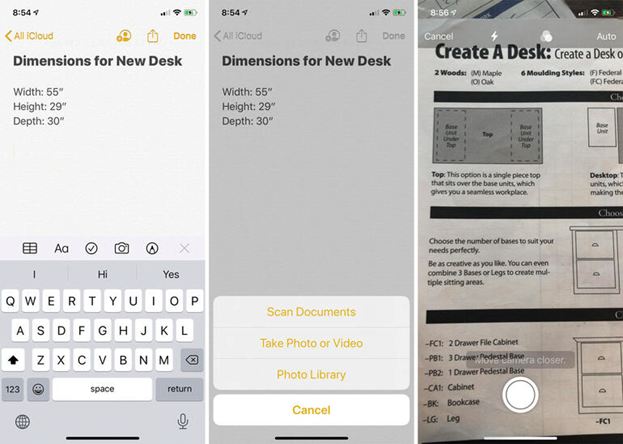 45. Manage Your Screen time
Worried you might be spending too much time on your screen? You're not alone. Fortunately, there are tools out there to help you cut back.
Your iPhone now has a feature called Screen Time which can help you determine how much time you're spending on your phone. Go into Settings, then click on the Screen Time option to see when you're most active on your device. This can be a great way to see when you're most likely to be distracted by your phone too.
46. Have a Video Meeting
Phone calls are great, but it's just not the same as being there with someone in person. If you're feeling a bit isolated lately, why not enjoy a video conference instead?
You can download the Zoom app for your phone, access an app like Google Duo, or just use Facetime if you have an iPhone. The service will use your forward-facing camera so your contact can see you, and you'll be able to see them on your screen.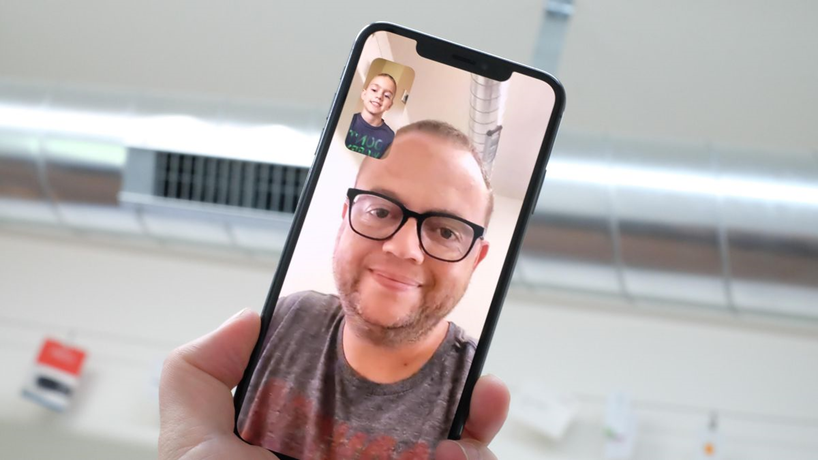 47. Scan Words
If you're struggling with a visual impairment, and you find it tough to read what's on a piece of paper in front of you, get your smartphone to help.
There's apps like SayText which can scan your messages and announce a word for you, so you know exactly what you're looking at. This is one of the great ways that smartphones are becoming more accessible.
48. Scan Barcodes
Scanning barcodes can be an excellent way to get your hands on some more details about a product, or even a freebie if you know where to look.
QR and barcode scanners work by using your smartphone camera, and you can get these apps for virtually any kind of phones these days. A lot of people use smartphone scanners to scan skin packs for mobile games, or access exclusive content from companies.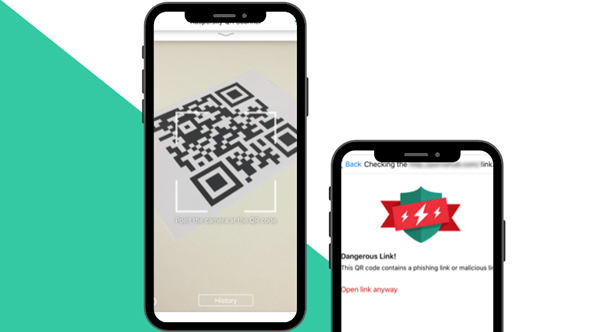 49. Create a Hot Spot
Hanging out at a bar with a friend who has no internet signal? Lend them some of yours. You can create a hot spot from your device. Just go into your Settings on your cell phone and go down to your "Network" or internet settings.
You'll find the option to create a Wi-Fi hotspot here. Remember to give your hotspot a password that you only share with your friend. This will stop other people around you from jumping into the connection.
50. Create a Time-lapse
If you're the creative type who likes creating things with video and images, then you're going to love time-lapse apps.
Essentially, they show the progression of time through a series of pictures and clips. Although Instagram is one of the most commonly used tools for creating time-lapse experiences, there are tons of other options out there too. This is a great way to create something unique with your phone.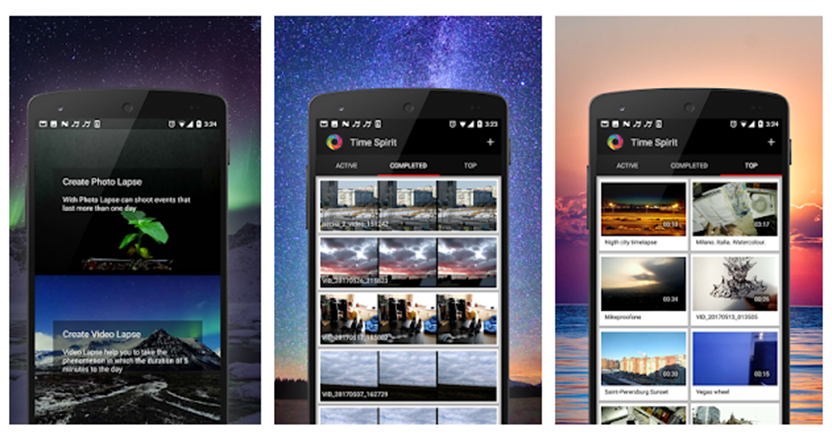 51. Identify Music
There's nothing worse than hearing a song that sounds familiar – but you just can't remember what it's called, or who sings it. Fortunately, thanks to your phone's microphone, you now have a way to find out what every tune is – instantly.
Just use Siri or Google to listen to the song and they'll tell you what's playing in return. You can also find dedicated apps just for identifying music too, like Shazam.
52. Try Virtual Reality
VR headsets for your smartphone aren't quite as exciting as the ones that work with games consoles these days. However, you can get various VR headsets specifically made for the phone you have. Find the right headset, and you can download a host of apps to give yourself an exciting virtual experience.
There's options like Netflix VR that makes you feel like you're sitting in a cinema as you watch your favorite shows. You can also download some basic VR games too.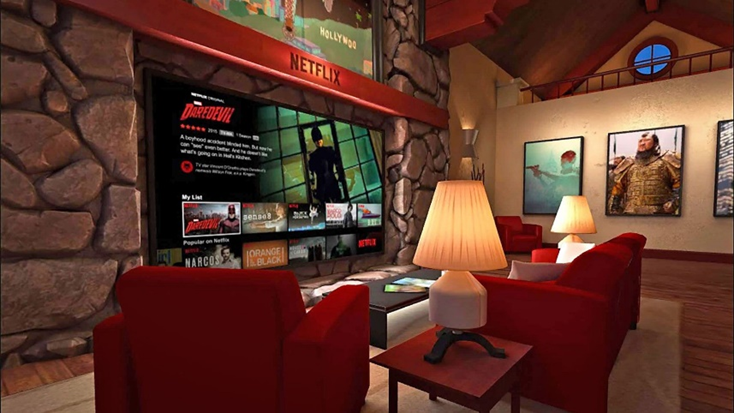 53. Hitch a Ride
Okay, so you could always get a ride from a cab just by calling one with your smartphone in the past.
However, if you hate the concept of having to call for a ride, you can now get one with just an app instead. Options like Uber and Lyft allow you to arrange for a driver to come and pick you up wherever you are in an instant. Plus, you have an opportunity to track your driver as they approach you, communicate with them, and leave them tips. Handy.
54. Keep Your Doctor informed
In 2020 more than ever, people have needed to find new ways of interacting with over-worked doctors, without visiting any clinics or physical locations.
Fortunately, IoT and health-tracking apps make it easier for you to keep your doctors in-the-know about what's happening with your condition and your health. If you have a smart watch, you can even send your doctor regular reports about your heart rate, blood pressure, and more.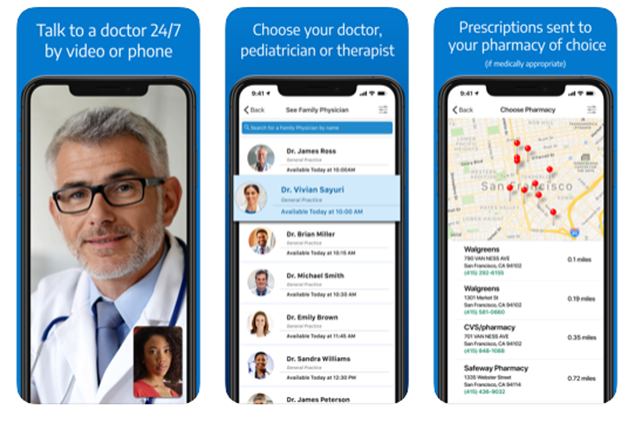 55. Book Some Time out from Tech
Finally, once you've spent hours doing all of the amazing things above with your smartphone, it's probably about time you gave yourself a break. Remember that being on your device all the time isn't good for your health.
So, why not book yourself a nice retreat somewhere far away from all things digital? Check out a local cabin or lodge with the Airbnb app and treat yourself to some much-needed relaxation. Or use the Booking.com app to find a hotel near you.