It is not usual to see people purchase cell phone insurance plans. The odd thing is very few people see this is a good idea. Perhaps those who have gone through a rough experience choose to opt-out. We can tell you, honestly, you don't have to go through a similar experience to purchase cell phone insurance. With the sky-high costs of owning a cellphone today, being proactive can save you a ton of cash!
Cell phone insurance extends or enhances your phone's warranty, and could also protect you in the case of theft, water damage, drops, or when you misplace it. We'll tell you more about smartphone insurance, and where you can get the best phone insurance. We'll also go over what's covered so you can make an informed decision when shopping. Maybe by the end you'll see the worth of buying phone insurance.
Key things to consider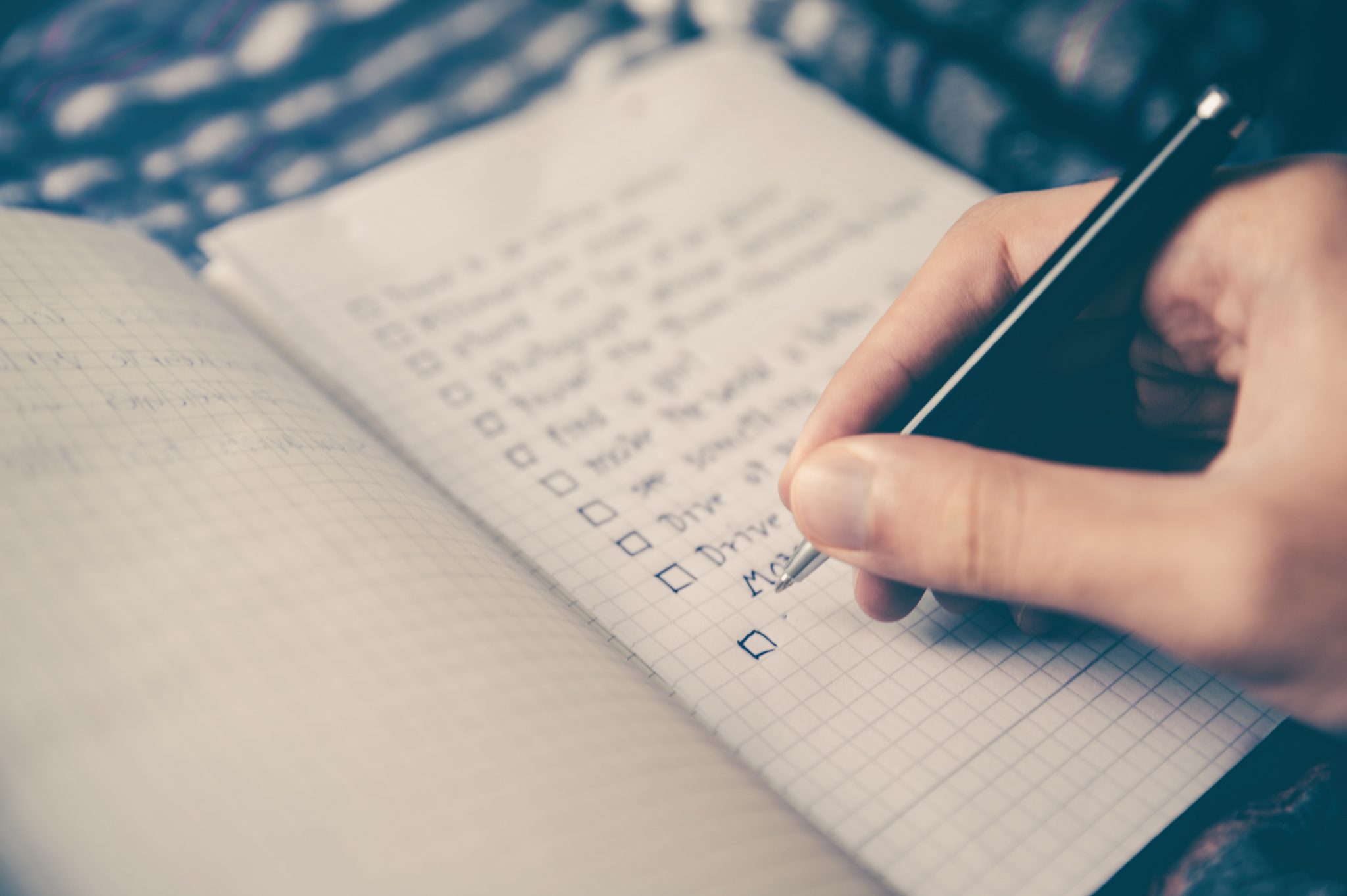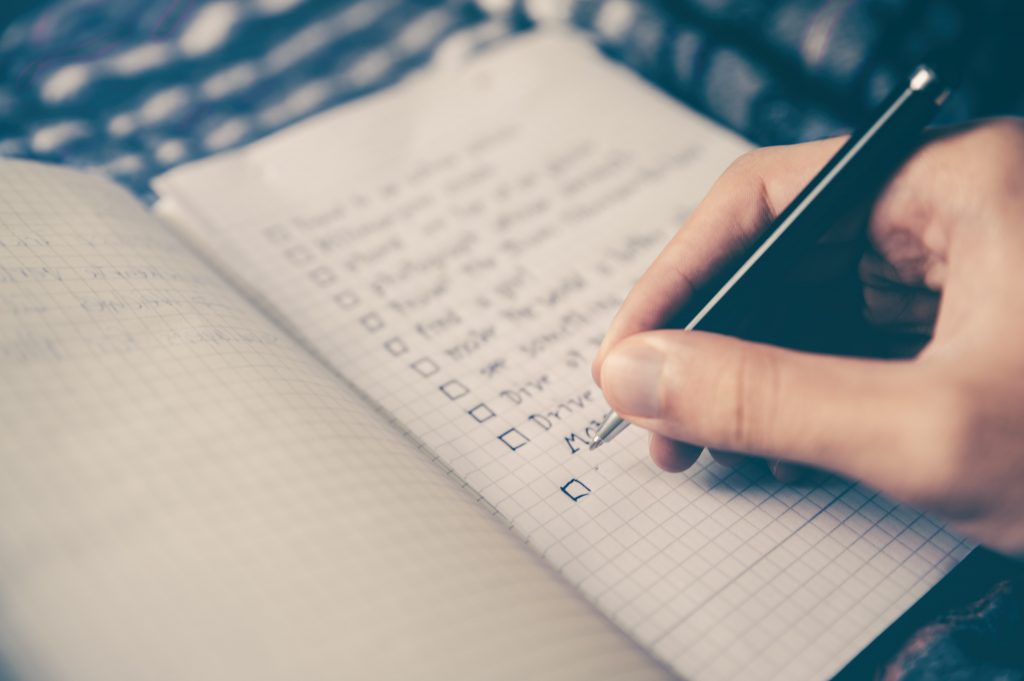 How much is the plan's deductible?
Are loss and theft covered?
What is the plan's cancellation policy?
Will you be charged a monthly payment or a one-time fee?
Are you assured of getting a replacement by a particular time?
Is water damage covered – and does that include both spills and immersion?
Will your replacement phone be the same model as your current phone?
Are you limited in the number of replacements allowed?
What does cell phone insurance cover?
Cell phone insurance is designed to cover the common risks manufacturers' warranties cannot cover. They cover loss due to theft and accidental damages such as water damage or drops. A warranty only covers defects in the workmanship or material. Some protection plans, like Samsung's Premium Care, also offer coverage for mechanical or electronic problems, acting as an extended warranty.
Depending on the plan you settle for, what is covered can vary. Basically, if you have a covered claim, your insurer will replace the damaged phone in some cases with a new device and other cases you'd get a refurbished phone or store credit. Sometimes the replacement may result in a bit of a downgraded model.
How much does cell phone insurance cost?
The cost of cell phone insurance largely depends on the insurance provider and the plan you settle for. Carefully reading policies can help you decide which option works best for you. Whether you choose a cheaper or pricey policy, you will be required to pay some premiums monthly, yearly, or in total upfront. If you select a cheaper coverage option, don't be surprised when you pay an additional $7 to $10 per month in addition to a yearly $100 annually.
Is a cell phone insurance worth it?
If any of the following describe you, it may be a good reason to get cell phone insurance:
If you have a tendency of breaking or losing phones
If you have a costly phone (going for over $1000)
If not ready to spend more for a new phone in case something happens to your phone
When is it not worth it?
While cell phone insurance can be a smart option, sometimes it doesn't make sense. Here are some scenarios where you may choose to ditch the extra cost of insurance.
If your phone wasn't expensive brand new.
It does not make sense to spend over $100 on insurance if your device costs less than $500. Word of note here, oftentimes we purchase our smartphones on contract and can pay $200 for a device that is worth a lot more. Keep in mind wireless providers bake the cost of the phone into your monthly rate plan. So you want to make sure you are taking into account the actual cost of the device.
If you have a contract, find out what your monthly rate plane is, then find out what the same plan would cost if you bring your own device. Subtract the two, now multiply the difference by the months in your contract and you get the actual smartphone price. Here's the formula for calculating the actual cost of your smartphone on a contract:
BYOD rate plan – Contract Rate Plan = Your monthly smartphone financing cost
Then
Monthly smartphone financing X Months in your contract = Total Smartphone Financing Cost
Then
Total Smartphone Financing Cost + Initial Smartphone Payment = Total Price of Your Smartphone
If you expect your phone to depreciate in value at a faster rate.
Instead of insuring it, put that money in the bank in case you need a new or used phone, purchase the same model or a refurb instead. In the case of androids, they don't hold their value as much as iPhones, but keep in mind, a broken screen on an iPhone costs a lot less to fix than and android phones.
Features of the best policies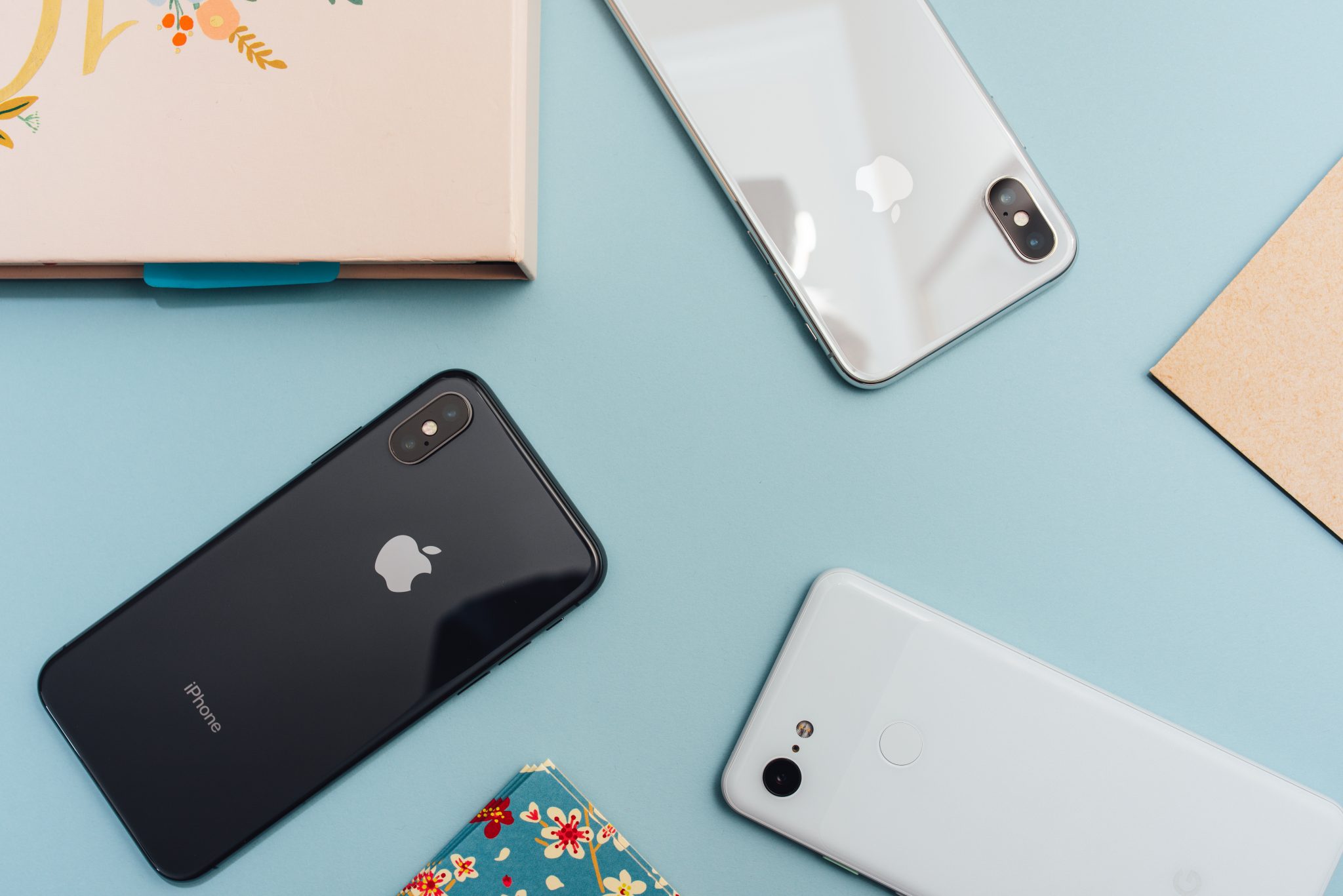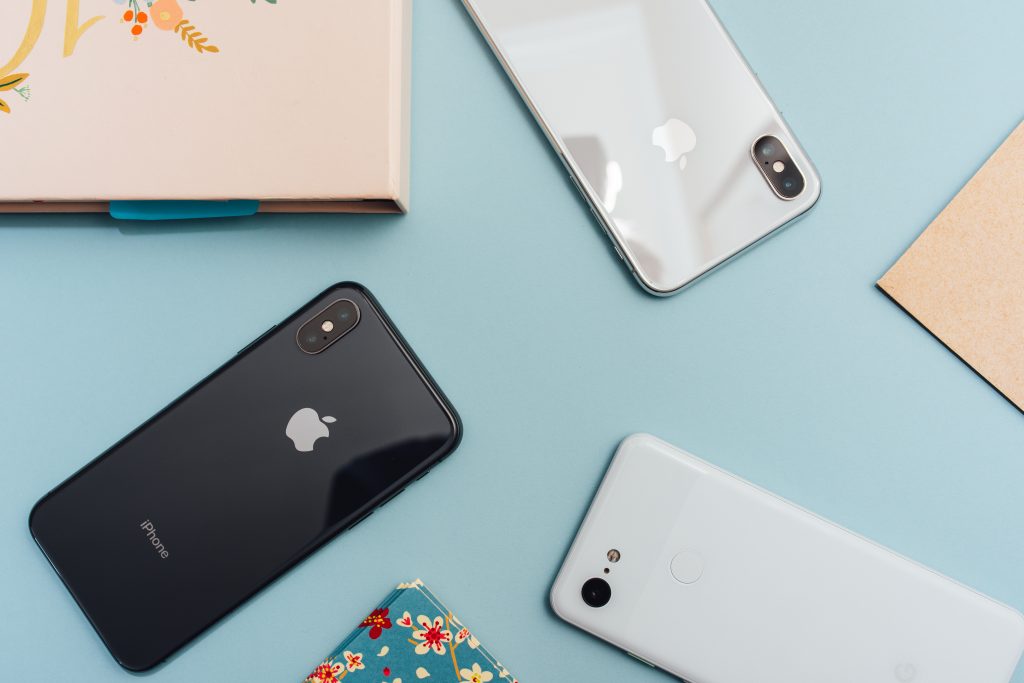 Affordable premiums
Are the premiums affordable? Some cell phone insurance can cost nearly $15 or even more. That is a lot of money for a single phone per month. Don't believe it? Take your time and calculate the much you will have paid in two years.
Always look at the total cost of the plan minus the cost of your device and ask yourself the simple question, am I willing to pay the difference if I lost or damaged my phone.
Convenient claim coverage
How can you make a claim? Is the process complex? Can you make a claim online? Research and choose a provider that makes your life easier when making a claim.
AppleCare+ has historically been great with no hassle repairs or replacements.
Types of risks covered
Most plans have broad coverage, but it is a good idea to find out what is covered before purchasing. Never be in a hurry to buy any insurance if not sure about coverage.
Ask clear questions and don't rely on a sales rep to give you full answers. A little digging in the fine print can save you money wasted on something you thought was covered.
Reasonable deductible
Is the deductible charged reasonable? Some plans charge a deductible of about $300 for stolen or lost phones. So make sure to research well before reaching a decision.
Remember to shop for insurance based on where you think things can go wrong. If you think a broken device is highly likely, make sure replacement deductibles are as low as can be. Likewise for a lost device.
Best cell phone insurance plans
SquareTrade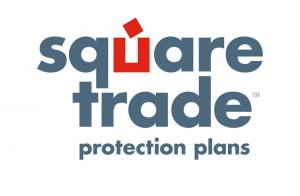 SquareTrade offers affordable plans for mobile phone protection. Coverage is limited to accidental damages, including water immersion, drops, and electrical malfunction. Theft and cover loss are not included. You can insure any phone from any carrier for as low as $8.99 per month and not mandatory you buy coverage when your phone is new. A deductible applies for all covered claims and ranges from $25 up to $149, depending on the type of damage.
You must purchase coverage within 30 days of the purchase of your phone.
You will be given a refurbished or new product of similar features and functionality. Sometimes you will be given a gift card or cash settlement reflecting the replacement cost of a new item of equal functionality and features up to the coverage amount. You only allowed one replacement, although in some cases, especially when the product was defective, you are allowed additional replacements.
You can cancel your policy anytime. If you cancel within 30 days, automatically you receive a full refund. If after 30 days, you receive a pro-rata refund depending on the time remaining on your service agreement.
Asurion


It is good to note that most cell phone protection plans are provided through Asurion. Asurion is a third-party insurance company that provides coverage on various phones through participating cell phone carriers. You cannot buy an Asurion program on its own without a provider. Although these cell carriers use Asurion, each has a distinct name for its protection plan.
Asurion offers full coverage, including loss, theft, water damage, and accidental damage. The best thing about Asurion is that it allows you to file a claim withing a matter of a few minutes through its website or on the phone, and guarantees next-day replacement. Asurion services are available at various carriers and retailers.
AppleCare+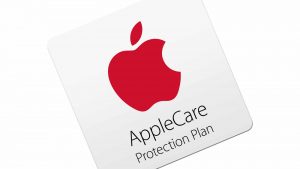 AppleCare+ is available only to iPhone users. Fortunately, AppleCare+ with Theft and Loss got your back in case your phone is lost or stolen.
The Software support that comes with AppleCare+ is the most underrated benefit and adds tones of value for the price.
The base plan only covers phone damage, such as screen damages. Each damage has its deductible with some costing higher than others.
Coverage begins as low as $5.99 per month, and you have the freedom to add coverage up to 60 days after purchasing your phone.
You will be given a phone that is new or equivalent to new in both reliability and performance.
You can cancel your policy anytime. If you cancel within 30 days, you get a full refund less the value of any service provided. After 30 days, you get a pro-rata refund less a cancellation fee of $25 or 10% of the pro-rata amount, whichever is less.
AT&T Device Protection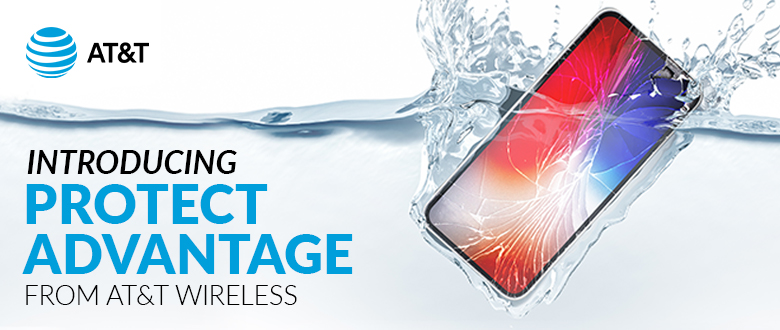 AT&T's Device Protection plans provide basic coverage that extends additional benefits, including ID protection, tech help, and cloud storage.
The basic plan is offered at $8.99 per device per month, and it covers phones or tablets against theft, damage, loss, and out-of-warranty malfunctions.
They have another tier that starts at $11.99 per month. With this tier, you get all perks as the $8.99 tier plus 24/7 support, ID protection, and 50GB of Cloud-based photo storage.
The multi-device protection pack costs $34.99 per month and covers three devices against theft and loss. You get 300GB of photo and video storage.
AT&T can reduce deductibles by up to 50% if you did not make a claim for six consecutive months or longer. These deductibles are assigned by tier level of your device—price range from $25 to $299. Screen repair is provided at a reduced price of $49 for eligible devices.
Best for families
If your children have cell phones, it is almost a guarantee one of them will damage or lose the phone. AT&T got your back on this. For just $8.99, you can get coverage on one device that insures against theft, loss, and out-of-warranty malfunctions. This also includes same-day screen repair depending on your device.
For $11.99 per month, you can get the same coverage with extra perks like 50GB of photo storage, 24/7 tech support, and ID protection.
For $34.99 a month, you can get the signature plan which insures against loss and theft, covers three devices, and has 300GB of photo and video storage. If you have non-AT&T tablets or laptops, you can also get them insured under this plan.
Geek Squad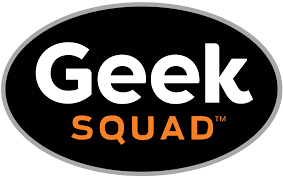 Offered through Best Buy, this protection plan is also available to smartphones bought at other shops provided they have been bought within the last 30 days. Your phone must also be new, functional, and covered under a current manufacturer's warranty. With this plan, you will enjoy in-home services and lack cancellation and deductible fees. Sadly, it does not cover theft and loss.
Price range from $7.99 to 10.99 per month for up to five years. Deductibles vary and can range from $149 up to $799.
It does not cover water immersion, and you will be given a refurbished or new device of like kind and quality that is of equivalent performance.
Geek Squad allows you to purchase a protection plan for another person or transfer your ownership of it to someone else.
You are allowed to cancel your policy anytime without paying a cancellation fee. You will receive a full refund if you cancel within 30 days. After 30 days, you get a pro-rata refund of the price you paid for the plan depending on the percentage of the plan's unexpired term, minus the cost of any service offered.
Note: Although we found plenty of raving Geek Squad fans, we also found some troubling reviews online. We decided to let you decide and give you a fair warning.
Samsung Premium Care

Samsung Premium Care is an extended warranty that covers the latest smartphone, including the Galaxy S8, Galaxy S8+, Galaxy Note8, Galaxy S9, and Galaxy S9+. It lasts as long as you pay for the policy.
Your covered for phone support and accidental damages including liquid spills, drops, and cracked screens. It does not cover stolen or lost handsets.
You get up to three replacements each year and pay a $99 deductible for a repair. Mechanical breakdown coverage is limited.
Prices range from $11.99 up to $19.99 per device a month
Samsung Protection Plus
Samsung Protection Plus supports Samsung smartphones from carriers like MetroPCS, AT&T, Sprint, U.S. Cellular, T-Mobile, and Verizon. These plans are simple and hassle-free. Essentially, the company has two plans: one which costs $99 and the other, which costs $129.
The $99 plan covers the Galaxy S4, Galaxy S5, and the Galaxy S6. The $129 plan covers the Galaxy Note 3, Galaxy Note 4, Galaxy Note 5, Galaxy Note Edge, Galaxy S6 edge, Galaxy S6 edge+, Galaxy S7, and Galaxy S7 edge. In other words, this plan covers a good fraction of Samsung flagship in the last few years. You are allowed two accidental damage claims annually.
Overall the service is reliable. We found the Samsung Protection Plus that you can get from your carrier has faster turnaround times to get a replacement handset. The deductible is high however, Samsung screens are the best in the business but can oftentimes cost more than the market value of your used device if you break the screen.
Verizon Total Mobile Protection

Verizon Total Mobile Protection protects against theft, loss, accidental damages, and more for multiple devices. Verizon allows you to insure up to 10 lines and guarantees convenience and fast replacement. Deductibles vary based on the device, and replacement phones can be delivered the same day.
Single smartphones and watches can be enrolled for $13 per month. While multi-device (3 to 10 devices) for $39 per month. This offers affordable coverage for the whole family.
The Wireless Phone Protection Plan covers your device in case of theft, damage, or loss for just $3 a month for basic devices and $6.75 for smartphones. You can receive up to three replacement phones annually.
StayMobile

The StayMobile plan provides coverage for many things. From broken screen and buttons to overheating and defective pixels, this plan got your back. Minor issues will be addressed immediately and can file a claim through mail or at any StayMobile location. Special plans are also available for enterprise customers.
Protect Your Bubble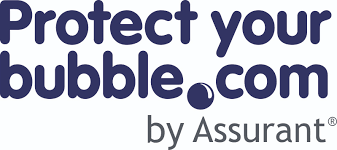 Protect the item you love form unexpected happenings with Protect Your Bubble for as low as $5.99 per month. It does not cover theft and loss and can bough within 12-35 months of buying a smartphone as long as your phone is still under warranty. Deductibles range from $75 to $150.
You will get a replacement of like kind and quality. If not happy with the policy, you can cancel it anytime without penalty. You will receive a refund of any applicable unearned premium.
eSurranty

eSurranty covers all major flagships and provides a range of plans. Prices depend on the smartphone you pick. There is no deductible with eSurranty, and you will receive up to $1000 cover per claim.
You get accidental damage coverage (broken button, display cracks, and broken) with two claims allowed per year ($139). You can claim water damages for up to 2 times a year and will cost $69. You can also claim loss or theft once per year for $279.
You must purchase the coverage within 30 days of purchase or on the insured phone.
Sprint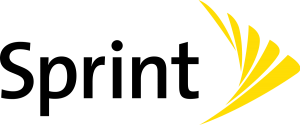 Get discounted repair with Sprint's insurance plan Sprint Complete. For example, a cracked screen will set you back just $30, and you can get your device the same day if you bring it to various Sprint stores.
Stolen and lost devices are covered. Be prepared to pay higher deductibles (from $50 to $300) for anything that goes beyond minor damages. It will cost more to insure expensive phones, and you will also incur higher deductibles. Any replacement phone will be covered for 12 months under a limited warranty.
T-Mobile Premium Handset Protection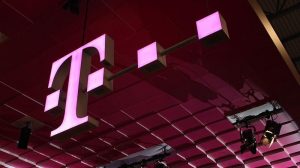 T-Mobile's Premium Device Protection costs $12 a month and covers a "premium" smartphone's theft, loss, and breakdown. Pricing varies based on the device you have. The Lookout Mobile Security Premium is for iPhone owners who opt-in.
You pay $12 when you buy your phone through T-Mobile's Jump! Plan. Additionally, you get everything that Premium Handset Protection offers.
T-Mobile's standard Device Protection plan, which costs $10 per month is ideal if not interested in special services.
Credit cards that offer cell phone coverage
Wells Fargo Propel American Express® card
Uber Visa
Ink Business Preferred® Credit Card
Citi Prestige® Card
U.S. Bank Visa Platinum Card
Bank of America® Cash Rewards credit card
IHG® Rewards Club Premier Credit Card
Citi Premier℠ Card
Shocking things about cell phone insurance
You don't have to buy insurance from your carrier
Carriers are in the business of marketing and selling phones. Rarely will they insure them and rely on third parties like Asurion. So, if contemplating switching from one carrier to another, know that you could be dealing with the same insurer. If you don't want to get insurance through a carrier, companies like SquareTrade got your back.
Deductibles could equal the amount you paid for your phone
Most insurer caps claim at two times a year. This is a problem if you are rough with your phone. However, if you are prone to slippery fingers, it makes sense to invest in cell phone insurance.
Consider this: today you can lease a new iPhone X from Sprint for $41.67 a month over 18 months. If you decide to insure it under Sprint's Total Equipment Protection, you will pay $17 a month. If accidentally you break that phone, your insurance deductible will be $275.
Ultimately taking care of your device is the cheapest prevention. With a few prudent steps you really never have to break your phone again.
You have little control over your replacement
Once you make a claim, you have little control over your replacement. The insurer largely determines the make or model of the phone you get. Sometimes you can be lucky to get the exact model or make. Other times, you will have to accept what your insurance company offers.
Is it a good idea to keep your credit card by your phone?
Some people will advise you not to carry your credit card by your phone because of the magnet field produced by the small magnet in the speaker. While that speaker does create a magnetic field, the impact is too weak to wreak havoc to your credit cards. So, there is no need to worry.
Conclusion
As you can see, there are a lot of great cell phone insurance plans, with each having some perks to offer. Understanding each insurance well is, therefore, a big plus before reaching a decision. If you find yourself unable to decide always ask for a hand. We would be happy to help if you need additional support!