Want to know how to empty trash on Android? You're in the right place. On our computers, one of the easiest ways of freeing up space is to empty the trash/recycle bin. It's only natural to clear out internal trash on our phones. After all, we have limited space on our devices and we need as much of it as possible so that there's enough space for important files and photos that we record daily. Let's see what's possible on an Android device.
Where is the Trash Folder on Android?
Unfortunately, there isn't a trash folder on Android as there is on Windows. That said, emptying trash on your phone isn't as simple as showing you how to empty an android trash bin.
Deleted files are handled differently. This is mostly because Android devices usually have far less storage space than a computer. Some apps do have a dedicated folder for deleted files, however. If there is a folder for deleted files and you need to recover a file, it may still be on your device.
When a file is deleted on any operating system, it isn't usually deleted immediately. It is earmarked to be overwritten by new files. So, if you haven't written any new files to your operating system after deleting something, it can be recovered with file recovery software such as Disk Drill which works with macOS, or FoneLab Android Data Recovery, which works with Windows.
How to Empty Trash on Android: Removing Unwanted Files
While there isn't a trash folder per se, let's dive into how to empty trash on Android. In other words, we will show you how to delete files you don't need to have around on your device anymore. Here's how deleted files that are left behind on Android can be cleared from your device.
Clearing Folders Designated for Deleted Files
As we mentioned before, some apps have folders that are designated for deleted files. One of the most well-known examples of this is the Google Photos app. In the case of the Photos app, you can access the trash folder from within the app itself. Simply open up the app's library tab and select Library.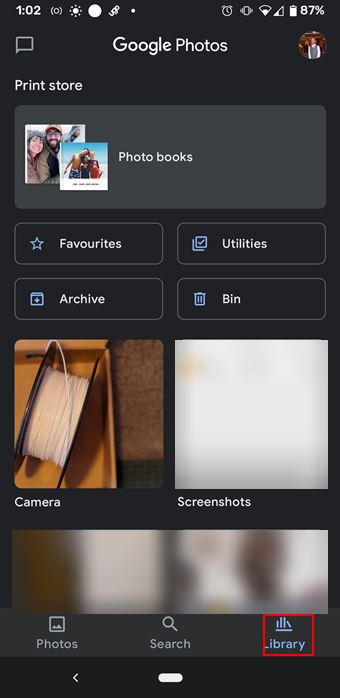 If you select Bin, you will be able to see photos that you deleted from within the Photos app.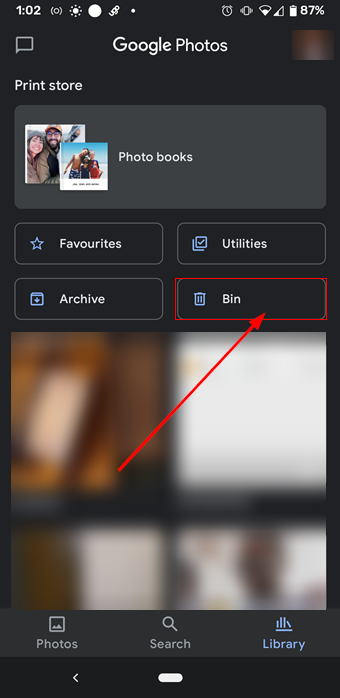 With other apps, you can check their corresponding folder with a file manager. There may be a folder for deleted files but note that this isn't the case for every app.
Other Tips for Freeing up Space
If you're trying to empty the trash bin on your Android device, then you're probably doing this to free up space. Here are some other tips for getting rid of phone trash.
Run Cleaning options in Google Files App
You can clean up a lot of unnecessary files from within the Files by Google app. From the Clean tab of the app, you can delete temporary files, delete duplicate files, and remove unused apps, among other things. Peruse the app to see if there are opportunities for you to free up space.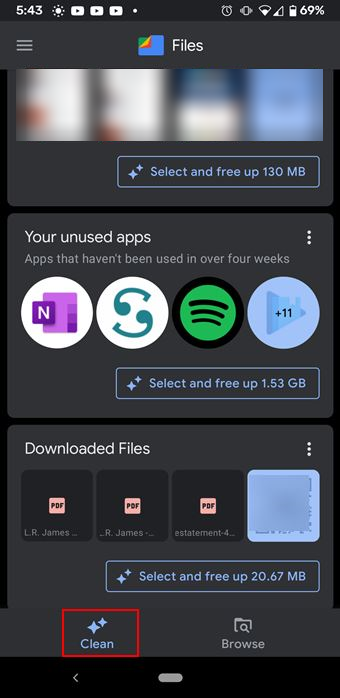 Delete Unused Downloaded Files
We have all downloaded documents and photos to our device's memory, refer to them once and never again. Unfortunately, these files don't simply disappear. The good news is that they can be permanently deleted. To do this, you can use the Files by Google app to clear your Download folder. You can also do this with any other file manager app. To do this, open the app and select the Browse tab.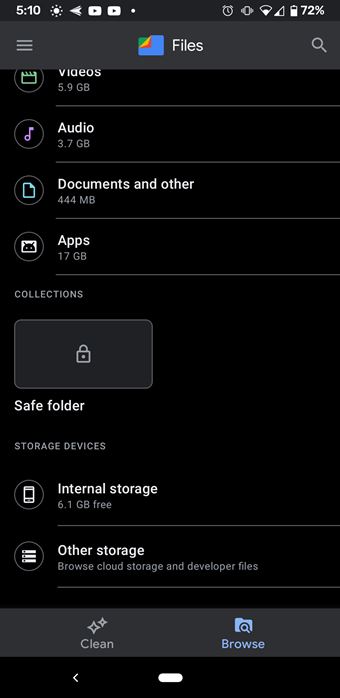 Then select Internal storage.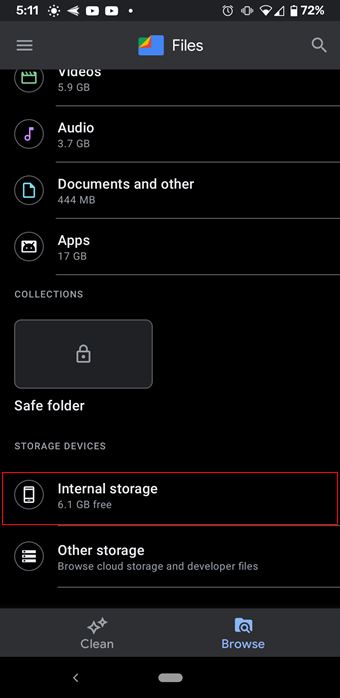 Open up the Download folder and clear out all of the files that you don't need.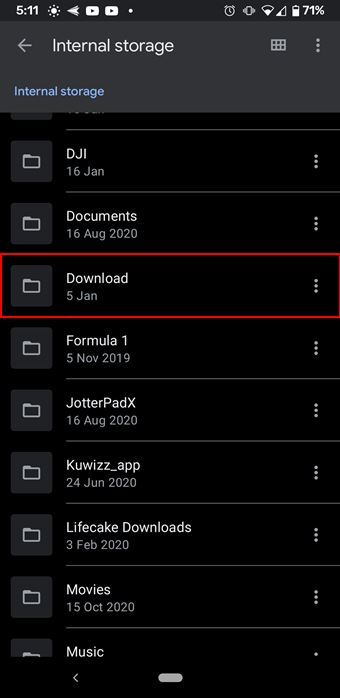 Wrapping Up
After initially coming here to find out how to empty Trash on Android, I'm sure that we have covered many possibilities. While Android doesn't have a trash bin per se, this doesn't mean that all deleted files disappear permanently. Deleted files can sometimes be recovered.
In addition, some apps have designated folders for deleted files associated with that particular app. There are also a few opportunities for freeing up space such as by clearing out the Download folder or by running the cleaning options in the Files by Google app. If you've been ripping your hair out asking "How do I empty trash on my android phone?" you can clean up unwanted files using these methods.
Watch the Gizmogrind blog for more useful information to make the best of your mobile device.