eBay rocks. GizmoGrind doesn't use eBay, but if I were selling my personal phone, eBay would definitely be on my shortlist of platforms to use.
From the old school cell phone and flip phone handsets to the latest and greatest iPhone and Androids, eBay is an efficient place to sell your phone on eBay.
We love it when our users are interested in selling their phone whether with us or elsewhere. So this is another post in a series of How to's that will give you pro insights and get you going.
As with everything else, there are downsides to eBay. However, we've been in the phone business since Myspace. This gives key insights not found anywhere else on how to ring out every penny out of your old device by selling it on eBay.
Let's dive in.
Getting Started to Sell Your Phone on eBay
If you have something to sell, eBay has a buyer for you. I've seen widely unpopular phones like the "blue phone" or Samsung Rugby fly off the shelves of some eBay stores.
Up until now, reselling your old phone on eBay has been an age-old practice that's worked mainly for people with stores doing it professionally. Follow these steps and you won't need any of that.
The learning curve is real, I guarantee its doable and for some people, it just might be their go to for all their used stuff. It's the kind of thing you have to figure out once then your rolling.
I mean, your trying this with your phone but you are exercising a skill that can be used in many ways. Like that craft hobby you've always wanted to monetize, now you can!
Ok so here's the basics.
Use an Existing Account
Chances are you've bought something on eBay before. What you didn't know is your buyer ratings, even if it's a couple of stars shows up beside a product you'd like to sell.

Notice how the seller has a (3) beside their username, and under Seller information.
Its not until you actually click on the ratings that you find out the seller is actually a first-timer and only has purchase ratings.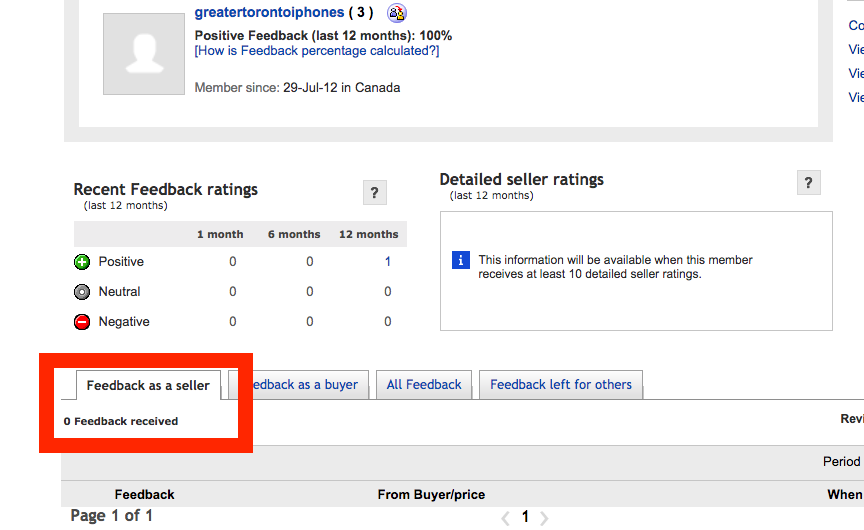 So using an existing eBay account that you've used to purchase items in the past, is an awesome way to gain buyer trust and sell your iPhone or and even sell an Android faster.
Setting and Store Subscriptions
For the casual "I need to sell my junk" kinda eBay user, its almost setup your account and go and that's it.
You won't need an eBay store subscription unless you plan on selling more than 20 items, plain and simple.
Also, you won't need to tinker around with eBay's confusing settings panel. We will go over a few settings that you'll need to block fraudulent buyers in a bit. Asides from that you can leave it alone.
Fees
Here are the two fees you'll pay when selling your phone on eBay for the first time.
Final Value Fees are charged as a percentage of sale plus any shipping. Different categories have different percentages. We're concerned with smartphones, here eBay charges 10%.
PayPal Fees are set at 2.9% of total sale plus shipping within Canada or 3.7% for the US. In addition, a fixed $0.30 is charged for every sale.
Let's do an example of what this will look like for you. Let's assume you sold an item for $200 and you charged $10 for shipping.
How to calculate eBay's Final Value Fee:
eBay Final Value Fee = Sale Price + Shipping X 10%
Here's the Math.
$200 + $10 X 10% = $21
Now we have our eBay Fee at $21
How to Calculate PayPal Fees:
PayPal Fees(Canadian Sale) = Sale Price + Shipping X 2.9% +$0.30
Here's the math:
$200 + $10 X 2.9% + $0.30 = $6.39
That's our PayPal fee at $6.39
So your total fees would be Final Value Fee + PayPal Fee, like this.
$21 + $6.39 = $27.39
Note: Substitute the 2.9% with the 3.9% to calculate your PayPal Fee when selling to the US.
Now that you got the fees you'll pay to sell your smartphone, the question is can you sell it on eBay
What Phones Are Right for Sale on eBay?
It's amazing how little time it takes to post and sell something on eBay yet tons of it ends up in the junk drawer. For those devices, it's a sad end but there are phones that are probably not worth the time and effort or may fetch a higher value elsewhere.
Broken Phones
Most broken phones will sell on eBay either as "parts" if it is irreparable or "as-is" for simple fixes like cracked screens. However, repairing your phone before selling it is a good idea if it's worth it. You can find our list of what to repair and what to sell as is here.
Bricked phones from a bad jailbreak or some sort of software issue will be sold as parts as well and also should sell well on eBay.
Phones over 5 Years old
Phones older than 5 years old usually have depreciated to sand and I wouldn't expect to get much for it. You may end up with $20 bucks but it'll definitely take some time to sell and may not be worth the time you put into posting it.
iPhones
iPhones are hot on eBay and do sell, but there are tons of sellers competing to sell the same device you have. Because of this competition, the going prices on eBay are really low and we'd recommend considering classifieds or Our GizmoGrind trade-in platforms as alternatives if you're having trouble.
Androids
This is where eBay shines. Androids are notorious for being hard to sell once used, especially non-Samsung brands. eBay, however, has so many users, even devices that would be downright impossible to sell elsewhere such as the OnePlus or LG smartphones sell fast on their platform.
As a general rule, Androids have faster depreciation rates than iOS devices, so don't expect to have your mind blown but at least you'll get a nice chunk back.
Samsung cell phones, in particular, seem to be quite popular on eBay.
Increasing the Value of your phone
Getting the most out of eBay is in the details. The small things you might forget like including a charger, mentioning any warranty remaining on your device or including a case with your listing, can double your sale price.
For example, unlocked cell phones on eBay go for up to $60 more than the same phone that's locked.
For a complete list of everything you should do to increase your sale value, read our ultimate checklist before selling your phone.
Common Scams on eBay
Yea you can sell a pair of 90's track pants on eBay but all that traffic to their site means scammers lurk in the shadows.
These are the most common scams on eBay when selling your phone are:
Parts being stolen and then the buyer asking for a return
Buyers using stolen credit cards to buy then ask for a return in order to extract cash out of the account
The buyer signs in to iCloud then ask for a return
Buyer claims something is broken on a working device to get a free shipping refund
Buyer commits to buy your phone but doesn't make a payment, hoping that you will ship the item before noticing they haven't paid yet
Looking at that list is enough to send most people running. But you can take simple measures that reduce the risk of being tagged by a scammer down to an acceptable level.
How to Avoid Scams
Here's what you do to avoid scams on eBay:
Change settings to block specific buyers from bidding on your listing
Take pictures before shipping
Include the last 4 digits of the IMEI number in the listing
Check to make sure payment is made before shipping
Cancel sales from buyers with less than 2 buyer/seller ratings
Cancel sales from buyers with accounts created in the past 30 days
Do all this and you'll be safe from eBay's dark side.
It might seem harsh but It's what you have to do to make sure you're not a victim. Here's why.
Fraudulent eBay accounts have a very predictable nature to them. They're always new accounts with little to no feedback ratings. I've spoken to many eBay experts and they advise the same.
Let's go over the steps in detail.
How to Setup Buyer Requirements
Go to Account Settings at the top right corner of any page when logged into your eBay account


Now go to Site Preferences

Then Click Show, to the right of the buyer requirements section

It should open a drop down, click on Edit then set the setting so it looks like this when you save it
All set! You've just blocked 90% of scammers on eBay.
How to Check Account Age and Cancel Unwanted Transaction
For the other 10% who are out to get you, eBay won't let you block them this way. These are the new accounts we spoke about.
A large portion of all newly created eBay accounts are fraudsters and they specifically target new sellers with little experience. Not nice L
To protect yourself you need to cancel any sale from these accounts.
Before you start canceling a transaction, you need to make sure it is actually a bad user.
Check the age of any buyer account that has a feedback score of less than 2. If the age of the account is newer than 30 days, cancel the purchase.
Here's a buyer that has a low rating at first glance.

Click on the ratings or username to see how old the account is
Once inside their member info page, you can see how old the account is. This account has been around since 2015 so it's a good sale in my books regardless of their low ratings.


Below is an example of a sale that you would definitely want to cancel.
Why? Because when you click on their username, you'll notice they just made the account on the same day as the purchase!

I can guarantee you this buyer is up to no good and I wish eBay would do something about this. But I'm not sure how they'd get around the fact that 10% of these new users are, in fact legitimate. It's a daunting task differentiating between the two. For now, this is the best way to deal with it.
Ok, we got the bad guys! Now to send em home.
Canceling the Transaction
There's only one way to cancel a sale without getting a "defect" on your account. Getting a defect means eBay's not happy and it affects your account in a number of ways like:
Lower rank in eBay searches
Higher fees
Stops you from getting top seller status
We don't want that, thankfully I spoke to an eBay rep who explained:
"we understand fraud exists, just cancel the sale and when asked for a reason for the cancel, select: something was wrong with buyer's address"
They've thrown sellers a bone. Here's how you cancel a sale without being penalized:
On your sales page, click the "More actions" drop-down and select "Cancel order"

Now, click the drop-down under reason for canceling, select "something was wrong with the buyer's address"

Just like that, you're off the hook for the sale. No defect rating from eBay and you've avoided a fraudulent buyer.
Pricing Your Phone
There's an art to pricing a used cell phone. Overprice and it'll stay yours forever. Underprice and you're leaving cash on the table.
Fortunately, eBay makes this easy with search filters of previously sold items.
Let's price an iPhone 6 16GB locked to Bell.
Put in these keywords: iPhone 6 16gb Bell. Avoid any extra keywords that might distort your results.
Next, on the left filter section, select the following
Buy it now
Used
Canada Only *only for locked phones, use North America for Unlocked devices
Sold Listings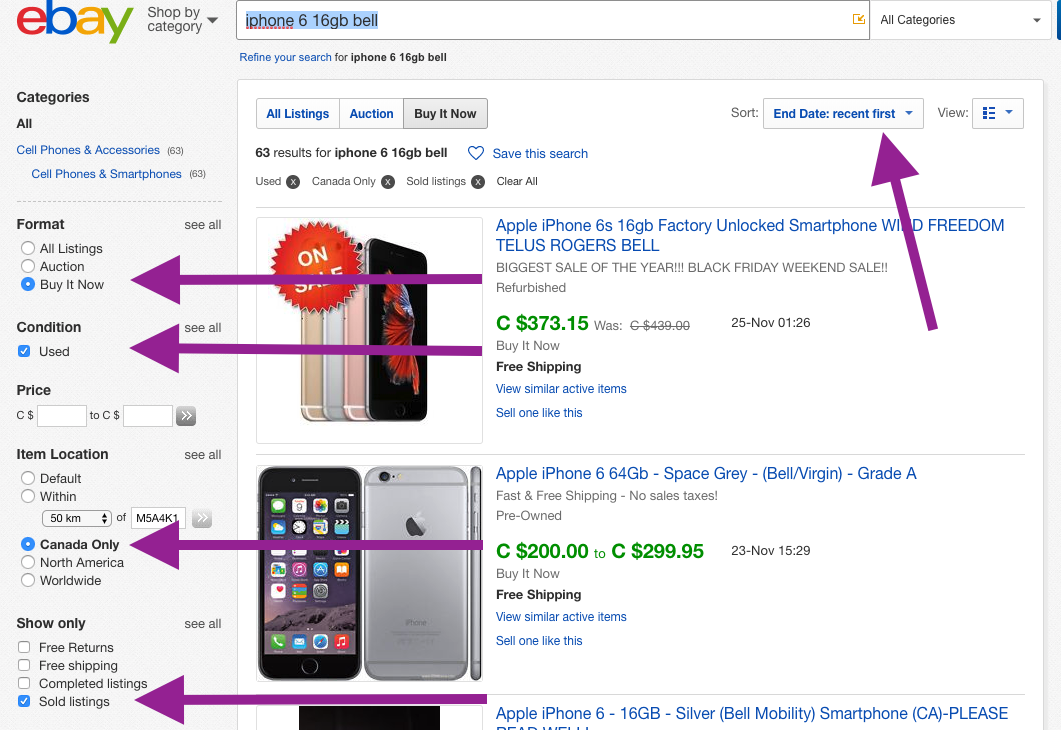 Here's what it looks like with the search filters applied.
Looks like we have a pretty accurate representation of the device we want to list.
Scroll down the results and look at devices that are in a similar condition as yours. Don't get hung up on micro details like where the scratch is on the phone. Instead look at the overall condition of your device and think, ok I got a few dings, ok these phones sold have a few dings, perfect I can sell it at that price.
To check the description of the listing, right click and open the listing in a new tab. And scroll down to see the product description section.
Here are some pro tips when pricing your phone on eBay.
Avoid listings with bulk devices, they receive a higher ranking on eBay allowing for them to sell at a price that you cannot.
listings with the words "grade" or "refurbished" will sell for less so skip by these listing. They'll distort the way you price your cell phone.
Skip listings If they are priced significantly lower than other listings. There could be something wrong with the device.
For the analytical minds, you want a hard formula for pricing your device. If that's you then try these steps.
Find 5 phones that match your description
Open them in a new tab
Add the prices of all 5 devices including their shipping costs
Divide the sum of their prices by 5
The resulting number is you're guaranteed sale price
Taking Pictures
Your pictures can make or break your listing. It's the easiest step, yet just as easy to get wrong. We all have smartphones with cameras that are more than up to the task so whip out your phone and let's get started.
Here are key points for eBay worthy pictures:
Look for a clean Background, without clutter.
Watch out for reflections from windows
Make sure your face isn't reflecting off the phone screen
Do it in the daytime for natural lighting *cloudy days are a plus
Put some distance in your shots, Your camera is super powerful and will make any phone look bad.
Clean your device
Here are some examples of what not to do
Bad Lighting. Just a turnoff.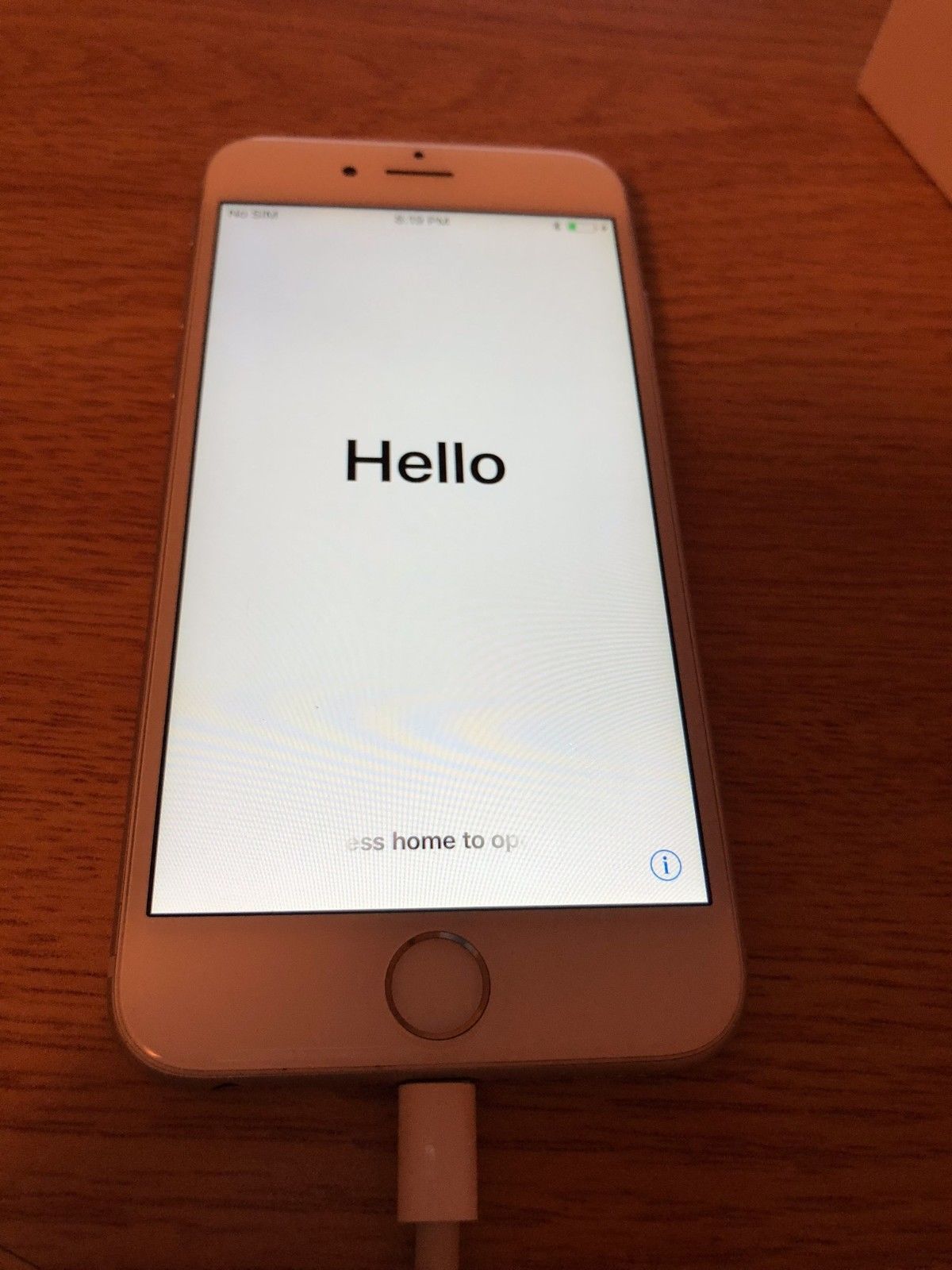 Check out the Moana clutter in this one.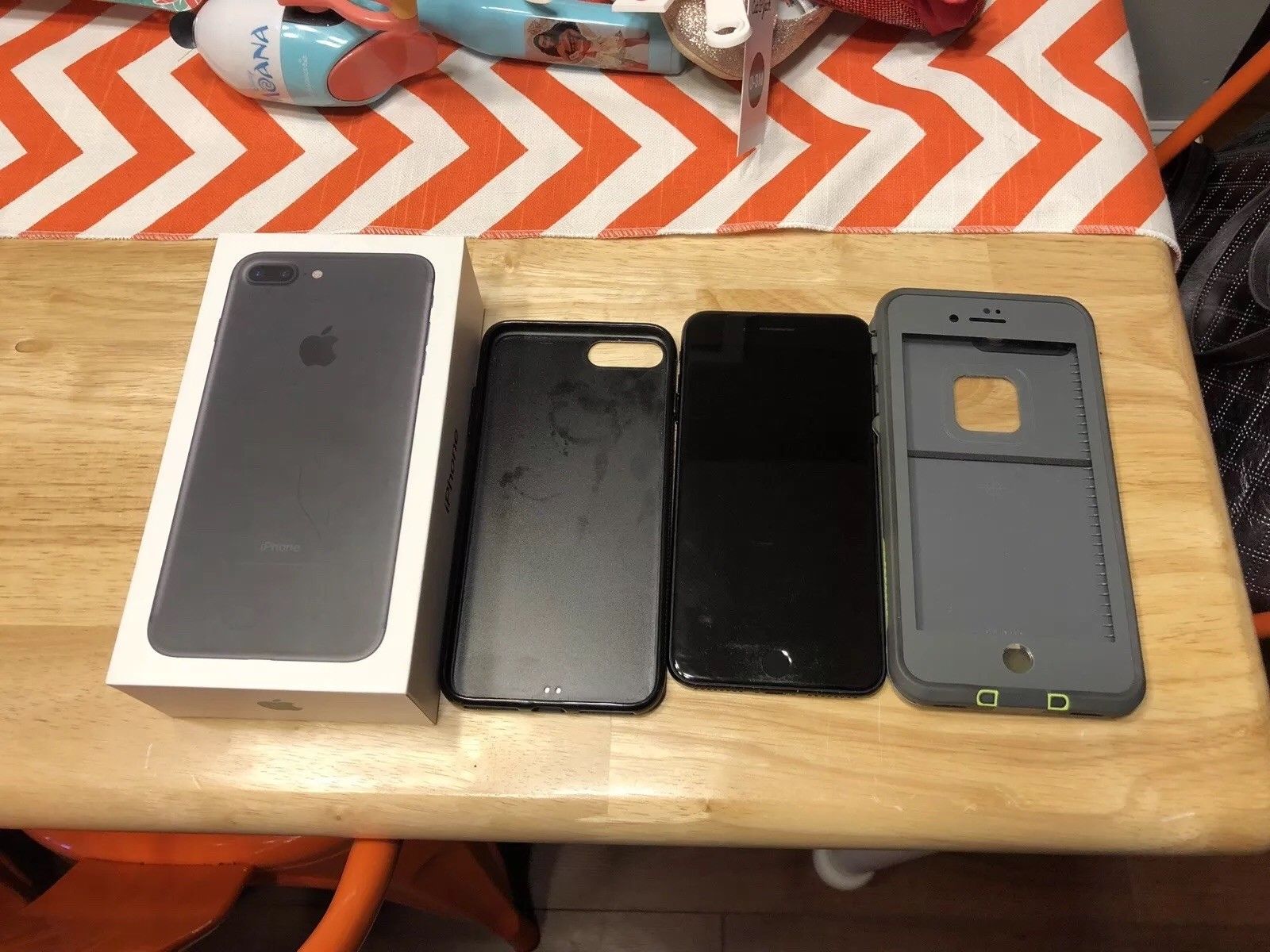 And my favorite… The broken mirror.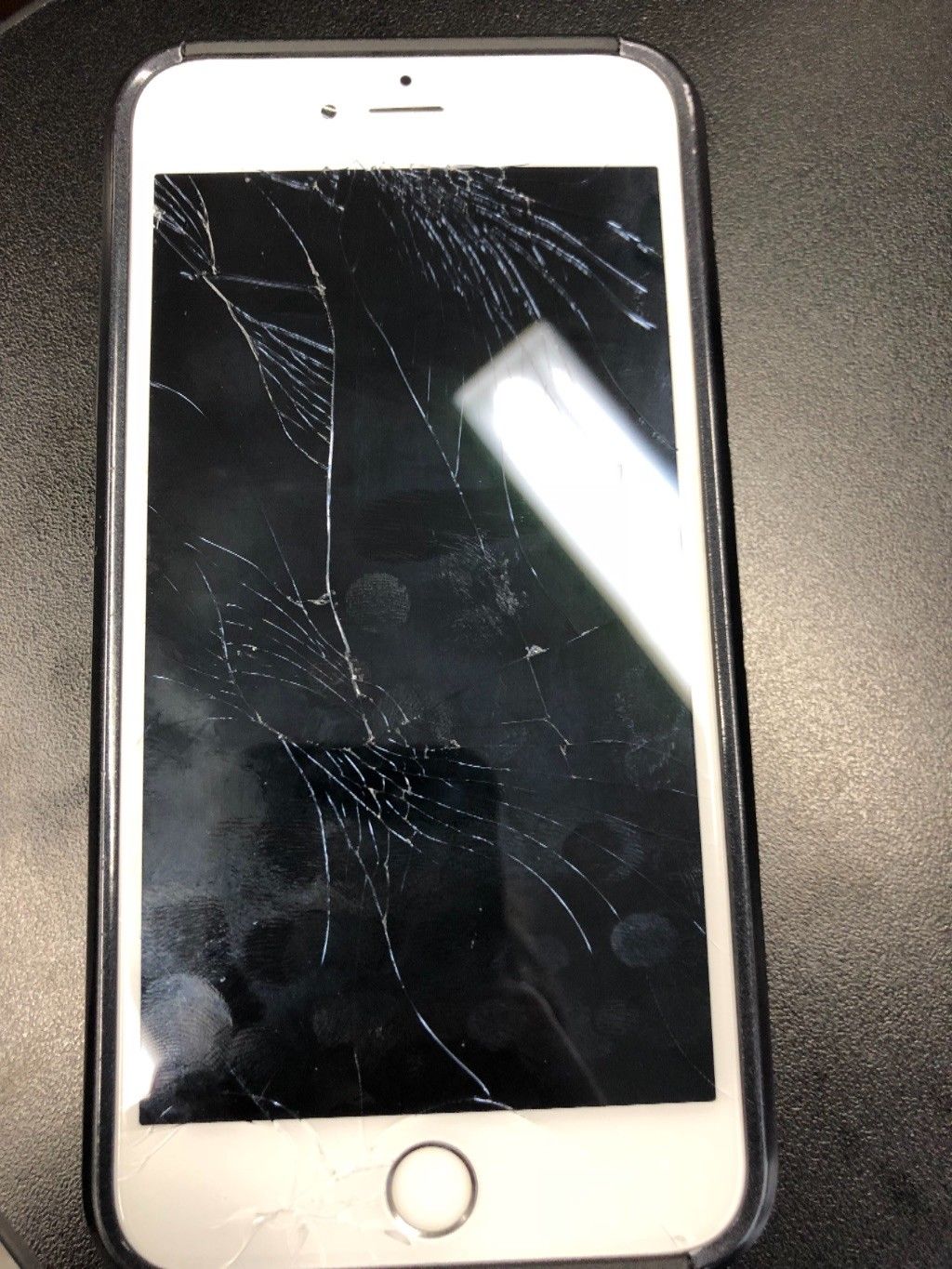 I love you eBay sellers but dam, step your game up.
All of these issues are a quick fix and would have cost an extra 3 minutes and 0 dollars to get right. eBay is eBay and you'd still sell it, but post it right and you can mark up your price by $40 – $80. That's the price of giving the buyer confidence in what your selling and many, including myself are willing to pay up.
Here are some good examples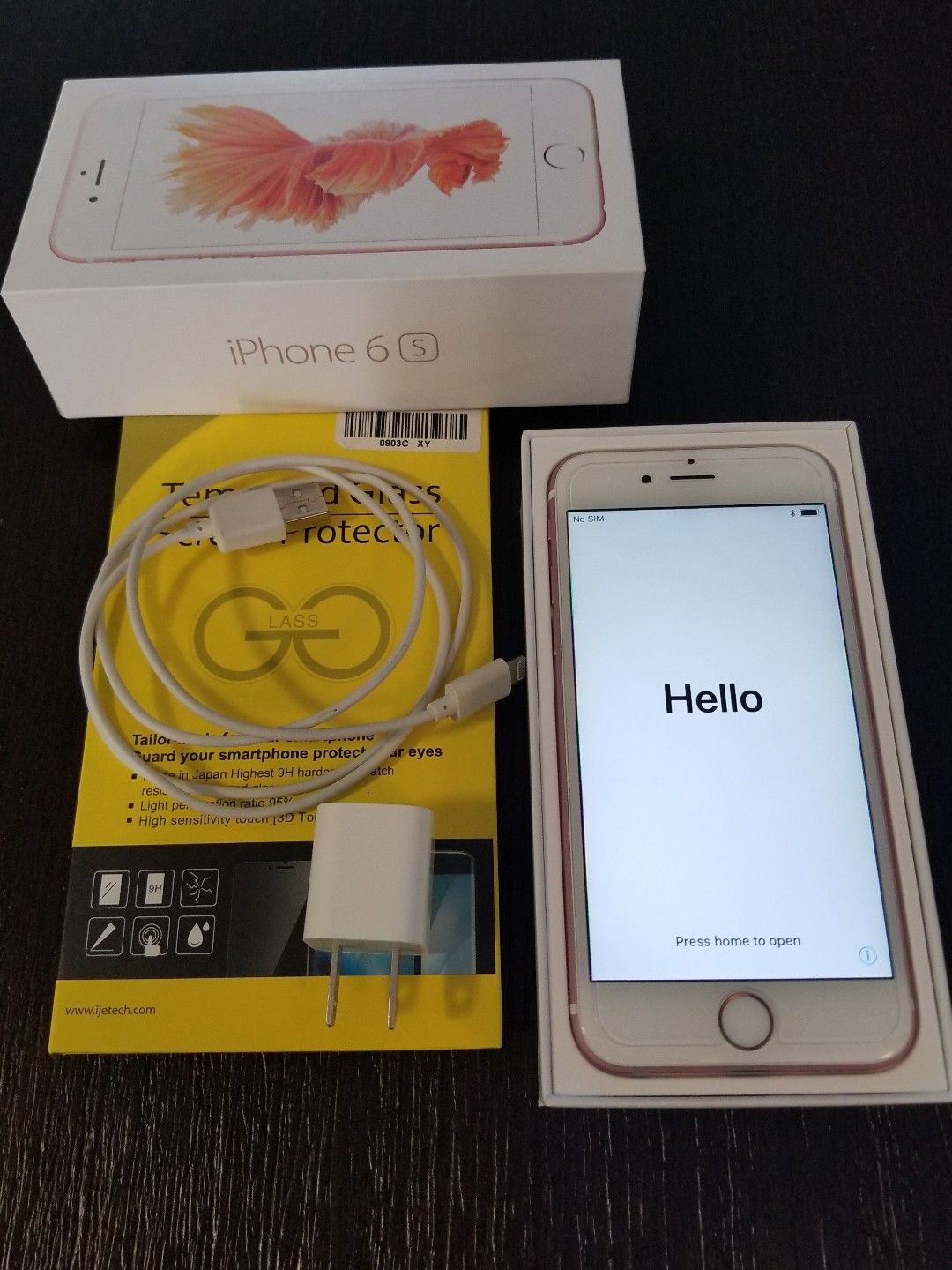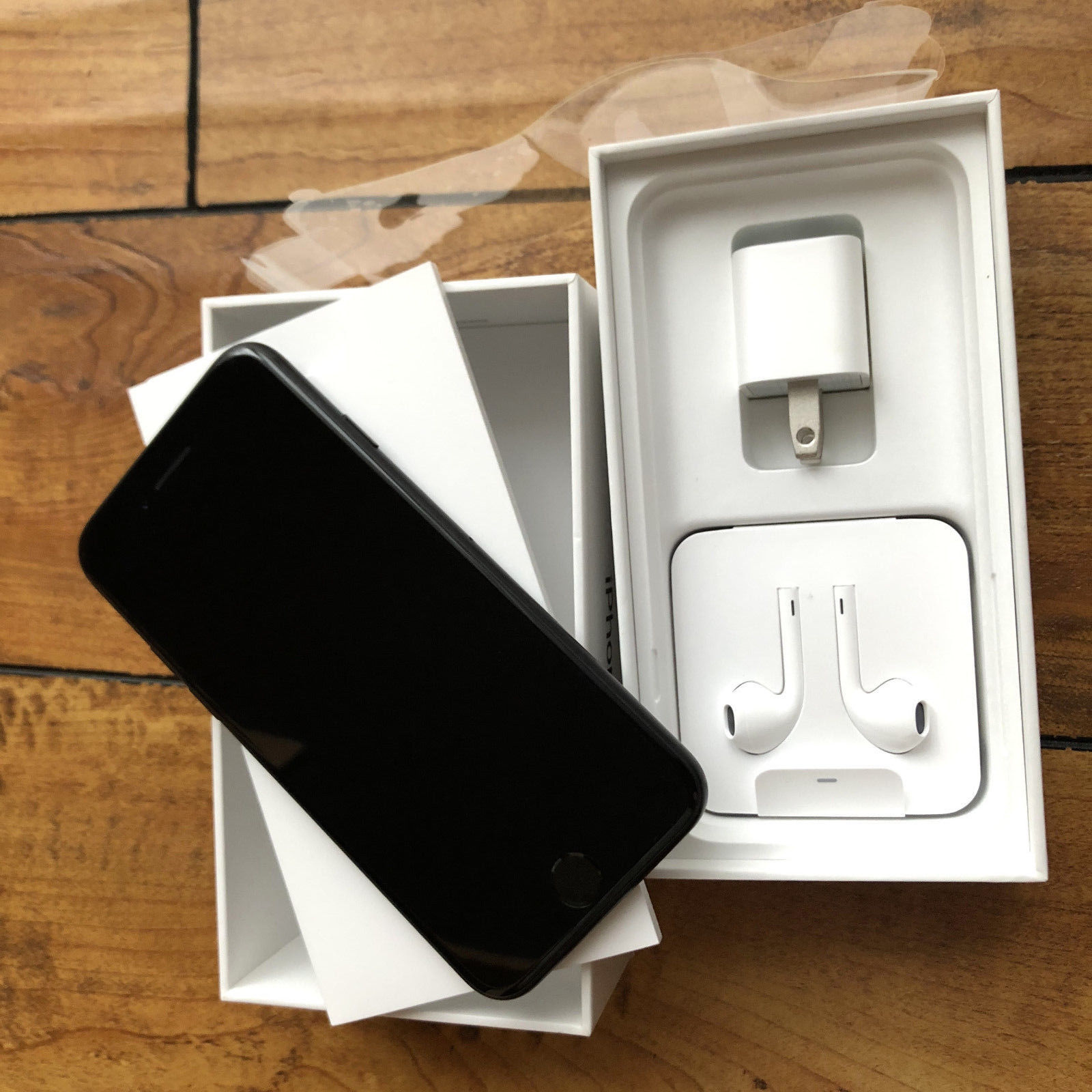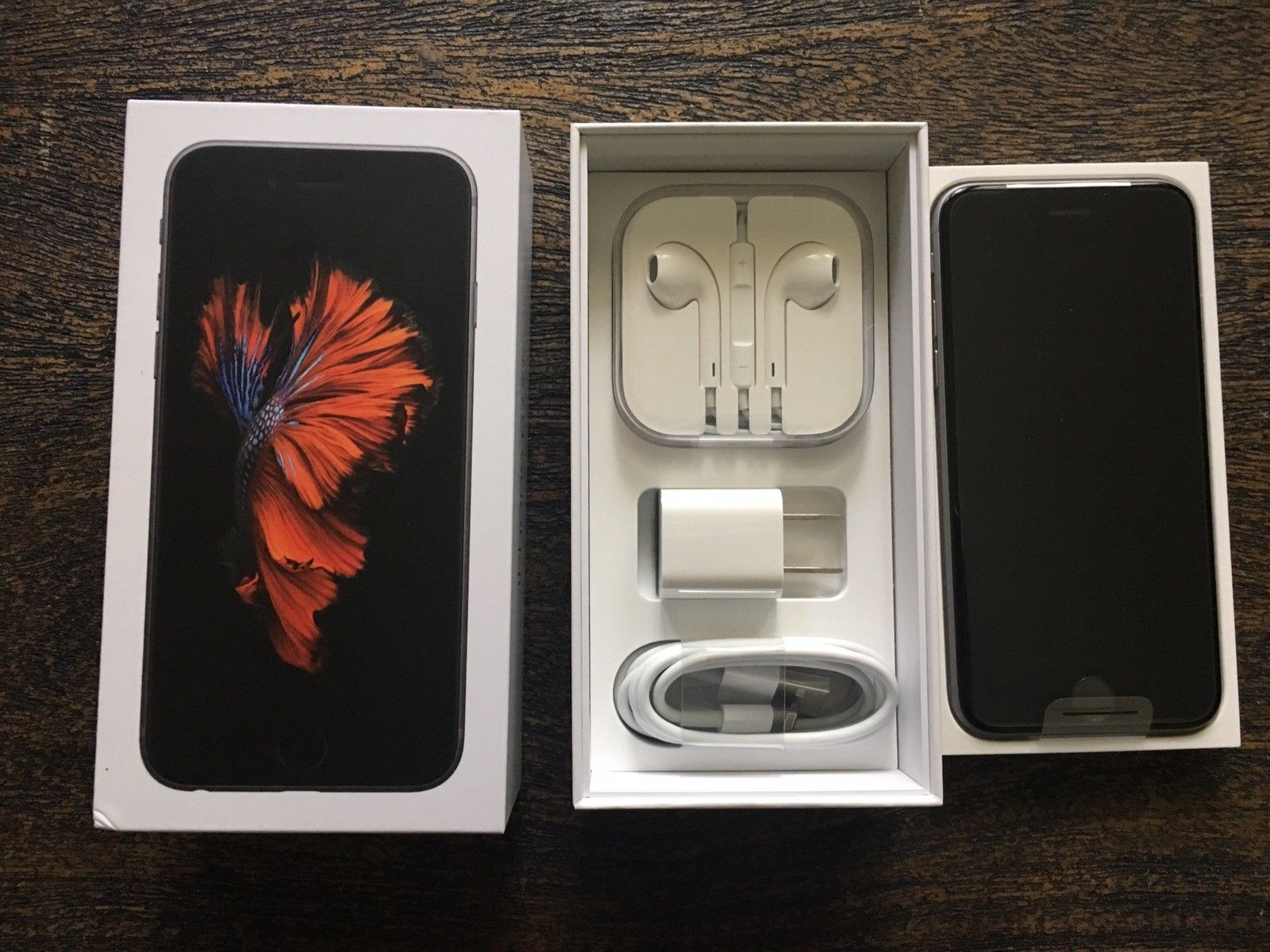 Listing Your Phone
You got your pictures, you got your sale price, now post it! Log in to your eBay and click on sell at the top right navigation bar.

Ok, search eBay's catalog for your device and be specific. Include the Memory, Carrier (or Unlocked), colour and model then hit search.

In the search results, your left with many options that seem identical. To find your device, look for the specific model number in your settings.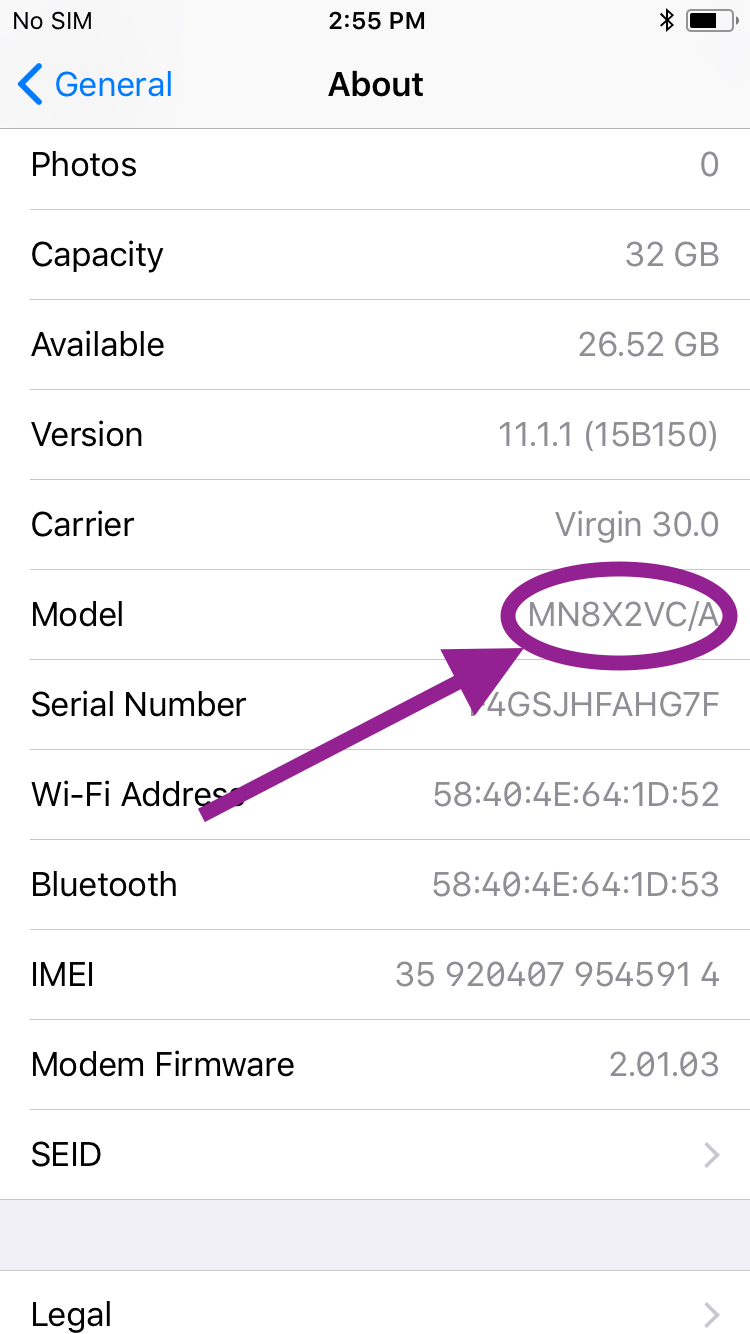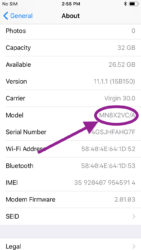 And back to our eBay catalog search, we see our model number. Select it.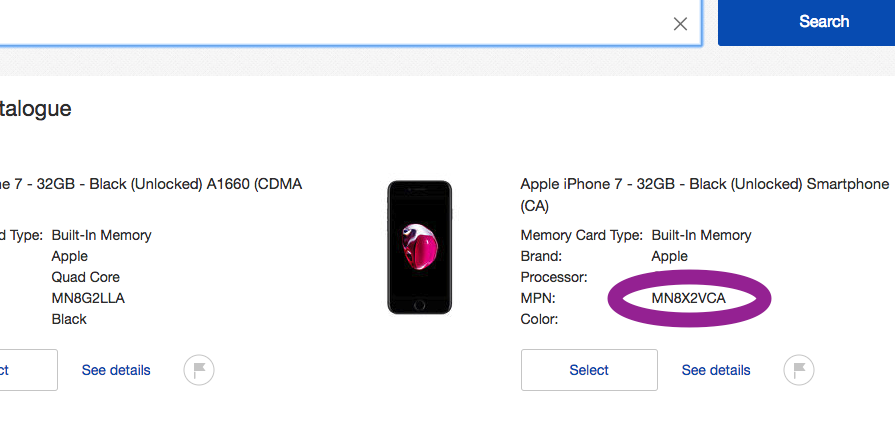 iPhones come in various models for different regions and carriers, choosing the right model number ensures your giving accurate specifications of the device to buyers.
The rest is simple. eBay has a set of fields you'll need to fill out. I'll go over the most important ones.
Product Description
Here's you're chance to tell the world why they should choose your phone over others. You also have to tell the world the honest truth about imperfections your item may have.
Make like a salesperson and seek balance. Honesty is a sales strategy itself, inspiring confidence and trust. Not to mention it sucks getting a return after spending your sales cash.
Follow these key points when writing your eBay description
Start the description with all the upsides of your phone
Keep it short and concise without any word filler.
In the middle describe any flaws honestly without making your device seem undesirable
End the description with more upsides example: includes charger or has a screen protector installed
List all accessories and try to describe them in detail giving the buyer a sense of volume. It's the same strategy used by large companies like cable/home-service companies who try to bundle services.
Here's an example of what Id say:
"Everything works perfectly, there are no functional flaws in the device. However, there are some scratches on the back and very light pocket scuffs on the sides. Includes the original A/C wall adapter, USB data/charging cable, original Apple box that came with the device, user manual with the Apple stickers still unused"
Format and Duration
eBay auctions work for arts, vintage items and collectibles, it does not work for personal electronic devices. Your phone will most definitely sell for a fraction of the price its worth. So for the format section select "Fixed price" and that's that.
As for duration, set it at Good 'Til Cancelled.


Underneath this you'll see the Best Offer section, make certain it is not selected. You definitely don't want a 100 messages of offers less than half what you listed it for, it's a waste of time.
Moving on to the Payment Options section. Select PayPal and then select Require Immediate Payment with Buy It Now. You'll save a heap of time with just these two selections from unsure buyers who click buy and never end up actually going through with the sale forcing you to relist your mobile device.


Let's look at returns. To speed up your sale offer returns. Now there are a lot of users who will try and use this to their advantage and return the device for no apparent reason. The solution, choose Buyer Pays return Shipping. This will make overly choosy buyers think twice before carting your phone back. Here's how.
Shipping
Ok, now shipping is where many are intimidated with eBay. Don't be! eBay will do the math for you and will automatically include the charge in the customer's final sale. Adding a buck for handling doesn't hurt in case you end up paying more than what eBay calculated.

For domestic shipping, select Calculated, then under Services select Canada Post Expedited Parcel. Why, you ask? Cuz Canada posts expedited service is fast, reasonably priced and provides tracking adding up to the best bang for your buck. Its What we use for our gizmogrind Shipping Kits. Heres how it will look for you.
International shipping to the US is just as simple and a must for any Canadian seller. Canada has s teeny tiny population compared to our behemoth neighbor and as a private, non-commercial seller, this market is also available to you, use it!
To do this right you want to make sure you only sell to the US and Canada, other country's will be plagued with duties, customs and language barrier issues to name a few. US and Canada is plenty a market to sell even the dullest of iOS or Android device. Do this.

Select Calculated and under Services select Canada Post Expedited Parcel – USA. Then tick the box beside US Like this.
Buying a Shipping Label
After you've successfully sold your device, print out the packing slip from eBay, and purchase the label at the Canada Post front desk. Provide them with the address and ask for expedited shipping. Make sure to save you're tracking number.
When you're back at a computer, add the tracking number to your sold item.
And that is the very last step. You've just successfully DIY'ed you phone sale and now you can do the same every time you upgrade to a new phone.