There are a massive 3.5 billion smartphone users worldwide.
Many tech enthusiasts are glued to their phones and constantly looking forward to the next selection of new features to arrive. If you're a smartphone enthusiast, you probably go through devices pretty regularly, jumping onto the next product one year after the next.
Enjoying a glitzy new device is fine but you gotta find the cash for it. If your scratching your head on where to sell phones you no longer want, Facebook Marketplace is one of the top spots.
Selling your old smartphone means that it's less likely to end up in a landfill, contributing to the e-waste problem that's building worldwide. It also gives you a chance to collect some extra cash and fund your new upgrade.
So, where do you sell your phone?
For social media lovers, Facebook marketplace seems like a convenient option.
Here, you can reach out to an active Facebook audience in your area and connect with people who are willing to pay your requested price for a smartphone.


Read on for pro tips on how to do it right
Why Sell Your Phone on Facebook Marketplace?
So, why should you sell on Facebook marketplace when there are so many alternative options out there? The most glaring benefit is free exposure to a large audience.
Remember, Facebook has 256 million monthly users in the US and Canada alone.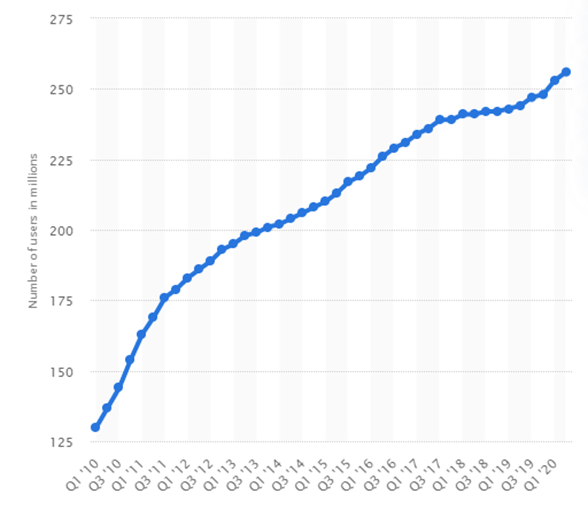 If you already have a Facebook account, then you can list items for sale pretty much instantly. There aren't any selling fees to worry about, and you get to control the nature of your sale. You decide whether you're going to post the item to your buyer, have them pick it up, and so on.
The second reason to give it a shot is the slightly added security of interacting with people who have a Facebook profile as opposed to the anonymous buyers that you'll find on classified ads.
In a nutshell, here are the benefits of selling on Facebook marketplace include:
Free Access to a Large Audience: Your listing will be visible to a massive audience without paying to use the platform as is the case with alternatives such as Swappa or eBay.
Security: Selling in any marketplace has its risks, but Facebook does its best to keep things safe and secure. You can target your ads to specific people in your area, make your marketplace private, and check out the person you're selling to by visiting their profile.
Messaging: With things like Craigslist, you'd need to give out a phone number or an email address to handle connections with possible buyers. On Facebook, you can just message people instead. You don't even need to accept a friend request to go ahead with the transaction.
Simplicity: Using Facebook marketplace is easy. It takes seconds to create an ad, and you can even launch it from your smartphone. This is often much easier for today's busy sellers than using something like eBay.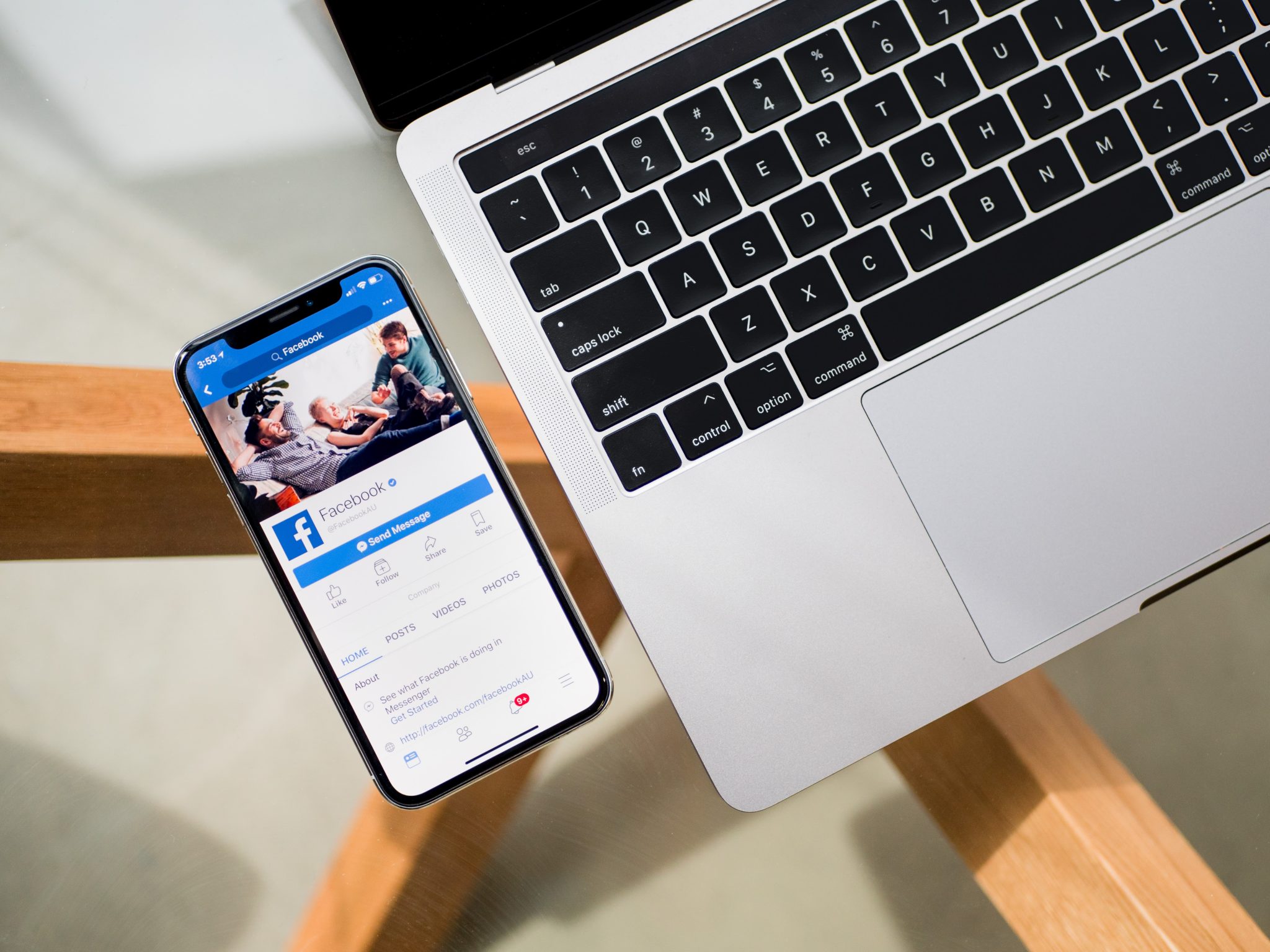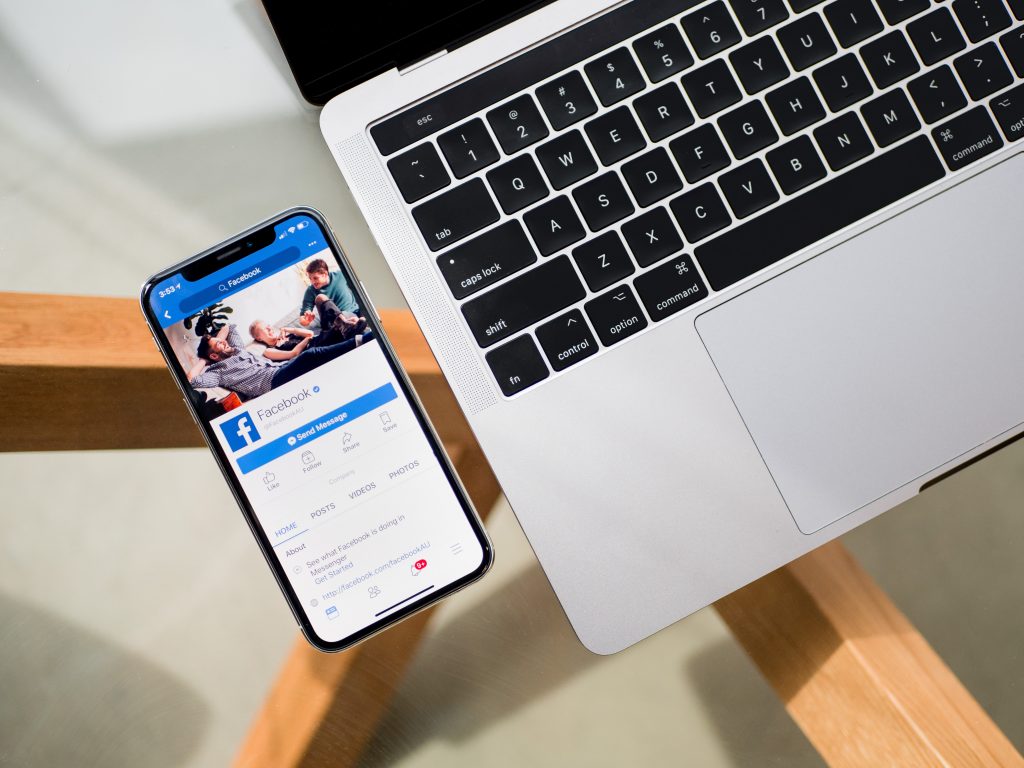 What to Do Before Listing Your Smartphone
When it comes to figuring out how to sell on Facebook marketplace, there are more than just the technical steps to consider. You'll also need to ensure that you're keeping yourself safe too. Before listing your item for sale, clear your personal information from the device (and the sim). Ideally, you'll want to take the SIM card out completely and factory-reset your phone.
Check that you're not signed into any cloud accounts and remove anything on the device that might link back to you. It's also a good idea to write down the serial number of the device in case you need it later. To do this on an iPhone, go into the General settings on your iPhone, then About: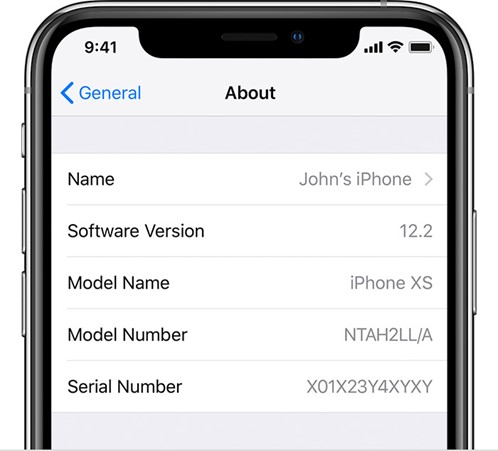 Unless you're selling accessories as part of the package, remove anything you don't want your customers to pick up with the phone. This includes any extra cables or cases.
How to List Your Phone on Facebook Marketplace
The first thing you need to know is that you can't list just anything for sale on Facebook Marketplace. There are limitations to consider, so it's best to check out the terms and conditions for Marketplace before you get started. Facebook doesn't permit customers to sell alcohol, tobacco products, drugs, animals, or anything that infringes on intellectual property.
You can sell your smartphone, however, provided that you're honest about its condition, and that the item you're selling isn't stolen.
To sell an item on Facebook Marketplace, tap the three-line menu button, and scroll down to Marketplace. It'll look like this: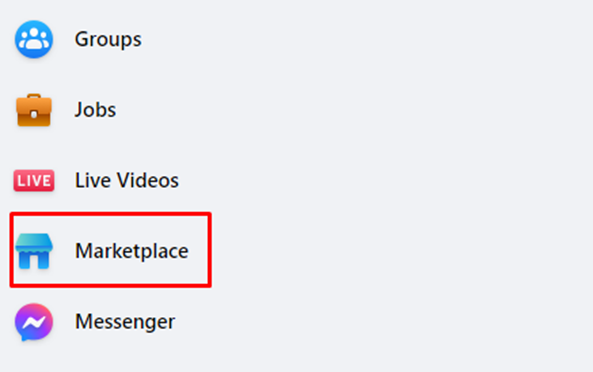 Click on marketplace, and it will take you to a page full of items that other people are selling. To add your own smartphone, click on the + Create New Listing button.

Facebook will give you a list of options to choose from. You can advertise an item you have for sale, like your smartphone, a vehicle for sale, or a home for sale or rent. For your phone, click on Item for Sale, and you'll go to a page where you'll see a preview of what your ad will look like.
Click Add photos to add pictures of your item, and give your listing the following details:
A name: This should probably be the full name of the phone, such as iPhone 10
The Price: Be realistic about what you expect people to actually pay
The category: If you scroll down to Electronics, you'll see a phone option
Condition: Once again, be honest about the state of your phone
Description: This is where you'll describe the item for sale
Location: This makes it easier to attract people in your local area.
Once you've filled out all of the suitable information, click Next.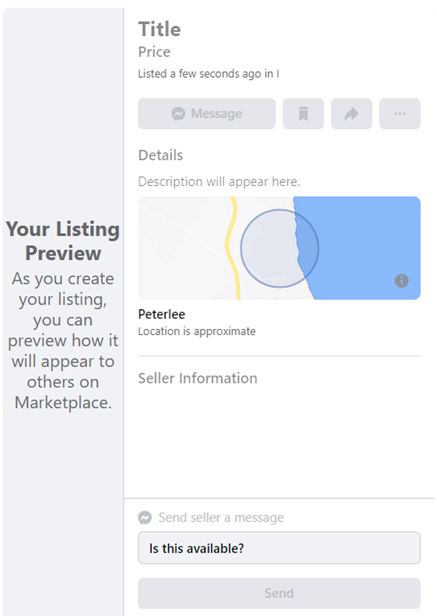 You can also add an automated message option for any customer that wants to reach out.
Tap Publish to post your marketplace listing.
How to Sell on Facebook Marketplace with Better Listings
If you were going to advertise a product for sale online, a good listing would be more likely to attract buyers than a poor one. The same applies when you're figuring out how to sell on Facebook marketplace. Start by ensuring that you choose the right category for your smartphone.
Don't just select electronics, because this will list your device alongside a variety of other electrical items, and you may find that your listing gets lost. Put your phone in the actual phone category and you're more likely to attract the right buyer.
Once you've chosen the category, take advantage of the product description area of your ad. Although this part of the ad is "optional" it's an important place to provide information. Don't just write "used iPhone". Let potential buyers know the model of your iPhone, how long you've had it, what color it is, and what extra features it might have. Be completely transparent with the condition of the phone too.
If you're going to be dropping a phone off in person or asking someone to pick their new device up from your home, you don't want to get into an argument because they feel they've been tricked into buying a poor-quality item. Highlight any scratches and scuffs a buyer needs to be aware of.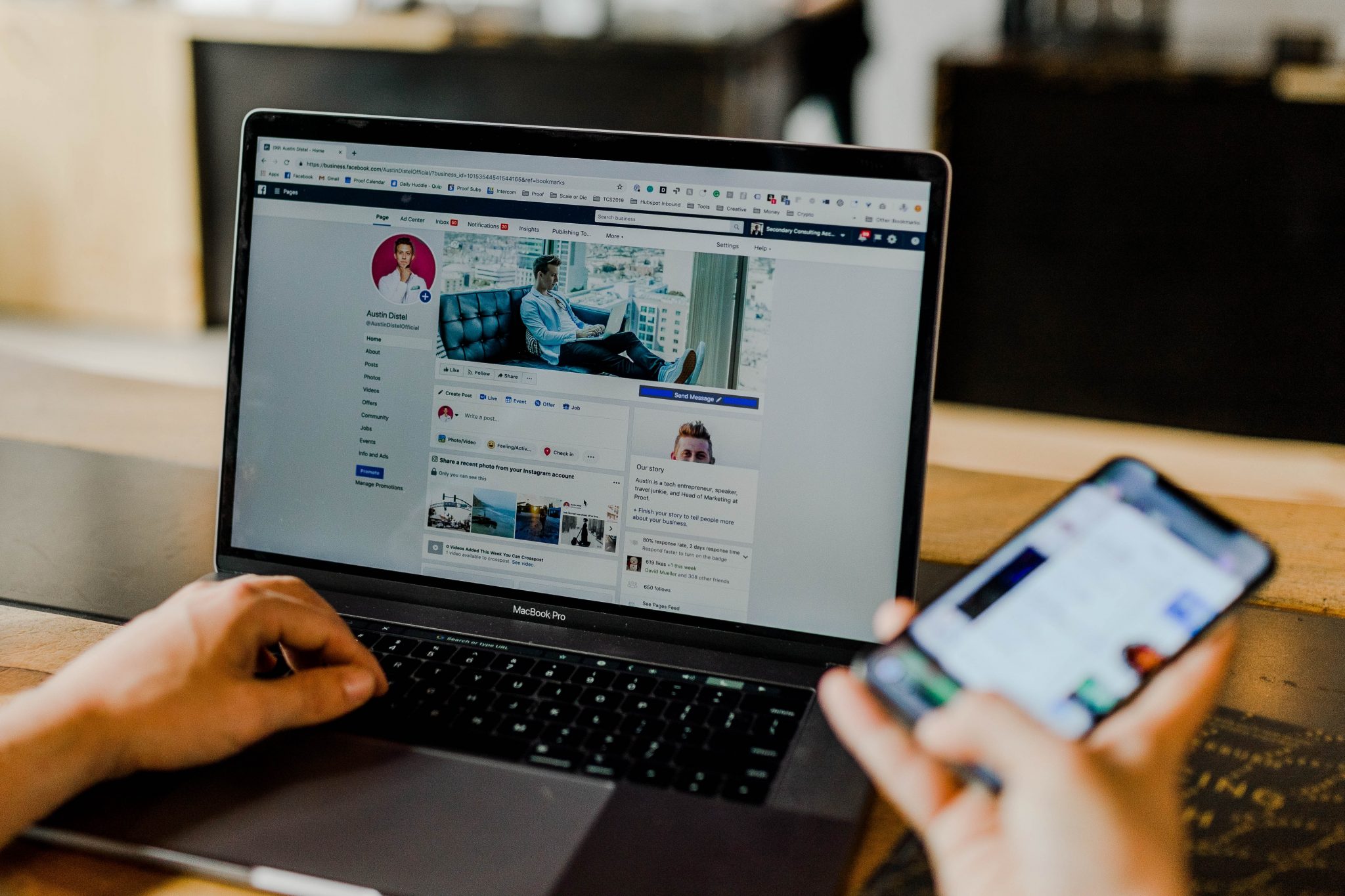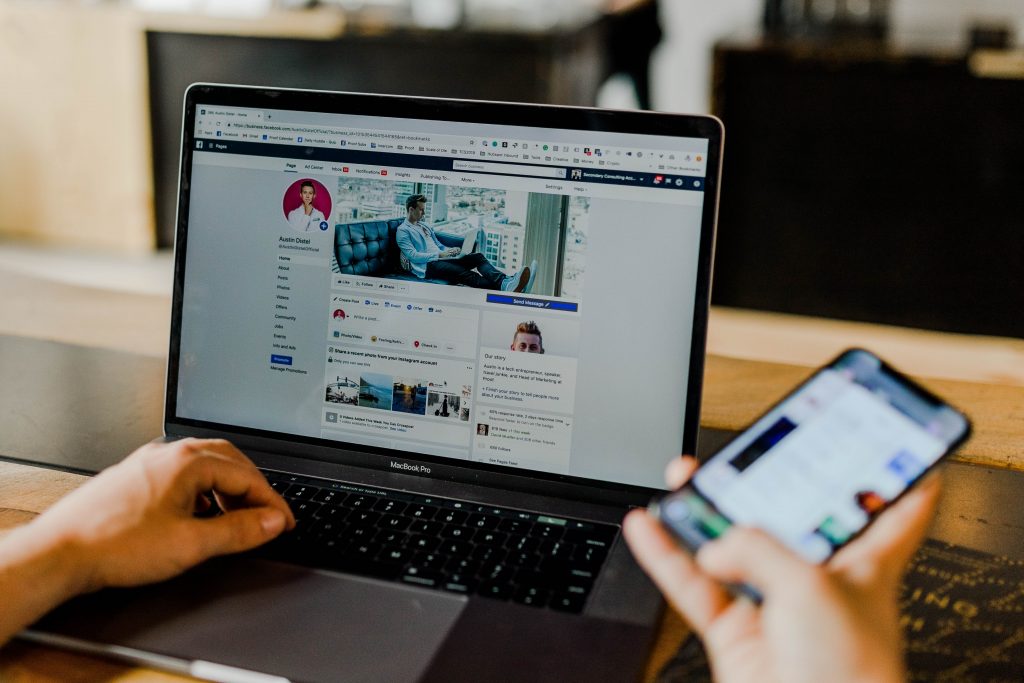 You can always balance any negative parts of your phone's condition with more positive things. For instance, note that the screen is in pristine condition, even if the back is scuffed. Make sure your customers know that any issues with the product don't impact it's performance.
Be clear with the price too.
Often, people on Facebook marketplace will expect to be able to haggle over costs. However, if you're not willing to accept a penny less than a certain amount, make sure they're aware of that.
How to Sell on Facebook Marketplace Locally
The more you learn about how to sell on Facebook marketplace, the more you'll see it's essentially just another classified ads service. Facebook marketplace is very similar to Gumtree, Craigslist, or eBay. The big bonus is that you can use the service on your smartphone and connect with people who you already know on social media.
When people are looking for items to buy on Facebook marketplace, they can choose to filter their search by category or location. That's why it's important to include both of these details in your ads. You can add extra places where you're willing to sell to if you like but remember to highlight in the description whether you're expecting someone to pick the item up.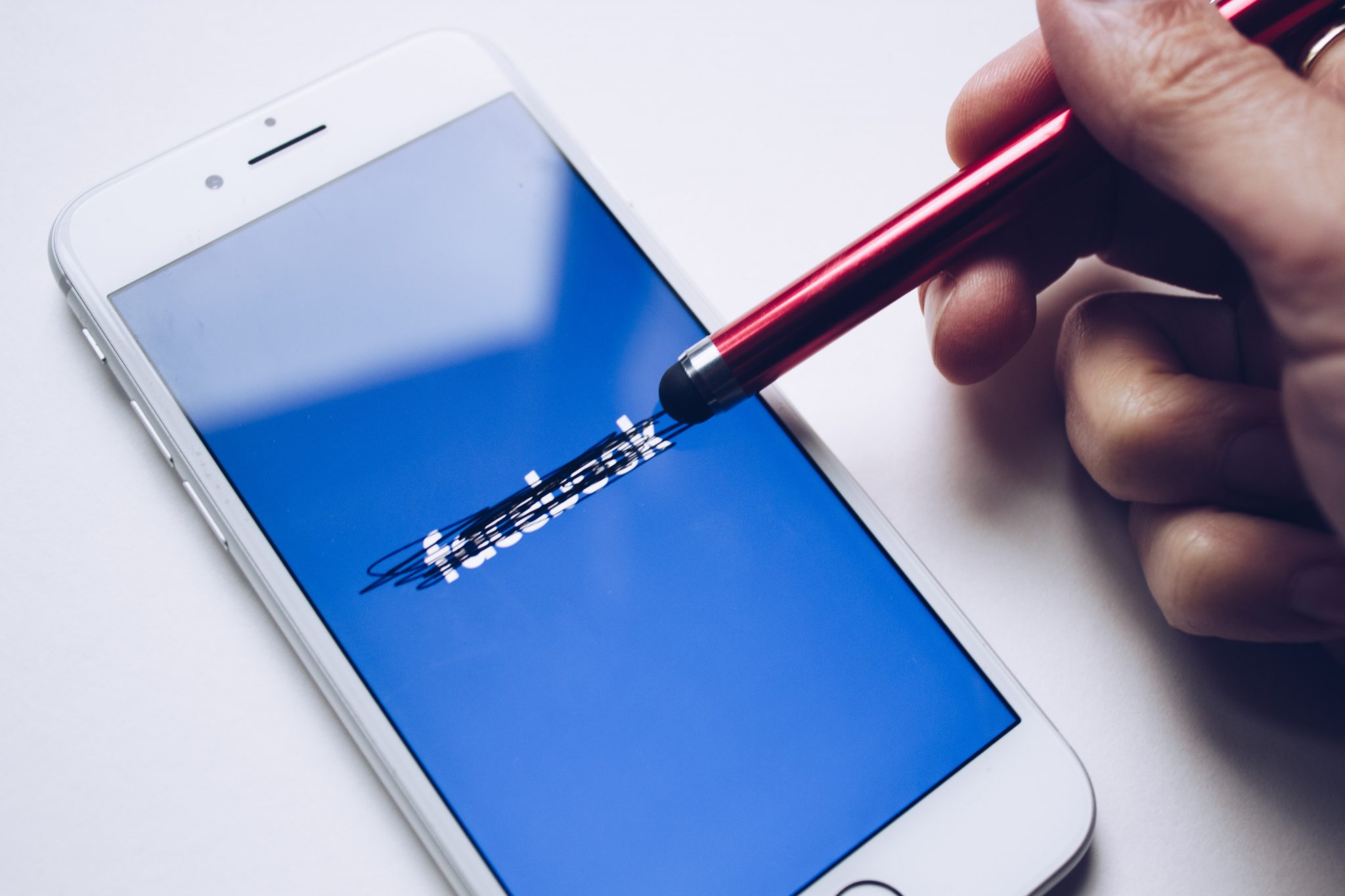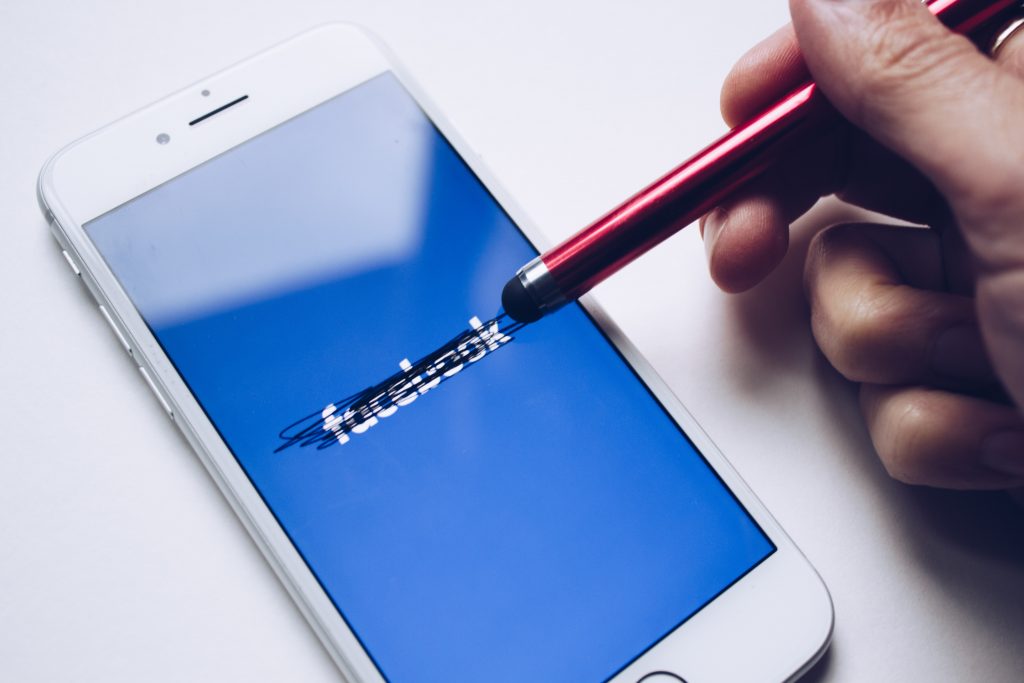 Don't forget to add a picture too. Image posts get the second-highest engagement on Facebook, beaten only by video posts.
We would generally avoid offering a shipping options since this may scare a large portion of buyers. Classifieds and facebook marketplace have been plagued with fraud related to items not being shipped, stick to offering only pickups.
We'd also caution against offering to deliver the device. There are alot of fulltime Marketplace pros who will make you travel to them with the clear expectation of paying in full, only to offer a significant lowball offer for a "scratch" that only they can see. This is because they are resellers and use this tactic in order to make a profit. If you offer pickup and someone tries that with you, you can say sorry but no thank you and walk back into your comfy home.
Remember, when arranging a successful sale:
Be careful: Facebook isn't involved in the payment for or delivery of items on Facebook Marketplace. This is a matter that you need to resolve with your buyer. Ensure you know how you're going to accept payment in advance.
Research: Look at the buyer you're going to be selling to. Check their profile and make sure that you feel comfortable with giving them your item. Don't make the mistake of selling to a shady person with no posts or profile pictures.
Update: When the sale is complete, mark the item as sold and remove the listing. There's no need to keep it up, as you'll just end up with tons of annoying messages from people who want an item that's no longer available.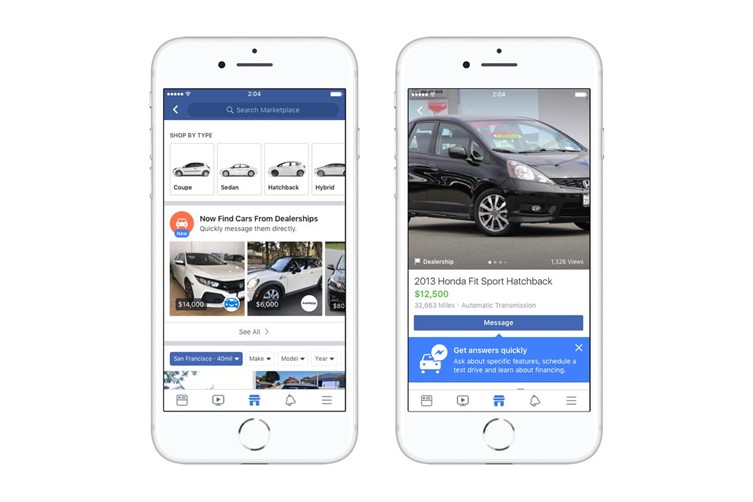 How to sell on Facebook marketplace 2020: Top Tips
Now you know the basics of how to sell on Facebook marketplace locally, let's take a closer look at how you can ensure your transactions are as safe as possible. The following tips will improve your chances of getting a sale quickly and reduce your risk of any unwanted issues.
Price it right
If you want someone to actually buy your item, then you'll need to choose the right price for it. Get an idea of how much your phone is worth by checking out completed listings on eBay. You can see what similar items to yours ended up going for here. Try to avoid offering the same price as a new version of your phone. It's important to remember that your device is used.
You can also get a better idea of pricing by searching for similar items listed on local Facebook groups, and on Facebook Marketplace. Check what other people have asked for, and make sure that you leave room for haggling if you can. Pricing your item at a cost slightly higher than what you're willing to accept allows for wiggle room when the haggling begins and oh will it begin.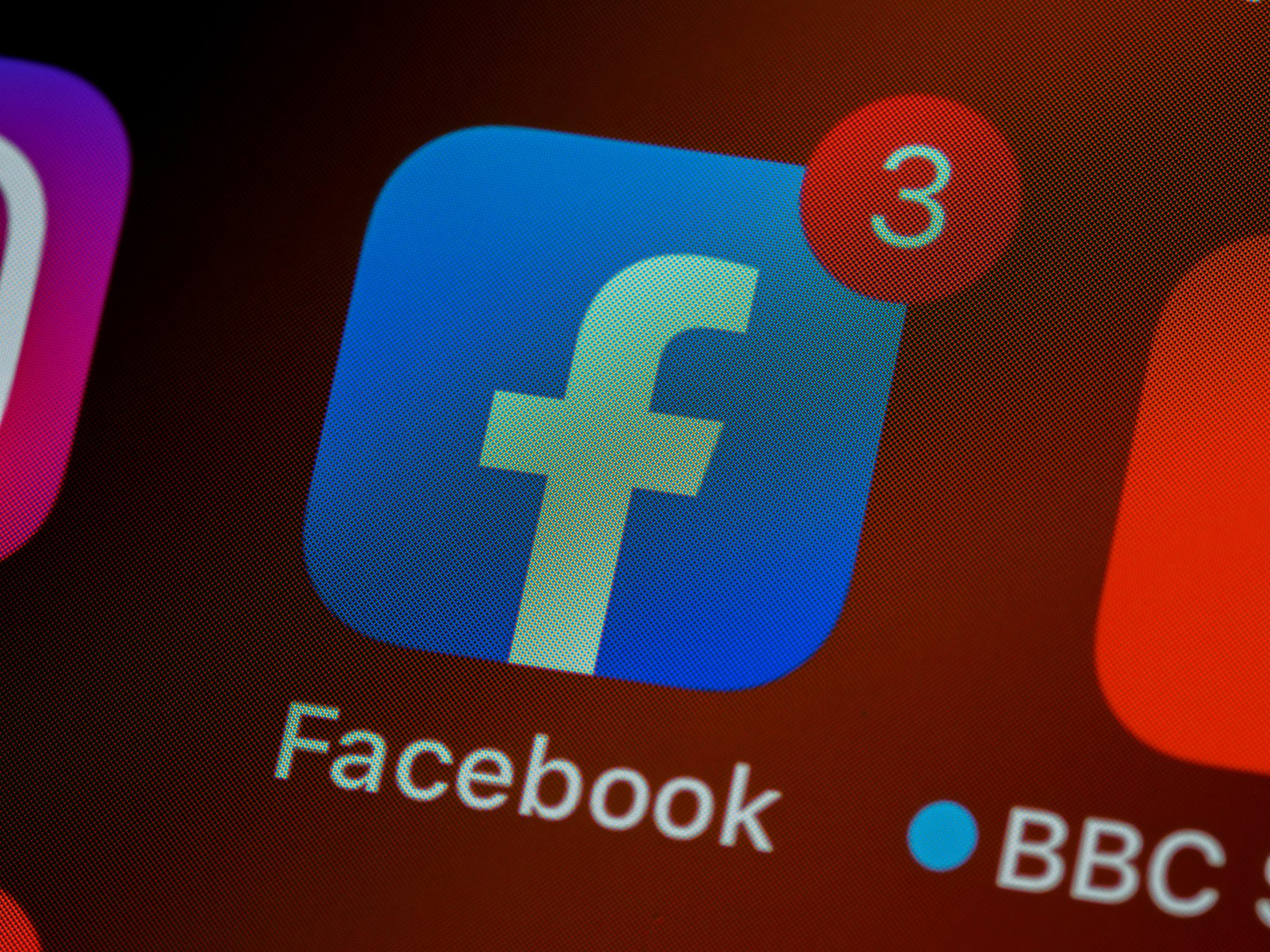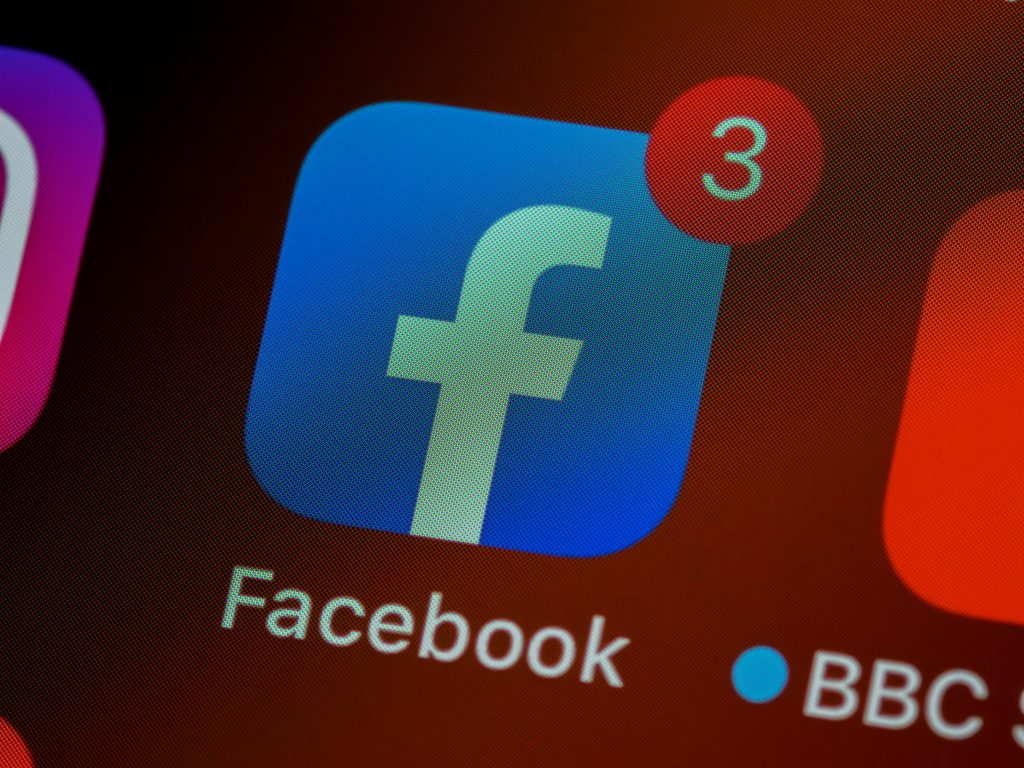 People are usually (understandably) cautious about buying items online – particularly second-hand items. With that in mind, it's worth showing your customers exactly what they're going to get. A decent picture is crucial here. If you can grab a couple of pictures showing the front and back of your phone – that's even better.
A lack of photos of your smartphone means that your potential buyers will often assume the worst. Either they'll think that there's something wrong with the device (such as a broken or cracked screen) and therefore not want to buy it, or they'll wonder what you're hiding. Facebook even allows you to upload small videos if you want to add extra details.
Remember, native video on Facebook earns the most engagement of any post type on Facebook.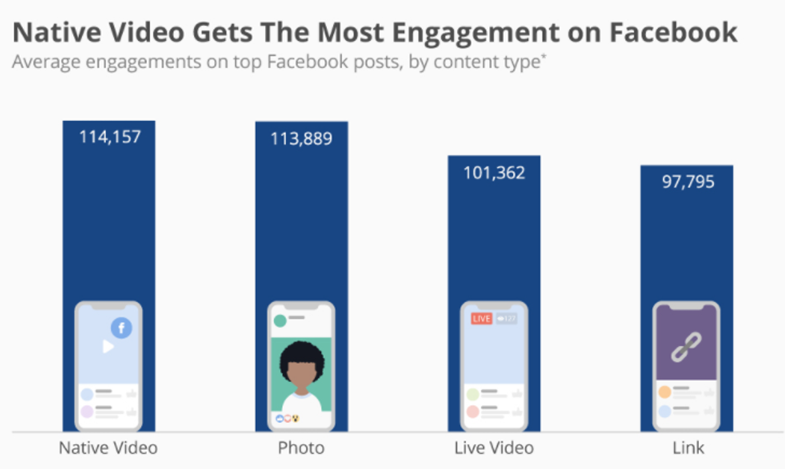 Use messaging to close the deal
In some cases, if you post a listing on a Facebook group, your buyers will express their interest in the items in a comment. Although you can respond to that comment with more information, don't get into haggling over prices in a public forum. This will make it harder for you to convince people to buy for full price if your first interested party backs out.
Ask your customers to private-message you if they're interested in learning more about the item. If there are common questions that you seem to be getting from every possible buyer, you can always update your listing to include a little extra information. Remember to check the "secret inbox" on Facebook for messages you might be missing:
To find this, click on the Messenger button, then the options button (the 3 dots) and click on Message Requests: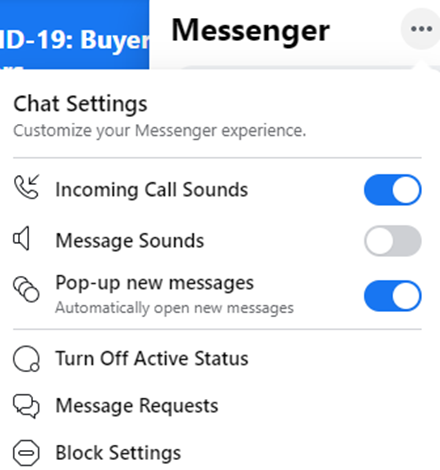 Remember, incidents on Facebook marketplace won't happen all the time – but they definitely could happen. Make sure that you're cautious when you start looking for sales. If someone's message or profile looks a little sketchy, walk away.
If you arrange to exchange your phone for cash in person, then make sure you do the deal in a public place where there are plenty of people to see what's going on. If you must ask the buyer to come to your home, make sure someone else is in the house, and don't let the buyer in.
When selling your device, it's a good idea to have a separate phone handy, keep your valuables out of sight, and make sure you're ready to call for help.
Also, be aware of any scams that your buyers might use to avoid sending money. One trick is for some scammers to request to make a payment from PayPal. After that, they send fake messages from "PayPal" telling you that your account has funds.
Check that you actually are receiving payment before you hand items over. Don't get tricked into giving anyone your bank details either.
Unfortunately, when you're selling products on Facebook marketplace, you need to wait for someone to find your item and decide they want it. Not everyone's in the same rush as you. Some buyers might post a message to you quickly and try to stake a claim on your item. However, you might have to wait a while too.
If you're struggling to get any attention, you could scroll through some of the wanted ads on Facebook instead. Type "wanted" into the search bar on FB marketplace to see what people are looking for in your area.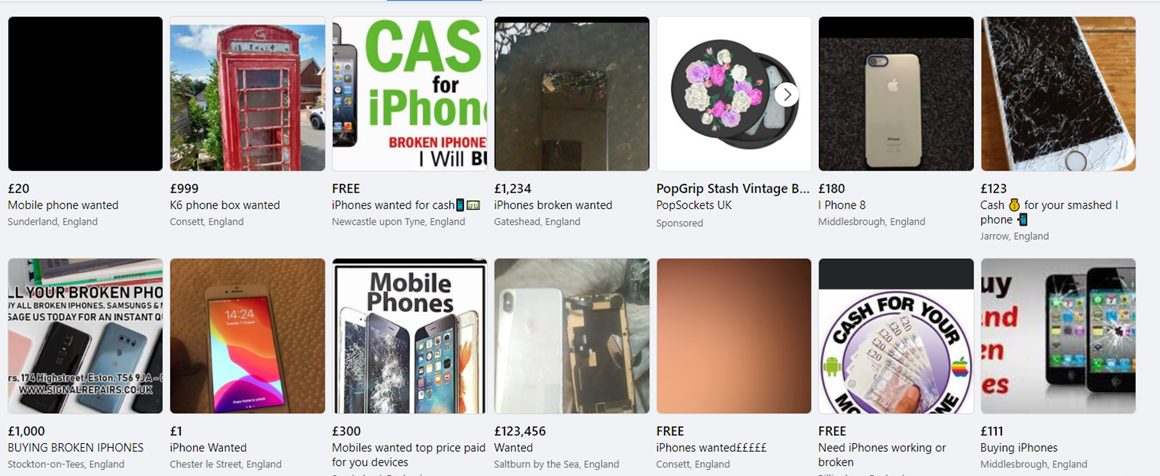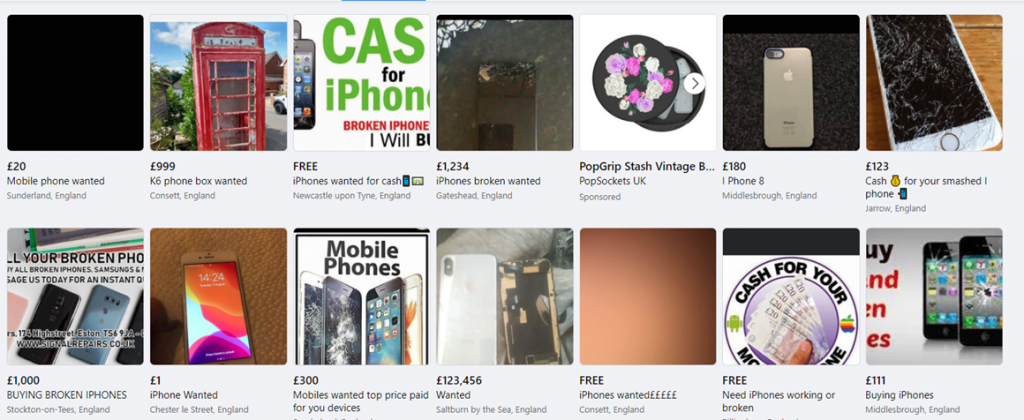 If you see someone that seems to be on the hunt for the phone you're selling, send them a private message. You can even join a Facebook specialist selling group. This usually means looking for a group in your local area like "London selling" and asking to join the group.
Remember, you still need to do your due diligence with these groups. The people who are permitted to join might not need to jump through many hoops to prove they're reliable.
Be the Kind of Seller You'd Want to Buy From
Facebook Marketplace is an excellent place to sell unwanted items, from phones to furniture – if you know how to use it properly. On the one hand, you get the benefit of being able to find a local person who's willing to buy your phone for your requested price. On the other hand, there's always a risk that you could end up interacting with a less scrupulous individual.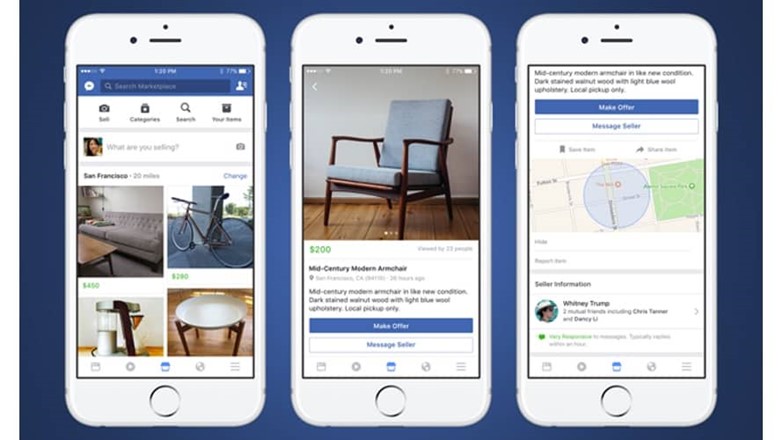 With any kind of online marketplace, whether it's Facebook, Amazon, or eBay, there are no guarantees. That's why many people prefer to sell their old devices to professional companies – just in case.
If you do decide to take the marketplace route, then the best thing you can do is make sure that you're not contributing to the problem. Be the kind of seller that you'd want to work with if you're buying something.
Imagine that you're taking on a temporary role as a salesperson and offer excellent customer service. You'll get better interactions with buyers this way, and you'll ensure that you're more likely to get good reviews on your sales page if you decide to sell items again in the future.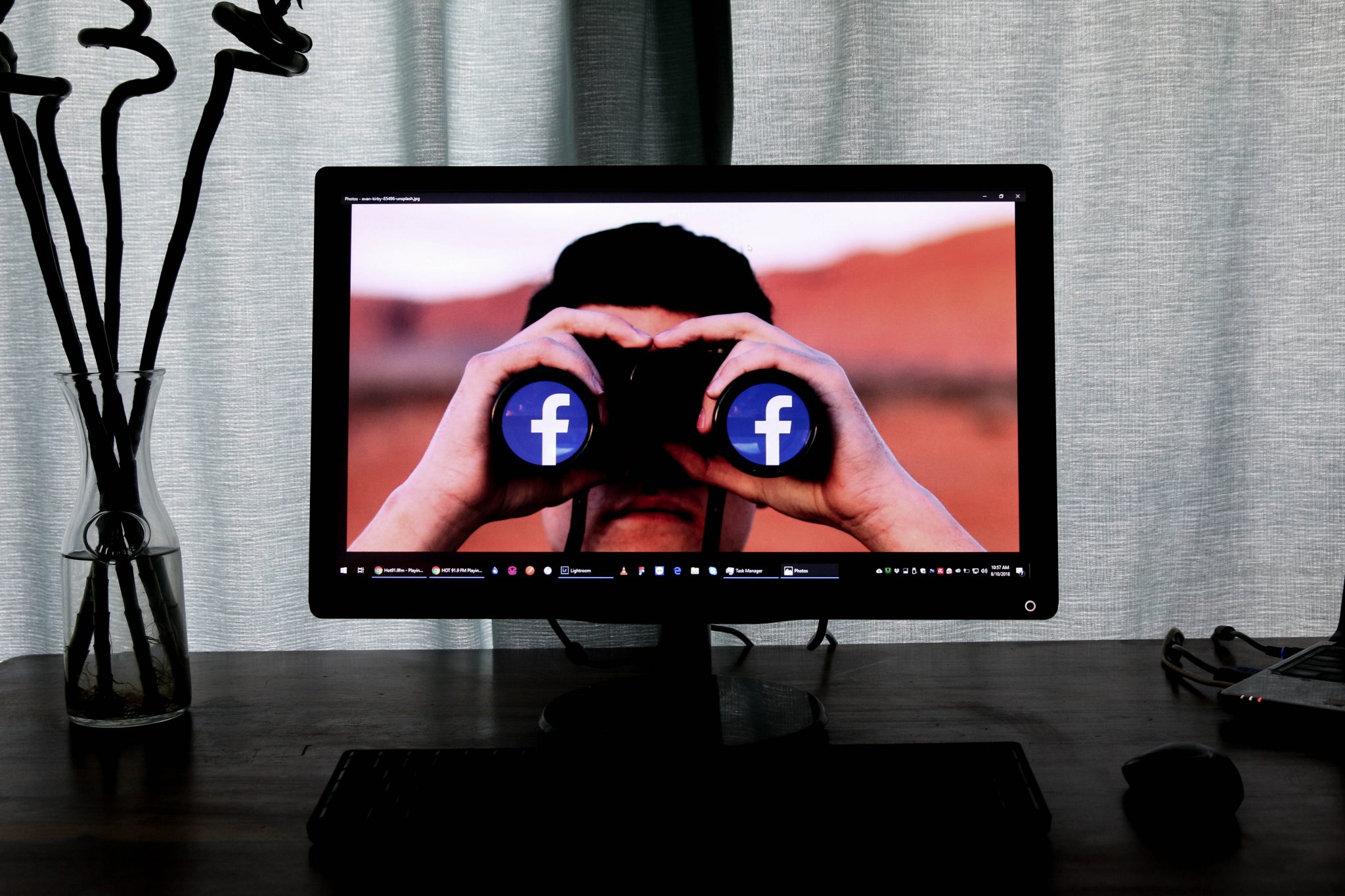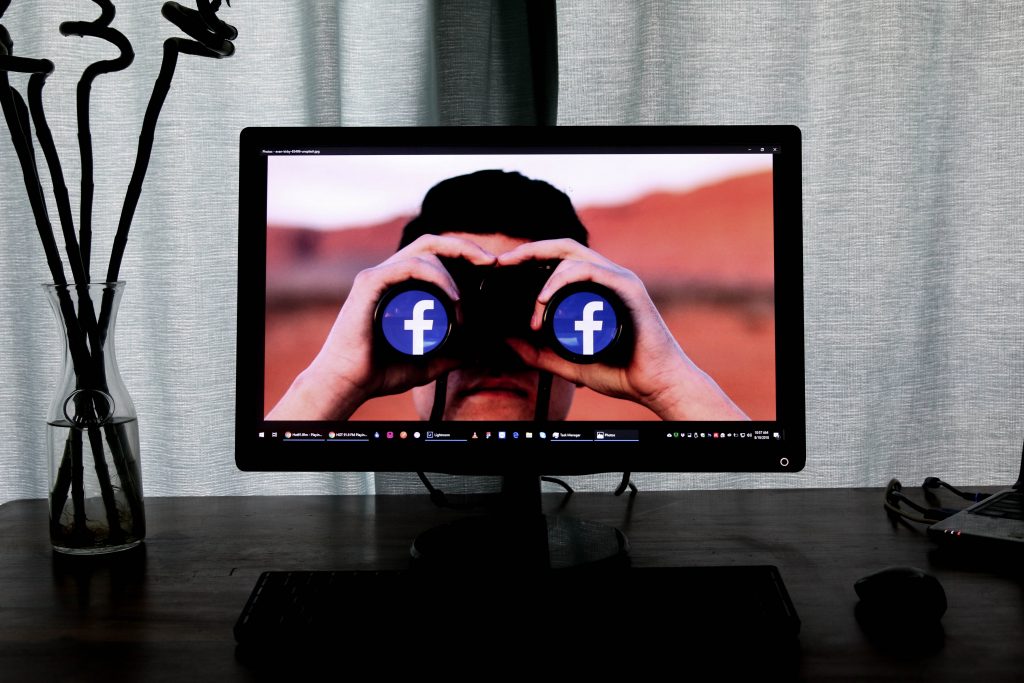 Remember to be patient with your buyers too. Just because someone messages you and wants to buy your phone doesn't mean they can necessarily get to your pick-up point in the next ten minutes. You may need to give them at least 24 hours to complete the transaction.
Giving people plenty of time to pick up their item is common courtesy in online marketplaces. However, it does mean that you may encounter a few time wasters when you're trying to get some cash from your old phone fast.
Is Selling on Facebook Marketplace a Good Idea?
Thousands of people sell on Facebook marketplace on a daily basis.
The Facebook selling solution is a quick and easy way for people to get rid of the items they no longer want and make a profit. You get the benefit of convenience – which is great when you're in a hurry to sell something, and you can reach out to people in your local area. You can even have your customer pick up their new item so there's no postage to worry about.
However, there are downsides to Facebook Marketplace too. You don't know for certain that your customer is going to follow through with the transaction, which means you could waste a lot of time with people who aren't serious. There's also a risk that you could lose cash because your customers try to scam you by using unscrupulous methods of purchasing.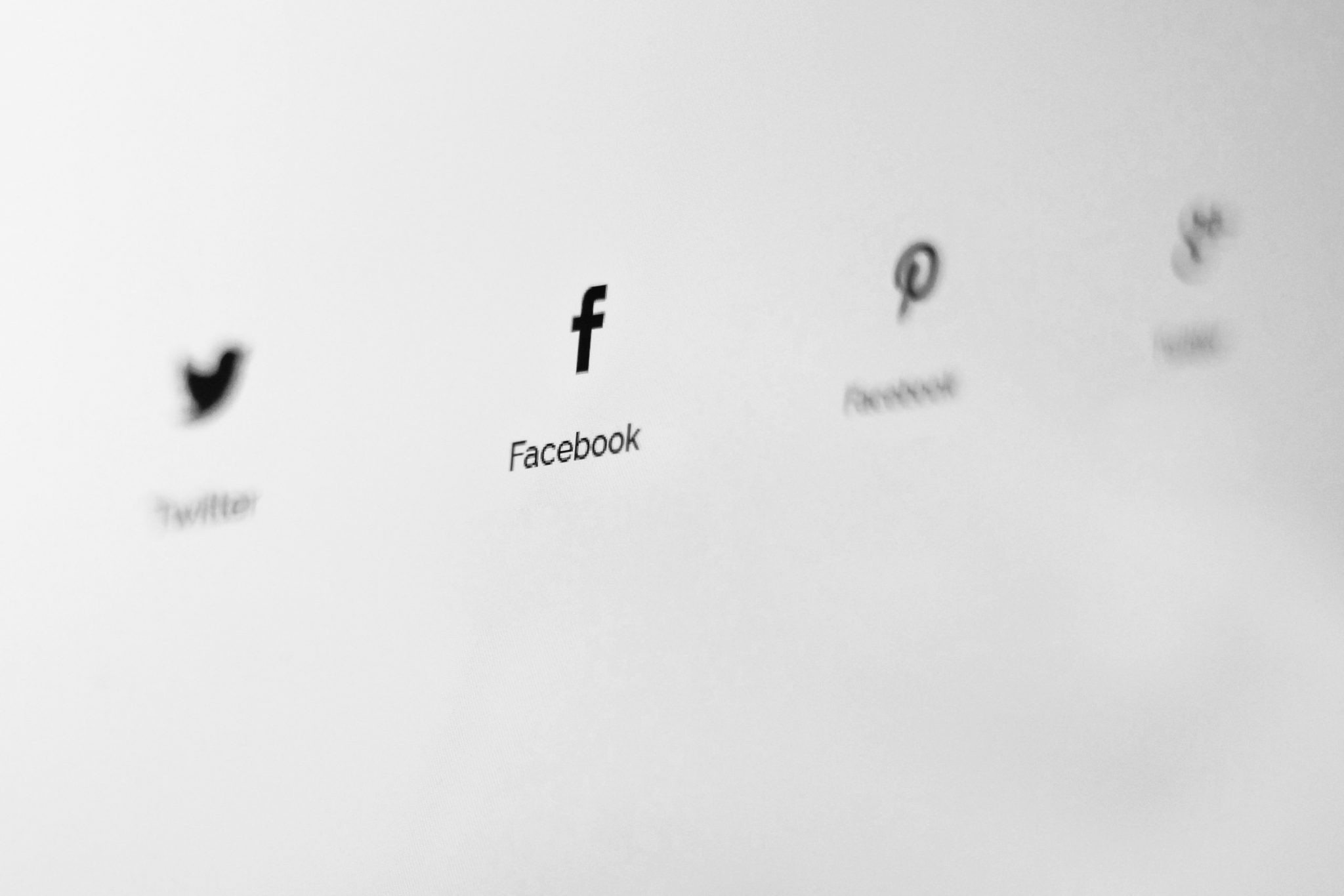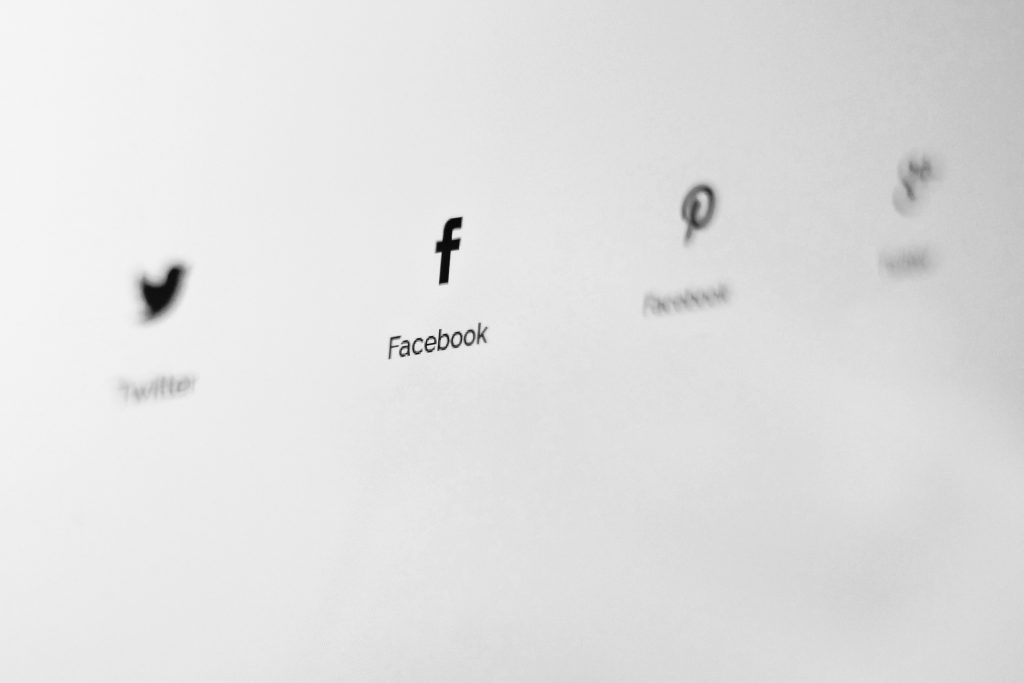 With Facebook marketplace, there's no protection if something goes wrong with your sale – it's up to you to do your due diligence and protect yourself. If you're no sure this is the right move for you, it might be a good idea to comparison shop and see what price you can get for your device from other companies instead. There are tons of alternatives out there that may offer you a more convenient and safe way to sell your old devices.
Facebook Marketplace Selling FAQ
Still got questions about Facebook marketplace? It can be a little difficult to figure out what's going on at first – particularly if you've never sold on a marketplace before. Here are some common questions and their answers to help you out.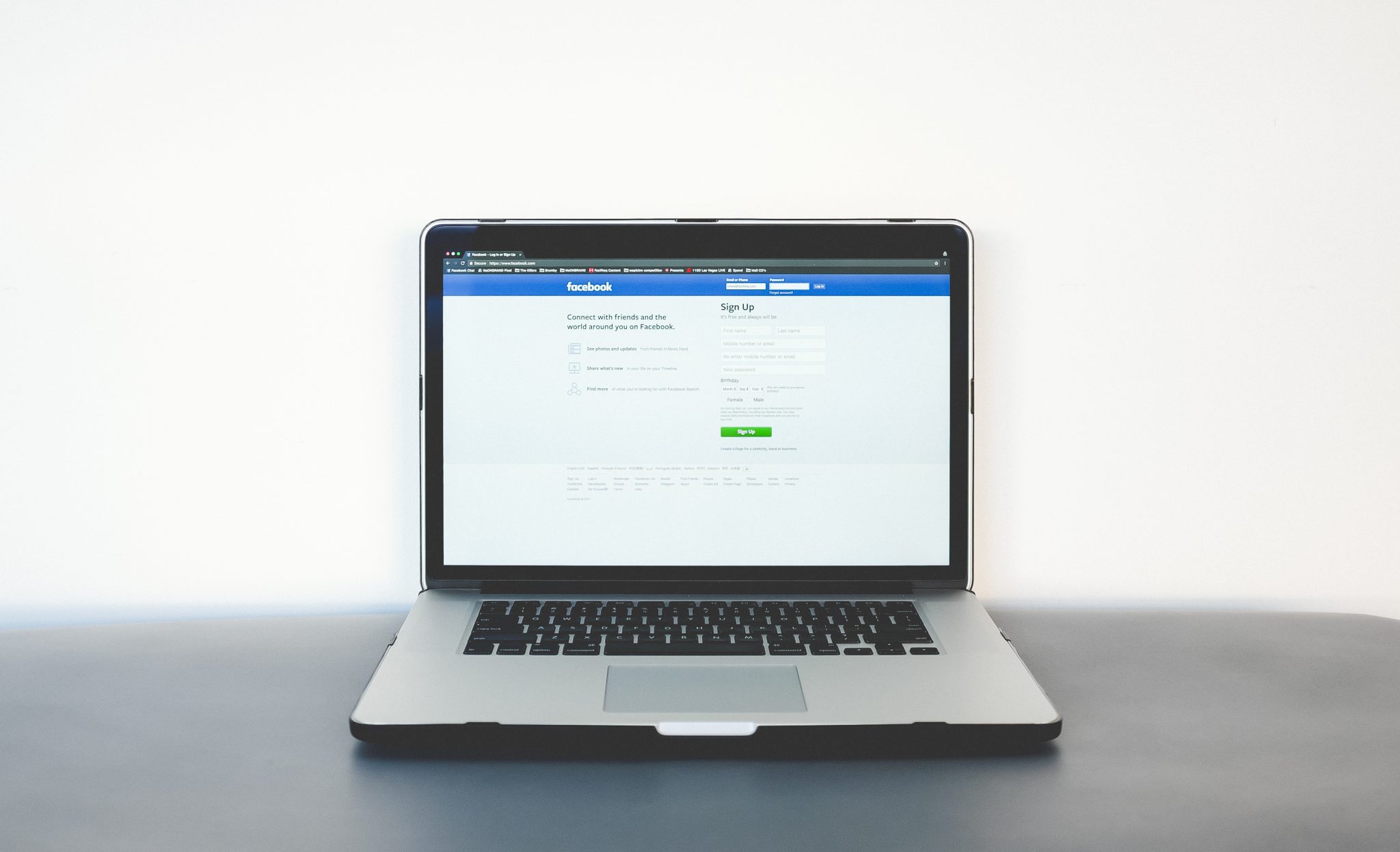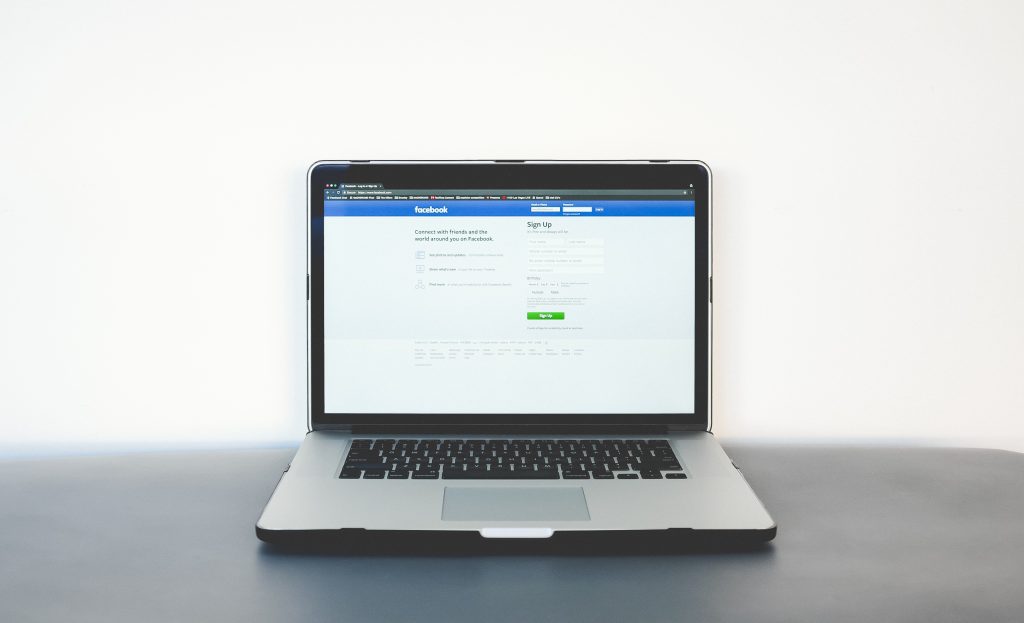 Q: How do you get paid on Facebook marketplace?
A: When you sell a phone on Facebook Marketplace, you're responsible for handling the transactions. You don't pay a fee to get your money like you would with eBay. Instead, you need to arrange for your buyer to give you the payment that you earned. Facebook suggests using cash or PayPal, but you can try a variety of payment methods. Whatever you do, make sure you're safe with your transactions.
Q: How do I make a marketplace private?
A: If you know who you want to sell your item to, you can make your Facebook marketplace private. To do this, go into your Settings in the Contact and Access preferences section on your ad. Make sure you check the option to only allow registered users to see your user-profiles and listings.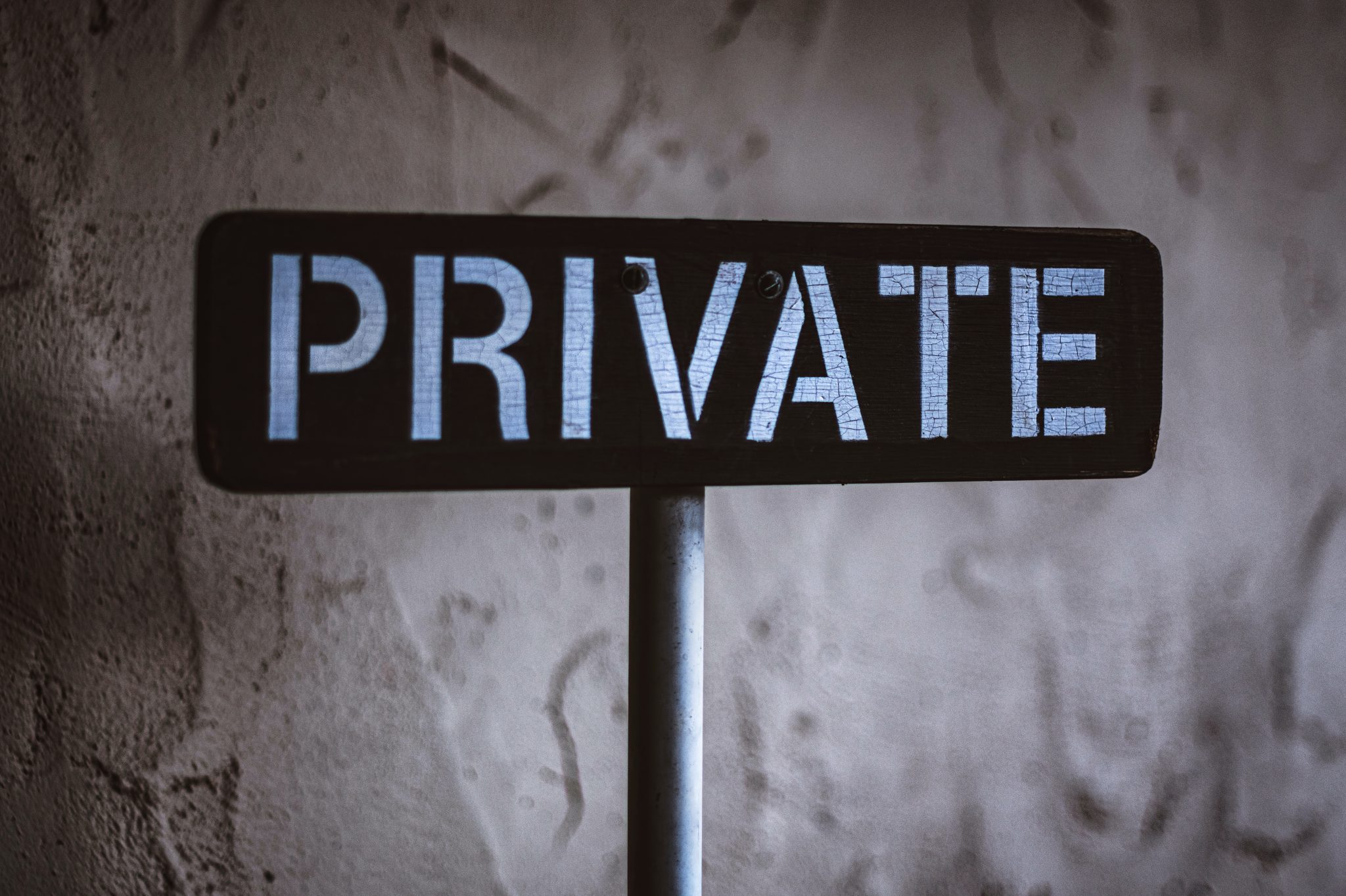 Q: Is it safe to sell items on Facebook marketplace?
A: There are risks to selling items on any marketplace. You never know whether your customer or buyer is going to hand over the money when required, and there are always things like pick-ups and drop-offs to think about too. In general, Facebook marketplace offers a safe selling environment for people from all around the world. However, you will need to use due diligence to protect yourself from any issues.
Q: Are there rules for selling on Facebook marketplace?
A: There are some rules for selling items on Facebook that help to keep the experience safe for everyone. For instance, there are certain items you won't be able to sell. For instance, you can't sell something that isn't a physical item. You also won't be able to sell anything illegal, like drugs. When selling your phone, you'll need to make sure that your description of the item matches the image. You also need to ensure that you're careful about offering an honest description.
Q: Can you see who viewed your marketplace?
A: If you're wondering who might have looked at your phone ad until now, you can click on the Selling page to see how many people have viewed your listing. You'll also be able to read messages received from possible buyers here. We recommend keeping your communications on Facebook, to keep things as secure as possible.
Q: Is selling on Facebook marketplace free?
A: Unlike some other marketplace options, Facebook is free to use. The classified ads service is free to use, and you can access the service either via your web browser, or your smartphone if you have the Facebook app. There aren't any transaction fees to worry about either, since you're handling the payments yourself.
Q: How long does marketplace approval take?
A: You will need to wait for Facebook to approve your listing on marketplace before you can start looking for buyers. You don't necessarily need a license to sell but remember that Facebook is just an advertising medium. If you need a license to sell whatever you're advertising, consider this before creating your ad. Approval for your ad takes anywhere between five minutes and two days depending on how much there is to approve.