Wondering how to sync contacts from iPhone to Mac computers?
You're not alone. Our contacts are some of the most valuable details we have on our phone. They're a convenient way to organize the list of people you want to communicate with. Plus, your iPhone address book might include more details than just a person's phone number.
You can also add details about a person's address, email information, and more here.
So what happens when you decide to sell your old iPhone, but you want to keep hold of your contacts for your next device? The last thing you want is to have to copy each number and email address onto a piece of paper by hand, then add them all to your phone too!
Today, we're going to show you how to sync contacts from iPhone to Mac computers quickly and easily. We'll be covering a range of options, so you're sure to find a strategy that's suitable for you.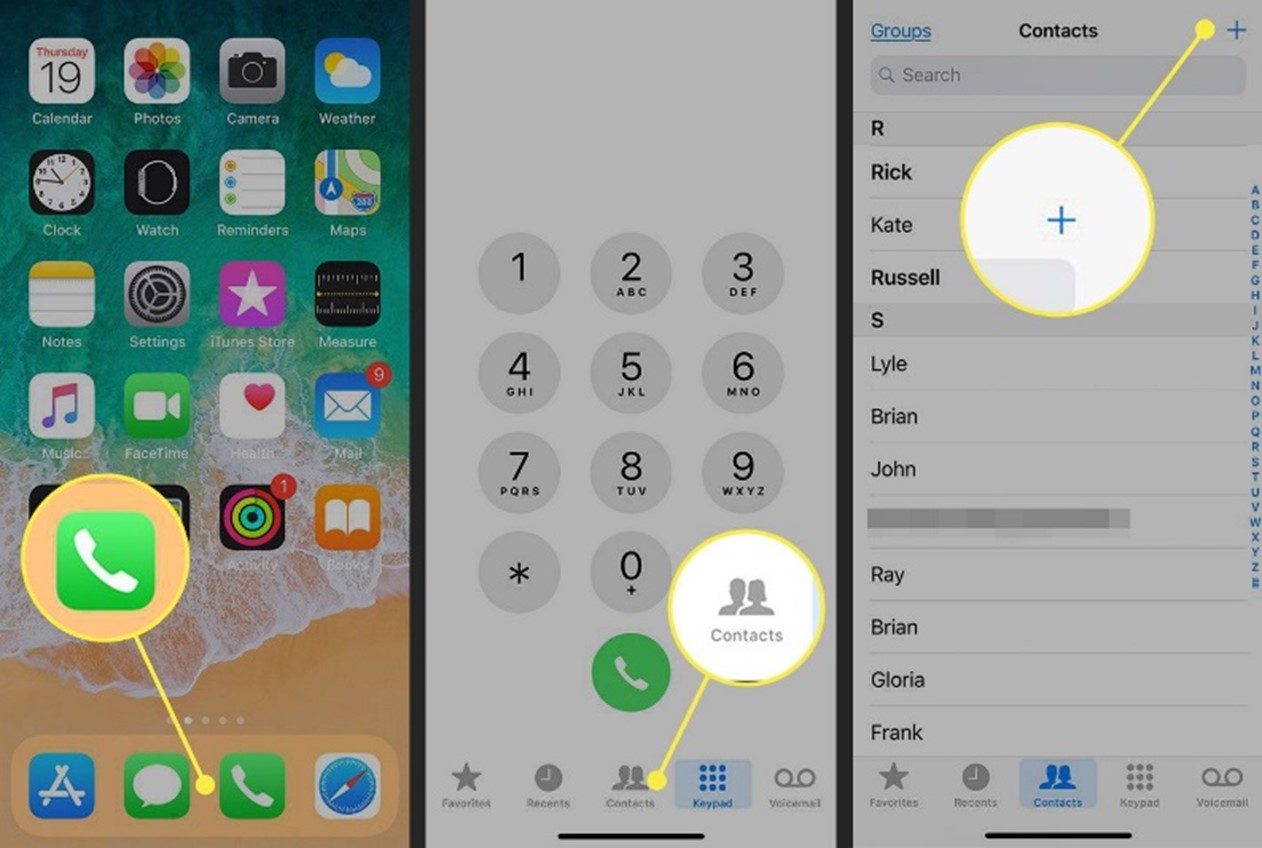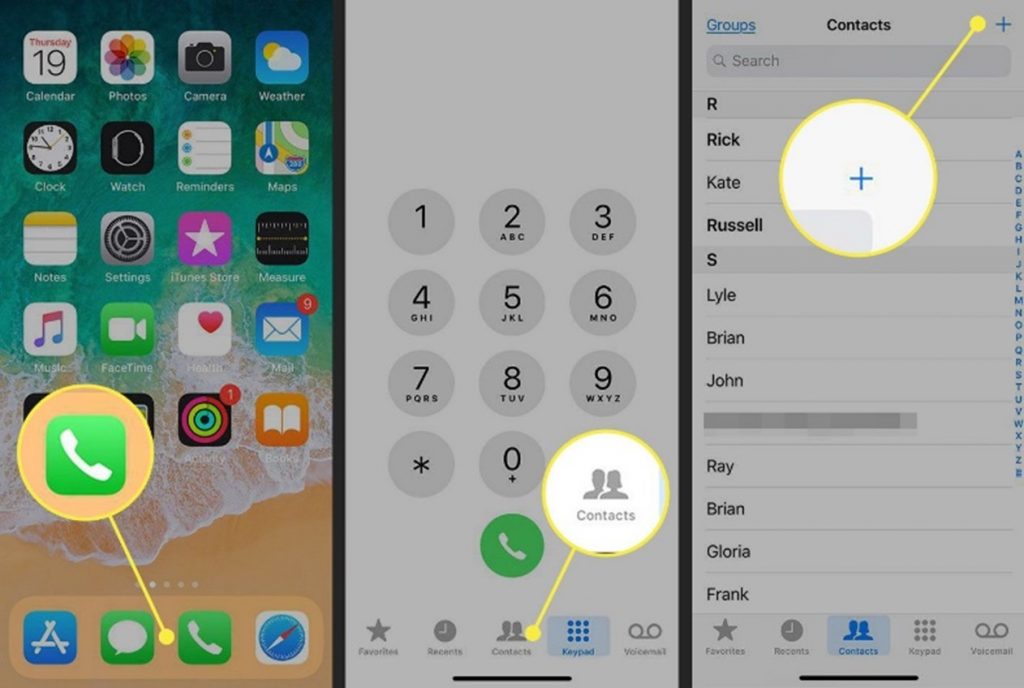 How to Sync Contacts from iPhone to Mac using iCloud
So you need to sync contacts from iPhone to Mac?
Let's start with one of the simplest options. If you have an iCloud account, you can send your contacts from your smartphone to your Mac wirelessly, with very little effort. The great thing about choosing to sync contacts between iPhone and Mac devices using iCloud is how intelligent the system is. The iCloud solution will check to ensure that all of your data is correct.
Even better? If you continue to use your iPhone for a while and use your Mac system as a backup for your contacts information, iCloud is the perfect choice. The cloud will automatically continue to update your address book as you go.
That means you don't have to re-sync everything when you edit an existing contact or add a new one. Your address book stays accurate for as long as you have your iCloud account.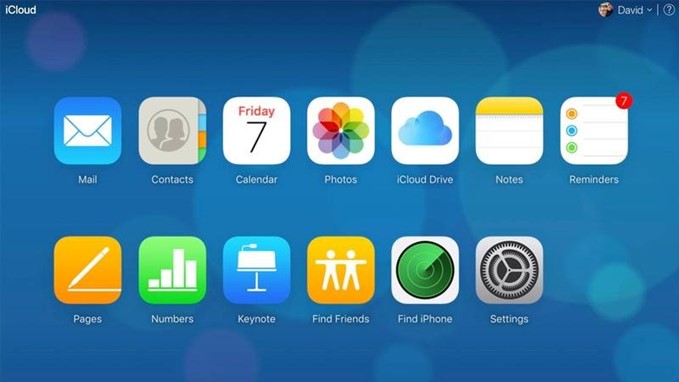 So, how do you sync contacts from iPhone to Mac iCloud systems? Start by setting up iCloud Contacts. This is the service on your iPhone that automatically stores information on separate Mac devices to the same iCloud environment. Turning off iCloud Contacts will stop your device from automatically syncing.
In your iPhone, or iPad, go to your Settings then click on your name, followed by iCloud.
In the iCloud settings, you can switch the toggle on or off for all the things you want to save to the cloud. This includes your contacts, calendars, Reminders, Notes, and so on. Toggle Contacts on. Apple will ask you if you want to merge your accounts or cancel, so click Merge.
When this happens, all of your information stored in the Contacts section of your iPhone will automatically upload to iCloud.
Sync contacts from iPhone to Mac: Forcing a Sync
If you've recently updated some details in your Contacts or address book with your iPhone, and you want to make sure your Mac is up to date, then you can try force syncing instead. To begin with, open the Contacts app on your iPhone, and scroll to the top of the screen.
Pull down on the top of the screen until you get the activity gear icon to show up, and the system refreshes. After you try that, if your contacts don't sync, you can force syncing by logging out of iCloud and back in again. Just go to Settings > Name > Sign Out and restart the device.
When your phone turns itself back on, go into Settings > Passwords & Accounts > Add Account > iCloud and sign in again.
Tidying up Your Contacts on Mac
Now head over to your Mac computer and click on the Apple menu at the top of the screen. Click on system preferences then choose your Apple ID to find the iCloud tab. Once again, you can click Contacts here to automatically merge your contacts from your iPhone, into your Mac iCloud library.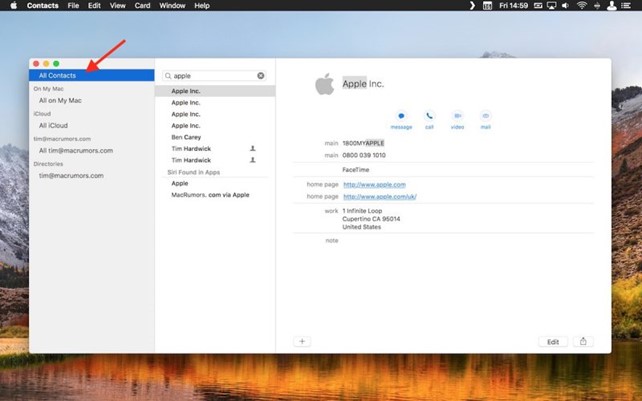 You can edit your Contact information once the contacts are merged if you need to.
If you don't have a Mac computer, you can still find your saved contacts from iCloud on a Windows PC. Just visit the iCloud.com website, or check out the iCloud for Windows app. You'll still be able to automatically sync contact information here.
One point to note, when you use iCloud to sync contacts from iPhone to Mac, the contacts from your phone will generally get mixed with your contacts on your Mac. You may already have contacts saved here from things like Messenger and FaceTime. To ensure that your contact list remains organized, go to the Contacts tab on your Mac then select iCloud Contacts in the sidebar.
Here, you can delete, add, and edit contacts as needed. The information will sync across your other Apple devices at the same time.
How to Sync Contacts from iPhone to Mac: Export Contacts from iCloud
What if you want to export information from the cloud so you can use it later? It's always a good idea to have a backup of any valuable information, and having a couple of back-ups is even better.
Exporting your contact information means that even if you can't access your iCloud account, or your smartphone is suddenly glitching out, you can still find important contact information. As valuable as Apple's ecosystem is, it's nice to ensure that you're not fully reliant on Apple for protecting your data.
To export your contacts from Mac, go to your Mac and find the Contacts tab using the method we've outlined above. Under the File option in the menu at the top of the screen, scroll down to Export.
At this point, click on the Export vCard so you can choose where you want to export your information. For instance, you can import your vCard into Outlook, Gmail, and other contact management services that you use regularly.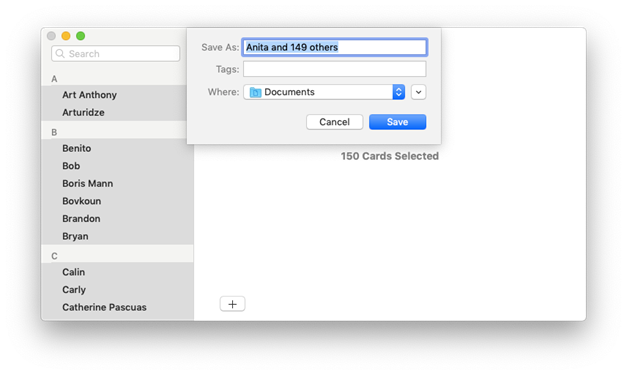 How to Sync Contacts from iCloud to Mac Using Third-Party Tools to Sync Contacts
If you're keen to find out how to sync contacts from iPhone to Mac not using iCloud, then there are some options available. Notably, iCloud is the simplest and often most reliable choice for many users. However, it can be expensive to store a lot of information in iCloud.
If you prefer to use another service, there are plenty of alternative services out there, like iMazing, which allows you to download your iPhone and iPad data for free. There's also products like AnyTrans to consider, which is widely regarded as a professional backup manager.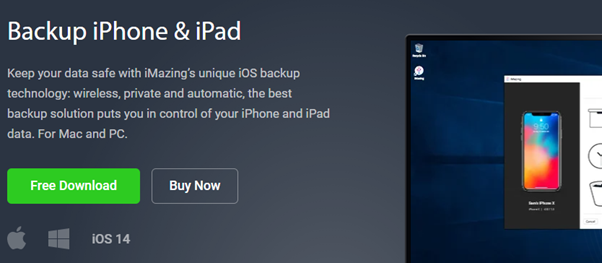 Most Apple users won't need to look beyond iCloud for the right backup solution. However, alternative options can come in handy if you want to back up things that your iCloud system doesn't save automatically, like messages on specific apps.
Third-party apps are also a good choice if you're going to be doing a major content migration, such as when you get a new iPhone and you want to move all of your information at once. There's a backup service included in some of these apps that also allows you to choose the categories of information you'd like to consistently back up and protect.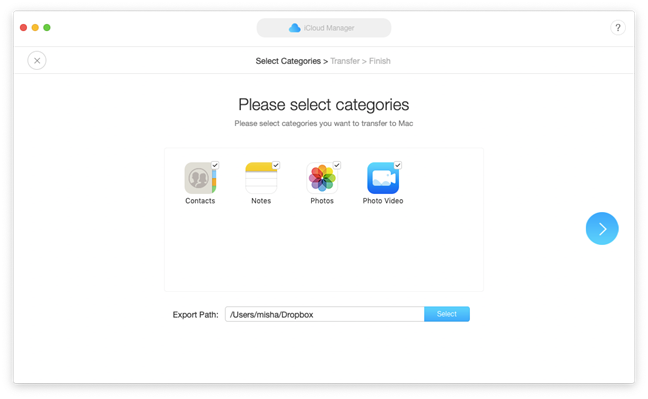 Why Aren't Your iPhone Contacts Syncing to Mac?
Still struggling with how to sync contacts from iPhone to Mac?
While the iCloud is an excellent solution for people wondering how to sync contacts from iPhone to Mac, it won't always be the number one choice because it can have some issues. There's a risk with any software that something will go wrong at some point. It's best to keep a close eye on your automatic syncing for this reason – just in case there's an issue.
If you run into issues with syncing your contacts through iCloud, start by making sure that iCloud Contacts, Calendars, and Reminder information is available right now through Apple. If Apple's iCloud service has an outage, you might just have to wait a while.
You can check the system status of the Apple service here.

If everything is working as it should be on Apple's end, then:
Check for updates to your Mac or iPhone: The guides assume that you're using the latest technology.
See if the time and date settings on your iPhone or Mac are correct. Issues with your date and time settings can often throw off the syncing process.
Make sure you're signed into the right iCloud account with your Apple ID. It's easy to forget about this when you're logging into someone else's Mac.
Make sure your iCloud account is running. Go into the Settings > your name > iCloud to check your Apple ID on your iPhone. You can check everything is working on your Mac by going to the Apple Menu > System Preferences > Apple ID> iCloud.
Check your internet connection: You need to be connected to the internet on both your iPhone and your Mac to access the iCloud system. If your phone isn't connecting correctly, try switching from mobile data to Wi-Fi. You can also turn airplane mode on and off.
Go to your Apple ID account page on a Safari browser through your Mac computer. See whether you can connect to access port 443. This is the port your computer needs to run properly. If the website doesn't load, you'll need to speak to your service provider.
What if Your Contacts Still Aren't Syncing?
If you've tried all the suggestions above and you're still not able to sync your contacts from your iPhone to your Mac, there could be a problem with your iCloud account, or another unexpected issue.
Someone may have breached your iCloud account if you logged into it on a public computer. That's why Apple recommends setting up two-factor authentication and using strong passwords to protect yourself. You can also have trouble syncing your contacts if you go over your data bandwidth limits with your internet service provider or mobile company.
If you go over your data limits, then your phone won't be able to send your information to the cloud to update your contacts. Once you have updated your data allowance, your iCloud system should automatically begin updating again.
If you're struggling with iCloud as your primary method to sync content from your iPhone to your Mac, then the best option might be to use an alternative route.
How to Sync contacts from iPhone to Mac without iCloud
If you aren't comfortable with iCloud and you don't want to use a third party app like the ones we mentioned above, there are still other options for syncing your contacts.
The only thing to keep in mind if you aren't using iCloud is that there's no app there to sync your information for you automatically. That means that when you make a change to the contacts on your iPhone, you'll need to update the file on your Mac too.
Manually syncing your contacts can be a bit of a pain, but it's a good choice for people who want to stay out of the iCloud ecosystem – at least for now.
How to Sync Contacts from iPhone to Mac with cable USB
This is probably the most well-known method of syncing your contacts from an iPhone to a Mac computer. You don't need a wireless connection or Bluetooth to do this. Instead, you can just use a USB cable, and iTunes.
Start by making sure that you have iTunes installed on your Mac, so you can access and edit your contacts. Next, turn off iCloud syncing on your iPhone. This will make the process a little simpler. If you don't have iTunes, you can consider using EaseUS MobiMover or a similar app.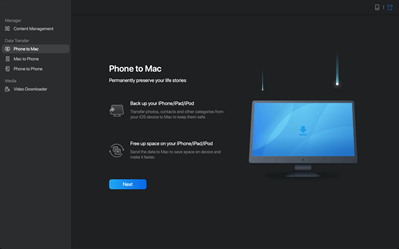 Connect your iPhone to your Mac using your USB cable.
Open the iTunes software on your Mac (or your third party program). Click on the iPhone icon in the top corner of the screen on your Mac and click on Info. Then, check the box next to Sync Contacts. You can simply press the "Apply" button to start syncing.
How to sync contacts from iPhone to Mac via Bluetooth
If you're keen to learn how to sync contacts from iPhone to Mac wirelessly, but iCloud isn't your thing, AirDrop may be the best option. Notably, AirDrop can be a little exhausting if you have a lot of different contacts to sync, as you can only share contacts one at a time.
If you're going to be syncing your entire address book, we recommend a different method.
Start by turning the Bluetooth on your iPhone on, and turning the Bluetooth on for your Mac system. You can find Bluetooth in your phone in Settings > Bluetooth. On your Mac, you should find it in the Apple Menu, under System Preferences.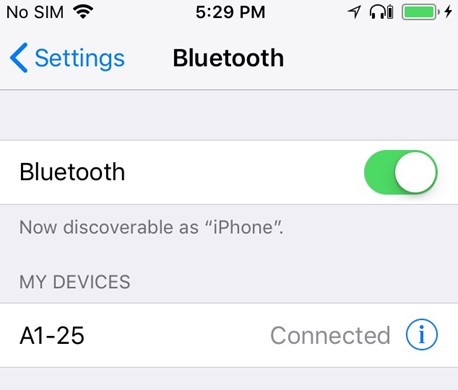 Next, ensure that AirDrop is turned on for your iPhone. To do this, go to your Control Center by swiping down from the top right of your iPhone. Tap on AirDrop and switch your discovery options to "Everyone". This will ensure that your Mac can find your smartphone.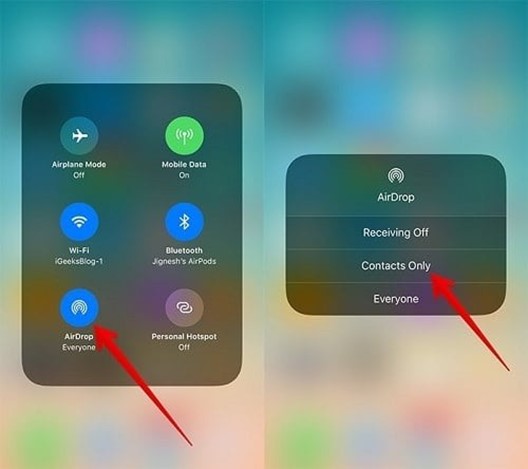 Head over to your Mac system and go into the Finder, then Go to find Airdrop. You should also change your discoverability here to "Everyone", so your iPhone can find your Mac.
In your iPhone, click on your Contacts and choose the contact you want to share. You can then press the Share Contact option, and your iPhone will automatically give you a menu of how you can share, through things like AirDrop, Gmail, Messages, and so on.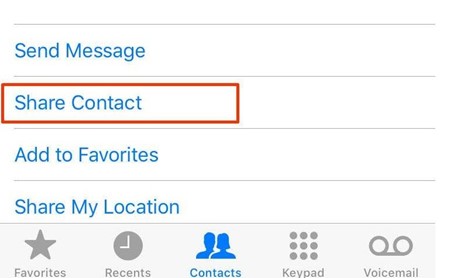 Click on Airdrop and authorize the phone to share the contact. Go to your Mac and also authorize Airdrop when a notification appears there. The contact will store in the "download" folder of your Mac system.
How to manually backup contacts on your Mac
Sometimes, even if you do have the iCloud system set up to sync contacts from iPhone to Mac, your sync might not work the way it should. If that's the case, it's worth learning how to sync contacts from iPhone to Mac manually.
If, for any reason, all of your contacts don't sync to your computer the way they should, then you can alter your records by launching the Mac Contacts app.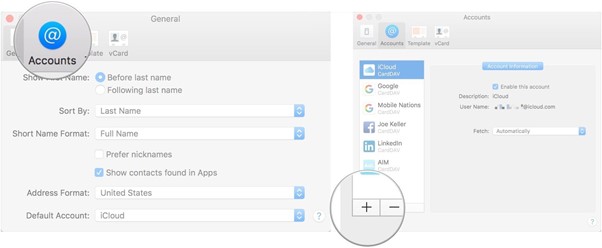 Click on the All Contacts option, just press CMD+A. You can then drag all of your contacts onto your desktop, where you can sort through the ones that you want to keep and remove.
You can also simply export your contacts using the guidelines mentioned above, then move your exported file to a Dropbox, Google Drive, or somewhere else where it can stay safe.
Syncing your iPhone and Mac
Learning how to sync contacts from iPhone to Mac is great if you're planning on selling your old iPhone at any point. It's also a great way to backup important details from your phone so that you never have to ask all your contacts for their details again if you accidentally lose your device.
Remember, after you've done that initial sync, keep updating your records periodically, so you don't lose any of your most recent data.