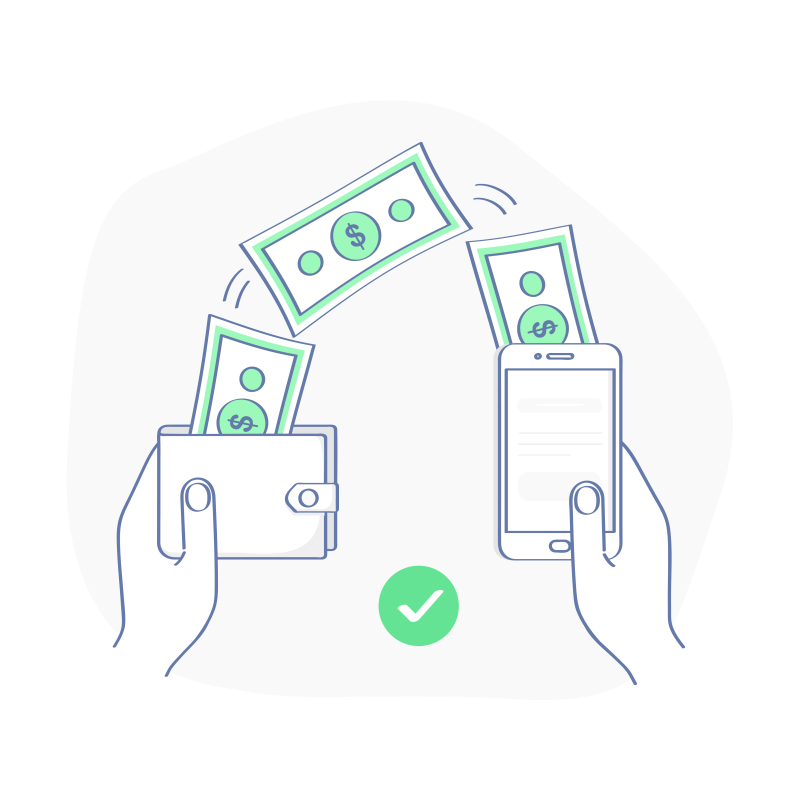 How do you make a new phone cheaper?
Trade-in or sell your old device – that's how!
Apple recently launched its brand-new iPhone 11 lineup on the 10th of September 2019. For fans of the iPhone, that means that you've got a new reason to start searching for some extra cash asap!
Although the latest Apple phone is set to be a little cheaper than its predecessor, the iPhone 11, Pro, and Pro Max will still cost you hundreds of dollars.
If you want the latest model, you'll need to choose an Apple Trade-in option. Canada has plenty of ways to recycle and upcycle your old phone.
Values here are recorded as of the date of this post. With most of these trade-in providers, you can send in most Apple products like your iPad and MacBook but we will compare iPhone prices.
Here's our round-up of the best in-store trade-in options for Canadians offering the highest value.
Can't Find a Local Store? No Problem
The options we're about to cover below all involve taking your iPhone or Apple product to a local store. If you don't have a local option for trade-in, or you'd rather avoid the hassle of tracking down a physical location, you can always take the digital route.
GizmoGrind's Apple trade in CA which is our Canadian site offers a quick and easy way to sell your old iPhone for cash. That means you're not limited in what you can spend your earnings on.
Value: For an iPhone XR in "Flawless" condition, you get $523 via Interac transfer. If your device has some signs of use, call your device condition "Good" and you'll still get $441.  We'll also take broken devices. There's no waiting for your phone to sell like you would if you were placing it on eBay or Kijiji. What's more, you don't have to physically visit any stores or restrict yourself to store credit.
Cash or Credit: gizmogrind gives you cash for your old and unwanted devices; which you can use towards anything you want – whether it's a new iPhone or a completely different device. Then simply order your shiny new device online through the Apple online store to avoid lineups.
1.    Visit the Apple Store for Apple Products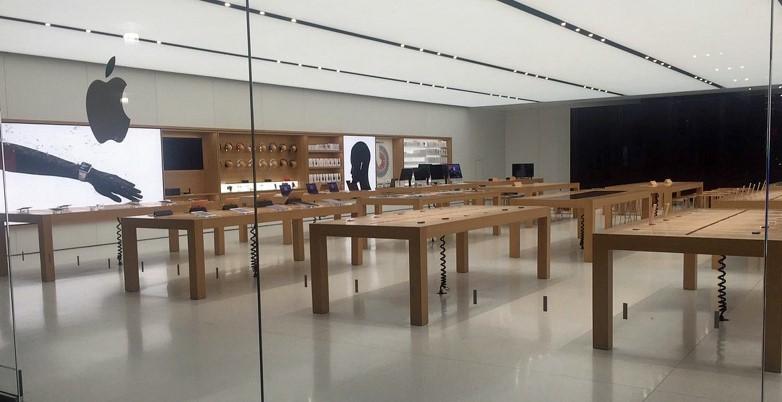 Are you going to be lining up for the latest iPhone this year? Then you might as well look at your options for trading in with Apple too!
Come with your old device in hand. Remember to create a backup on iCloud or iTunes and be prepared to say goodbye 🙁
As part of the keynote for the new iPhone 11, Apple was keen to draw attention to its growing focus on sustainability and environmental friendliness. Somehow the wizards at Apple figure out how to manufacture the new iPad and Apple Watch from 100% recycled aluminum.
A feel-good moment and another reason to recommend them. Hats off to Tim.
However, trading in your device will have a greater positive impact on our blue planet as experts believe reuse makes better use of scarce resources.
Value: The new iPhone set to be sold at $699 will be available for as little as $399 per month when you hand over the right eligible devices. Even the iPhone Pro's $999 price tag drops to $599 with the trade-in project. On the Apple website, you can find an exact trade-in value for all of your Apple devices. For instance, the iPhone XR is worth $440, and the iPhone X is worth $490.
Cash or Credit: Apple only offers an in-store credit for iPhone trades in Canada, which means you can only switch your old phone for something new from the apple store. You can also get your trade-in as credit for the App store.
2.    Check out Best Buy
Who doesn't love a trip to Best Buy?
Best Buy is a good bet for Canadians to trade in their Apple products since most of us live near one of their many locations.
Find out what they'll pay for your device by visiting a store, choosing your product category, model, and condition. Once you've completed the questionnaire, you'll get an estimated value for your items.
If you go with Best Buy, you will only get a gift card for your item to use at Best Buy.
Value: One important thing to note is that you'll need to bring any accessories or manuals in with your phone, or risk getting a lower price. The highest trade-in price for a good-quality iPhone XR 64GB at Best Buy is currently $500.00.
Cash or Credit: Best Buy only offers gift cards in return for your Apple phones, which means that you will be limited in what you can spend your money on.
3.    Try Your Phone Carrier
Alright, so we're typically critical of Canadian Carriers – but they do have somewhat decent trade-in prices. Albeit lower on this list.
Canadian carriers are willing to accept the older version of your phone towards a new model. Carriers like Koodo, Bell, Rogers, Freedom Mobile, TELUS, Virgin, and Bell all have trade-in programs to offer.
While most carriers will offer online valuations, the actual trade-in happens in-store, which means that you're stuck trying to find a physical location to bring your phone in. However, if you love your current carrier, then this may be a good option.
Value: For an iPhone XR (64GB) the available trade-in value is usually $400 for most of the carriers that we could find pricing for, including Virgin, TELUS, Bell, Rogers, and Freedom Mobile.
Cash or Credit: All carriers will only offer in-store credit. That means that you won't be able to spend your money wherever you like. You'll also be stuck using the same carrier – even if you're not happy with your plan.
4.    Consider The Source

Still not sure you've found the right trade-in option? Don't panic, there are more options to consider…
The Source is another choice for iPhone trade-in. Canada only has a handful of The Source stores available, however, so it's worth making sure that there's a store near you before getting too excited about the kind of value you may get.
One other point worth noting is that the Source doesn't seem to offer a lot of information about your trade-in value before you visit a them onsite, so it's hard to know whether you're going to get the best deal from this provider.
Value: The Source claims to offer the best prices on your trade-ins, but take that with a grain of salt. On average, you can earn up to $450 on a trade-in, which is less than you'd get from gizmogrind and BestBuy for an iPhone XR.
Cash or Credit: The Source only provides trade-in payouts in the form of gift cards. Your gift card can be used in-store towards laptops, headphones, tablets, and other devices.
5.    Take a Trip to Fonelab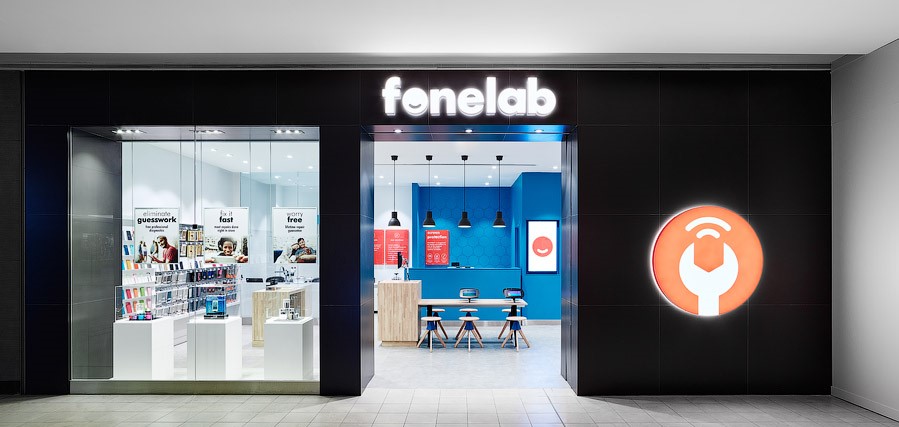 Canada has a total of 7 Fonelab stores you can visit, including one in Waterloo, Kitchener, and Toronto to get a free valuation of your phone and find out how much you can earn towards a new purchase.
Since there aren't a huge number of places to visit in Canada if you want to trade-in your iPhone with Fonelab, they offer some guidance on their website too.
If your phone is in good condition with no issues (or broken back or screen) then you should be able to get a pretty good price from Fonelab – although they're not the best on the market.
Value: A high-quality condition version of the iPhone XR (64GB) is worth $440 from Fonelab. That's a little less than you'd get from others on this list.
Cash or Credit: Fonelab is one of the few options for Canadian residents that will pay cash. You get money on the spot when you bring your device into a Fonelab location. Unfortunately, there's no shipping option so you will need to find a brick-and-mortar store.
6.    Explore WirelessWave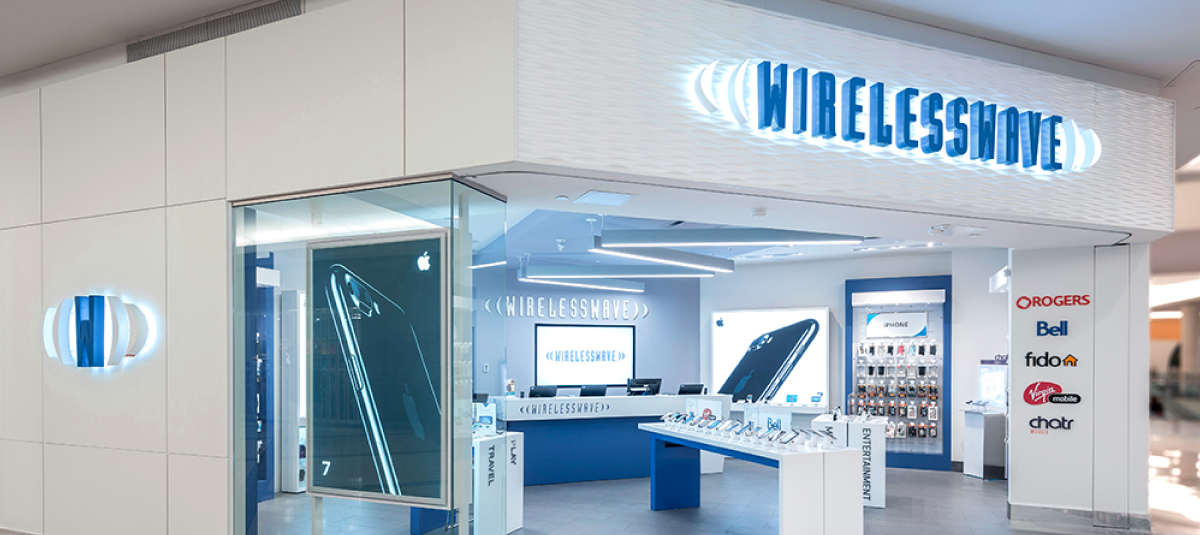 WirelessWave is another go-to destination for customers in search of an easy trade-in option in Canada. They provide plenty of guidance and support from their in-store experts if you're not sure what your device is worth.
What's more, you can even get help choosing the best new tablet or phone to spend your trade-in credit on.
When you trade an iPhone at Wireless Wave, you get a credit note for the value of the phone, which can apply to any item in-store. The full amount needs to be used at the same time, or you'll forfeit the remaining balance – which is a bit annoying.
Value: Unlike a lot of the options on this list, WirelessWave doesn't give you a quote to work with, so it's hard to know how much you're going to earn before you visit a store. Quotes may vary depending on the store.
Good news is unlike a carrier trade-in, WirelessWave sells plans for a number of carriers so you can ditch your current provider for a new one on the spot.
Cash or Credit: You'll only be able to trade your iPhone in for credit, which you need to use (all at once) within the WirelessWave store.
7.    Sell it Yourself
If none of the trade-in options above work for you, consider selling it yourself.
You'll definitely make a little more. You'll need a little more elbow grease and some patience.
For the brave and tech-oriented folk we recommend eBay. Here's our complete step by step guide on how to get the job done right.
When it comes to selling your Apple products yourself, eBay is usually a less risky option than Craigslist and other selling forums. If you've ever shipped out a return before, you'll easily handle the shipping part.
eBay selling fees can be heavy so put aside 10% of your selling price for that.
The more traditional among us may opt to sell on classifieds like Kijiji. Oh yes, we got you covered here also with a complete how-to post for Kijiji
Keep in mind Kijiji and eBay don't guarantee an instant payout and can be time-consuming. Not willing to wait around? Then the list above is your friend!
How to get the Highest Quote
Hold on!
Don't trade your phone in just yet.
Before you use one of the options above to trade-in your old iPhone, it's worth knowing what affects the price you get for your product. For instance, most companies will evaluate the quality of your phone by looking at:
The model: Newer and more popular models generally get the highest trade-in prices.
Current market conditions: Economic conditions, supply and demand, and other factors may affect the price that you get.
The device's condition: You can get money for pretty much any phone – so long as it works – however, you'll get the most cash for something good as new.
Even if your phone isn't in excellent condition, with cracks in the screen or scuffs on the case, you should still be able to bag something. In some cases, it might even be worth repairing small issues like a cracked screen before you sell the item. The price of the repair may be minimal, and it could mean that you get more cash from your buyer.
Before you sell your device, remember to:
Backup all of your important data, including apps, videos, and photos. You can use the Apple iCloud service for those, or a third-party storage service if you prefer.
Turn off "Find my iPhone". You don't want to be able to track your iPhone after you've sold it. Go into the iCloud service and click on "Find my Phone" to toggle the option off.
Wipe your phone: Sign out of any apps, delete all your usernames and passwords, and erase any data from your phone. Go into the Settings app on the iPhone and click on General, and Reset. From there, you can erase all of your content and settings.
Remove the SIM: Don't forget to pop your SIM card out of your iPhone before you trade it in. You're probably going to need that for your new phone!
There you have it, everything you need to know to trade in your iPhone for the most cash. Now go on and make yourself some money!