In 2017, Apple announced the launch of the Series 3 Apple Watch with built-in cellular. This may just be the most underrated moment in Apple's history – with massive implications for the future of the smartphone.
As this technology continues to mature, will Apple Watch replace iPhone? Will the iPhone become obsolete? What's the future of the Apple Watch?
Let's explore how built-in cellular has leveled up the Apple Watch's capabilities. We'll also look at how does the Apple Watch replace iPhone right now, factors that limit the Watch's potential, and consider what we may gain or lose if the iPhone is indeed removed from our lives.
Cellular Connectivity and Apple Watch
Apple has two types of Watches: one is GPS-only, the other has both GPS and cellular.
| | |
| --- | --- |
| GPS-only models | Apple Watch Series 2 and up |
| GPS + Cellular models | Apple Watch Series 3 and up |
The Apple Watch replace iPhone? Cellular connectivity is key in determining how dependent (or independent) the Apple Watch will be.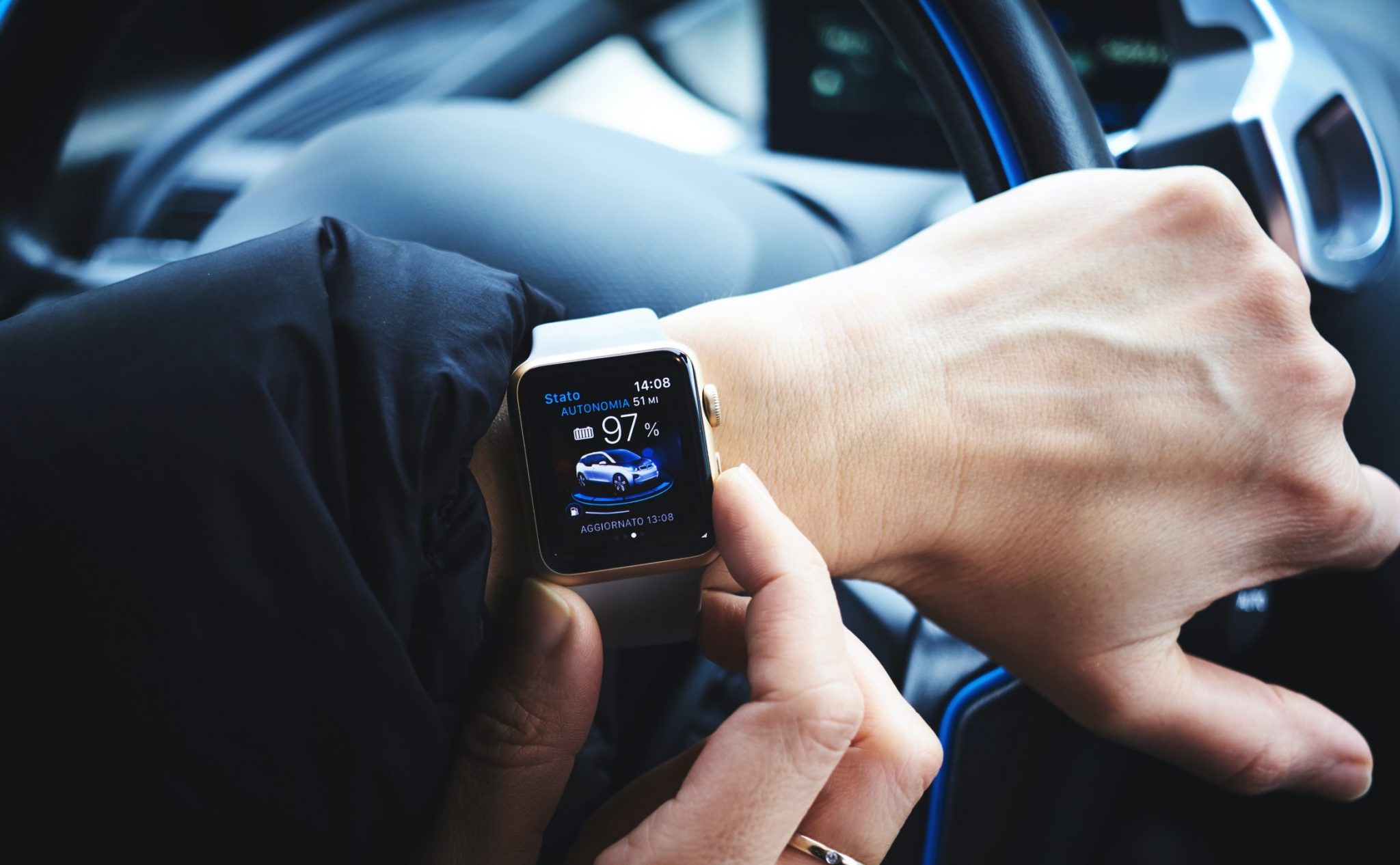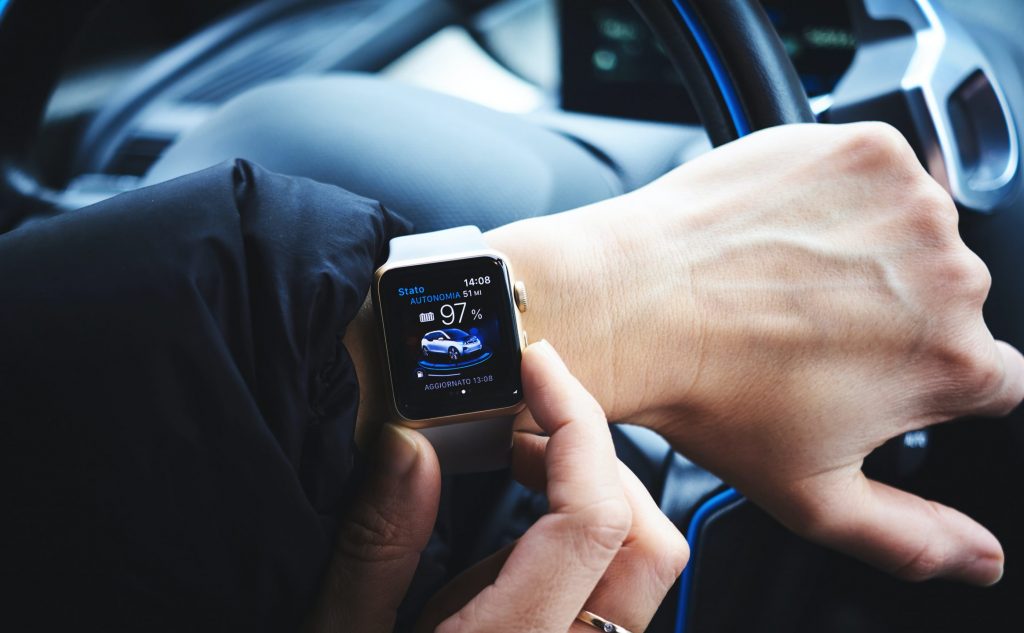 GPS-only Apple Watch
To text, call or receive notifications, the GPS-only Apple Watch must be connected to WiFi or constantly paired with iPhone via Bluetooth.
If the Watch goes beyond iPhone's Bluetooth connection range (10 meters), we will be unable to utilize the Watch's essential, phone-like functions.
Stepping outside with the GPS-only Apple Watch and no phone is not really feasible.
GPS + Cellular Apple Watch
On the other hand, the cellular Apple Watch can be used without the iPhone nearby.
Using the iPhone's existing carrier, the guided process involves adding a mobile network plan on the Watch app. Apple's full list shows the phone carriers that offer mobile plans for the Apple Watch.
The Apple Watch connects to the internet independently once this setup is done.
This technology represents an exciting moment of change. For the first time – since the chunky bricks that were mobile phones in the 80s – we no longer need phones. The communication device is the watch on our wrists!
Got your house keys and Apple Watch? Let's head out phone-free.
How Does Apple Watch Replace iPhone (Partially)
Can the Apple Watch replace iPhone? Let's take a closer look at how the Apple Watch compares to the iPhone in everyday life.
Based on data from Statista Research Department, we compiled a list of smartphone activities people engage in on a regular basis.
| | | |
| --- | --- | --- |
| Mobile phone activity | Apple Watch | iPhone |
| Sending messages | ✓ | ✓ |
| Make phone calls | ✓ | ✓ |
| Listen to music, audiobooks & podcasts | ✓ | ✓ |
| Use GPS navigation | ✓ | ✓ |
| Get weather info | ✓ | ✓ |
| Make payment | ✓ | ✓ |
| Use social media* | Limited | ✓ |
| Watch movies and other video content** | Limited | ✓ |
| Take photo or record video | – | ✓ |
*Use social media: Workaround available. You'll need to use your iPhone to send a text message/email containing the social network's link.
**Watch video content: Only video embedded in text messages can be viewed. YouTube and online streaming services are not available.
As a wrist device, the Apple Watch matches up to the iPhone surprisingly well. Some common tasks may feel slightly different though. Some examples:
Utilizing voice instead of typing: Using our fingers constantly on the small Watch interface is not exactly efficient. It's much easier if we instruct Siri to send a text, and dictate what we want to say.
GPS navigation: The Apple Watch's map display is well, tiny. Instead of digital roads, the Watch shows one-sentence instructions for every turn. It also taps on our wrists and gives sound alerts when it wants us to go to the left or right.
Phone function-wise, the essentials are all there for the Apple Watch. How does the Apple Watch stand out from the iPhone then?
What are some unique experiences that only the Watch provides?
Is Apple Watch Better Than iPhone?
There are several advantages of using the Apple Watch over the iPhone.
Wireless Earbuds Combo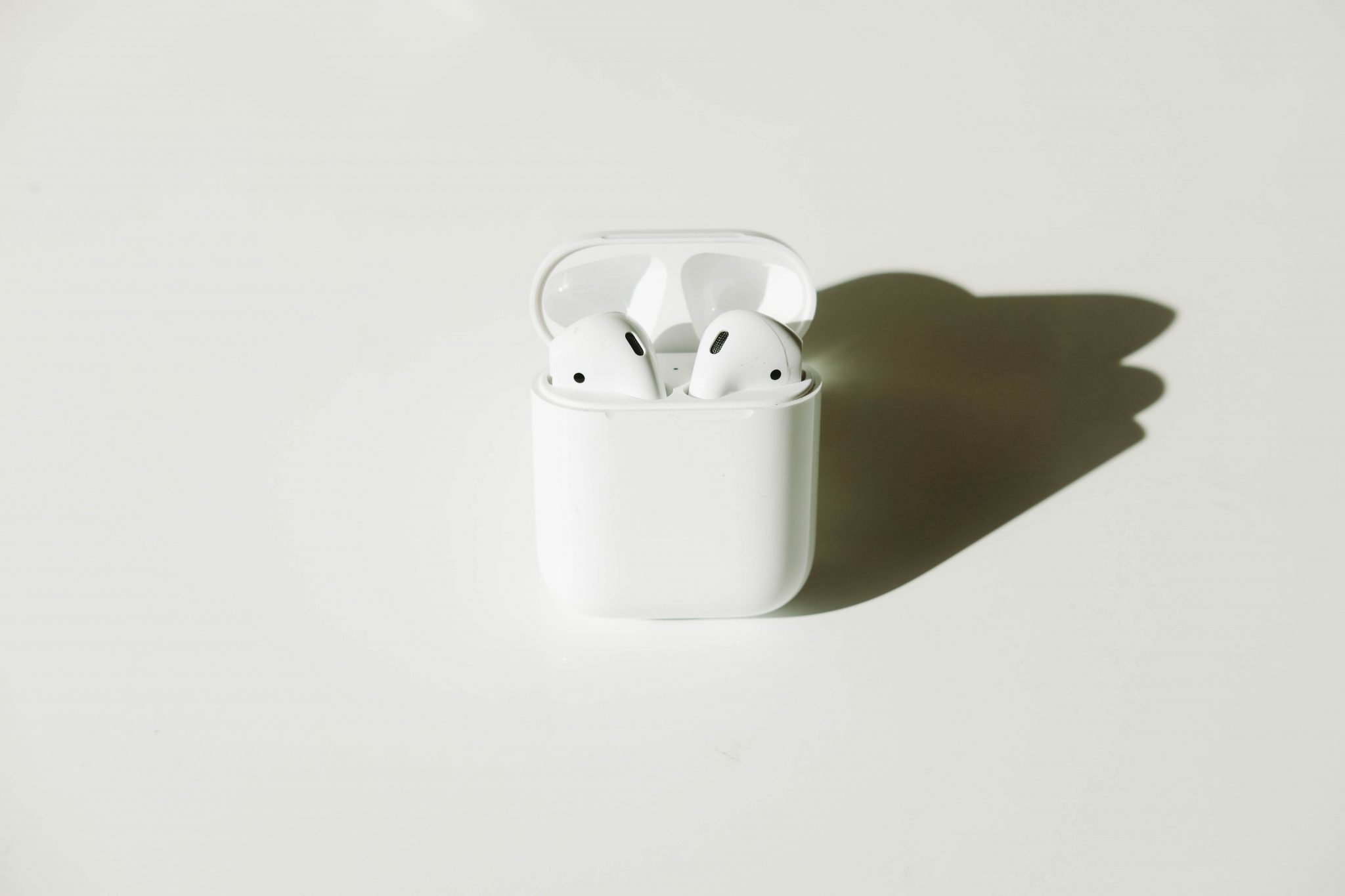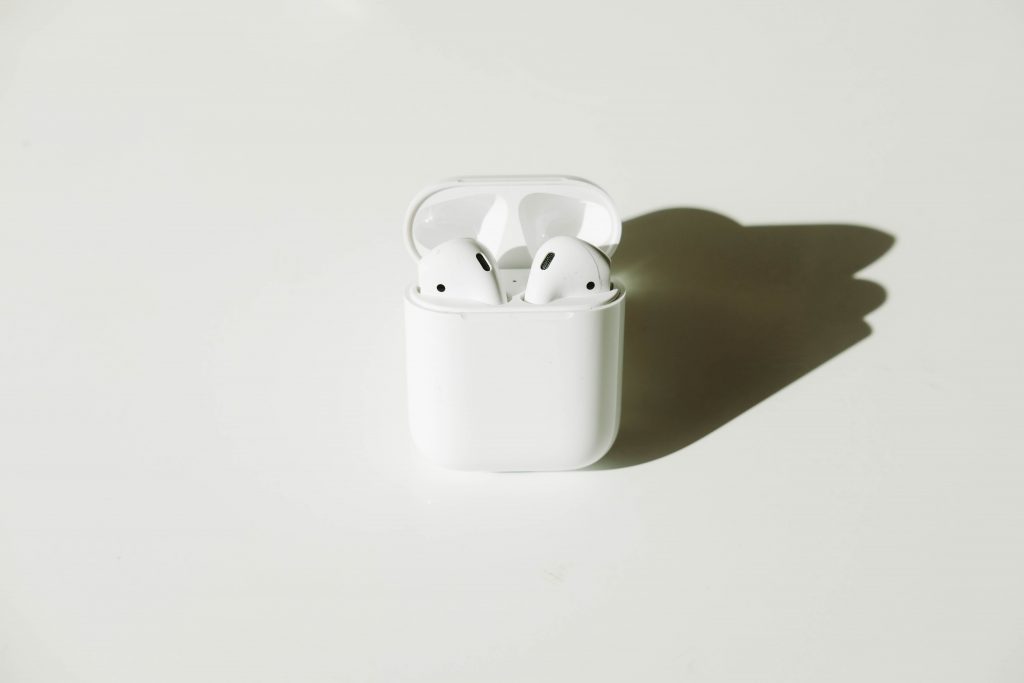 In 2016, Apple's AirPods led the way for the revolution. People laughed at first, thinking it was just a cash grab from the company.
But slowly but surely, everyone came to love its life-changing benefit: No. Tangling. Wires.
Using wireless earbuds with the Apple Watch brings a whole new light, hands-free feel. Especially when we're exercising.
From avid runners to gym enthusiasts, listening to music becomes a seamless experience. No disgusting wires sticking to our sweaty necks and faces.
If a phone call comes in, tap and answer on the Watch. There's no hassle to fumble around to get the phone out of our pockets.
The Apple Watch and wireless earbuds combo is definitely something we needed in our lives.
Health Tracking Features
For health-monitoring sensors to work, the device needs to be in constant, physical contact with our bodies yet not intrusive.
This is a major reason why the Apple Watch's technology is superior to smartphones. The Watch can check in and care for us in ways the iPhone can't.
Here are some iconic health features that make the Apple Watch a great personal trainer and health assistant.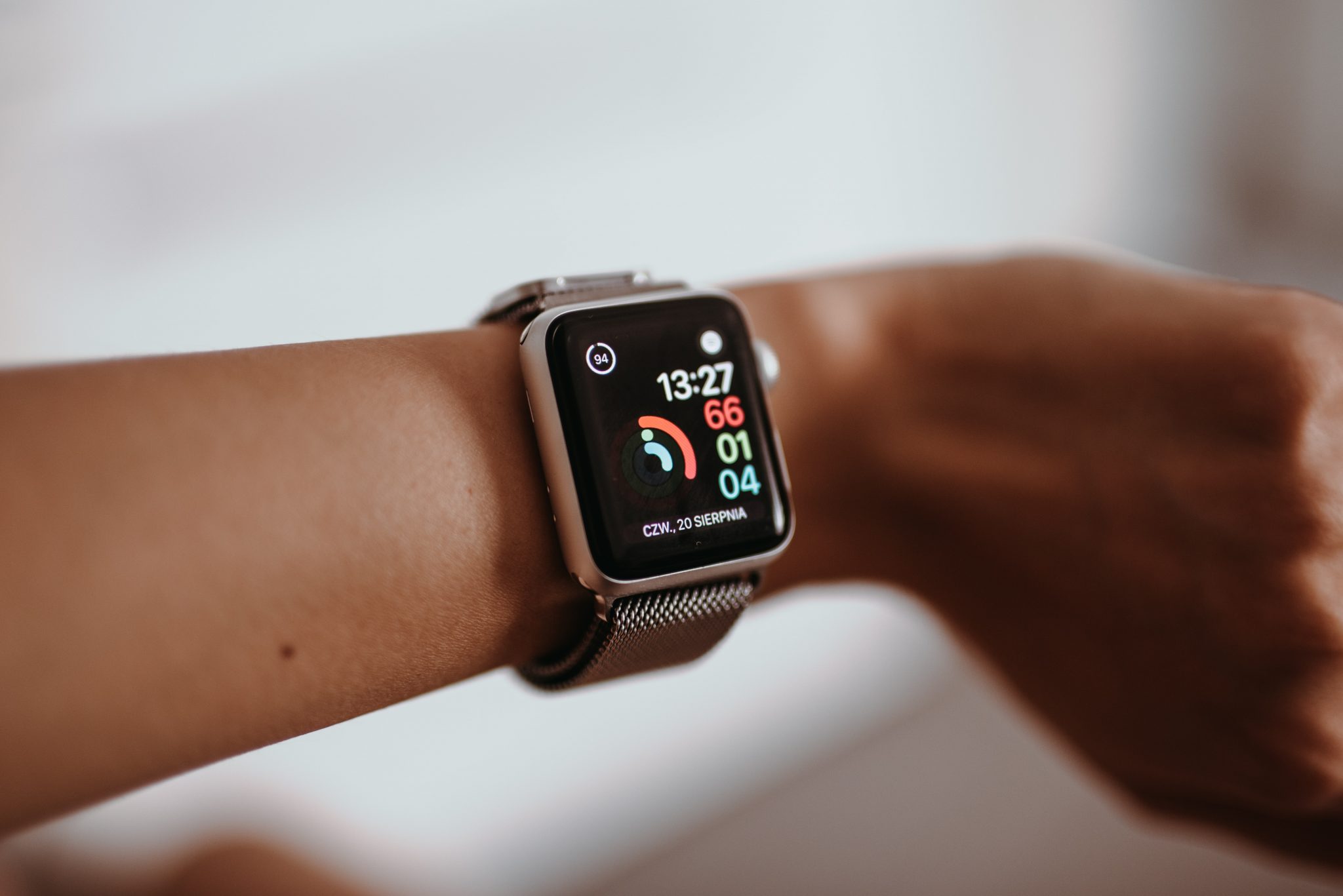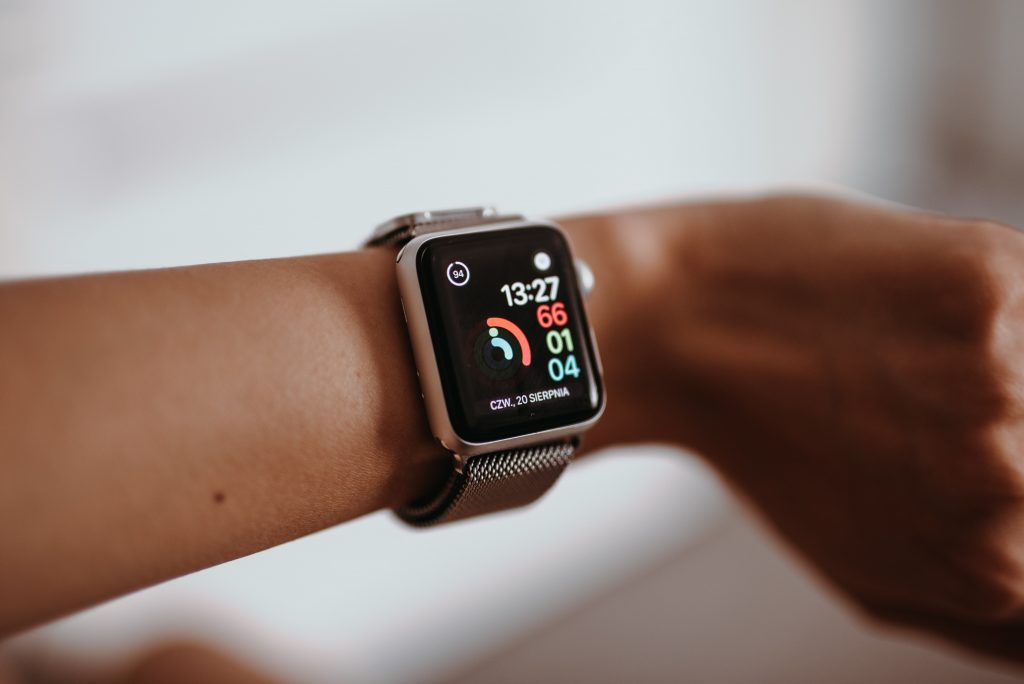 Activity App
The Activity app tracks when we stand, move and exercise, dropping us friendly instructions throughout the day.
It helps to avoid yet another episode of "not stopping until my stiff neck forces me to" at our desks.
Like a simple fitness game, it's also satisfying to see the colored rings come full circle at the end of the day.
Fall Detection
Besides getting us into better shape, features like Fall Detection can even save our lives.
Knock on wood, what if we had a hard fall at a remote location and end up unconscious? The Watch is there to call emergency if the "I'm OK" button isn't tapped within a minute.
Such levels of automatic responsiveness makes the Watch a more personal (and more crucial) device than the iPhone.
The Apple Watch replace iPhone? Overall, it's certainly an exciting alternative. What's holding it back?
Current Limitations of Apple Watch
Screen Size
The size of the Apple Watch naturally affects user experience. It fits nicely on our wrists but makes watching videos, playing games or even attempting to scroll through social media less realistic.
Battery Life
The Apple Watch's battery life is mediocre compared to its competitors. For instance, the Huawei Watch GT 2 Pro lasts for 5 to 6 days, whereas the Apple Watch Series 6 only lasts a day and a half. The SE might even need a quick top-up before bedtime if you want to use Sleep Tracking.
For a device that's supposed to be utilized 24/7, it can be annoying when we need to remember to charge it multiple times a week.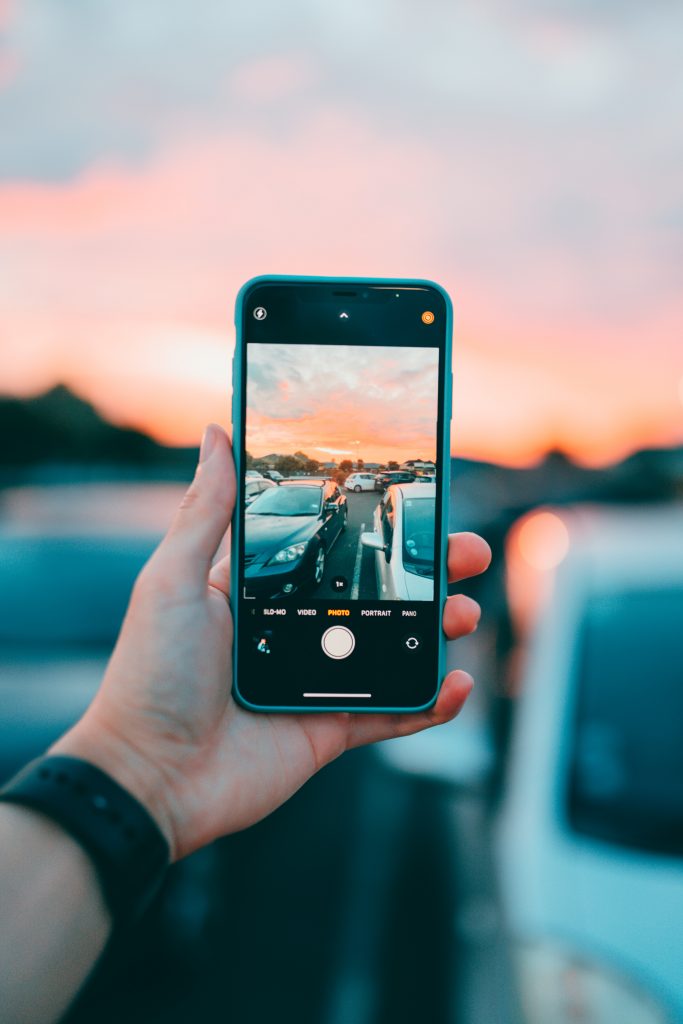 No Camera
Apple knows we've grown to love taking pictures anytime, anywhere. In fact, the iPhones led the way for this trend. But this function doesn't seem to be coming on the Watch yet.
At the moment, crowdfunded projects like Wristcam sell special Apple Watch bands fitted with a camera.
However, many people find them bulky to wear on their wrists. There are no dynamic camera features like Portrait or night mode either.
The iPhone Itself
Cellular or not, the Apple Watch still needs the iPhone when it's first set up. There's no workaround because the Watch was designed to be a companion device to the iPhone.
But sales figures may suggest another reason why the Watch's independence takes a backseat.
Almost every year, 50% or more of Apple's revenue comes from the iPhones. On the other hand, the wearables, home and accessories category to which the Apple Watch belongs, only gives 8% of sales.
As Apple's bestselling product, it wouldn't make financial sense for them to kill off the iPhone anytime soon.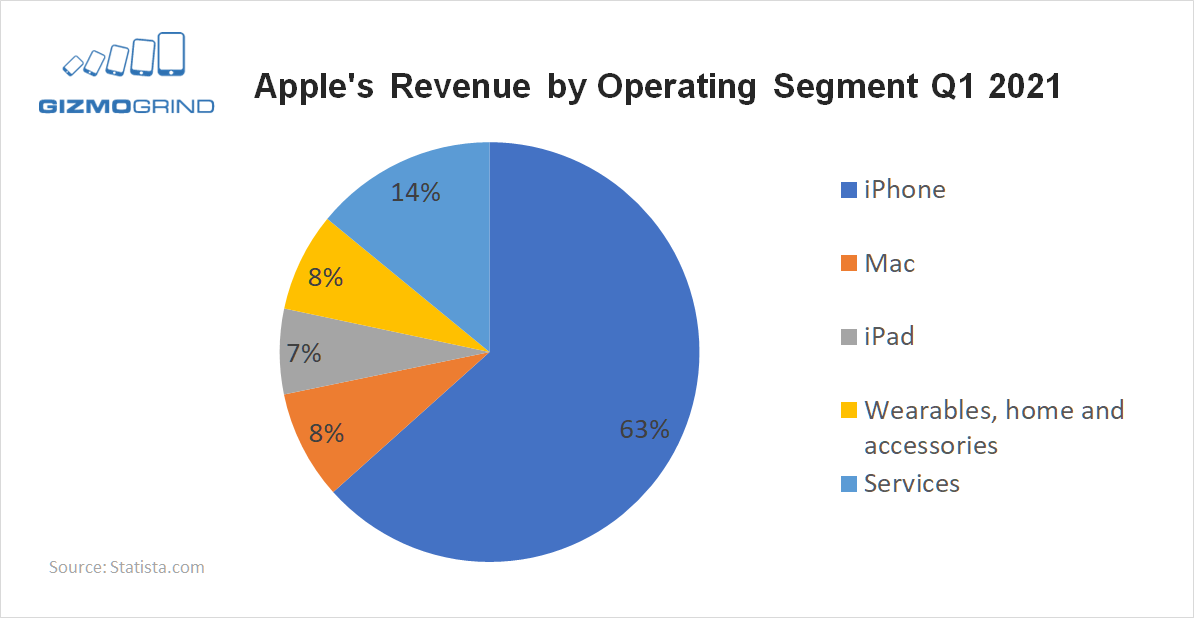 Current features which the Apple Watch is lacking – like a camera, might then be an intentional decision rather than any tech constraint.
Even recent smartwatches from smaller competitors – like the Kospet Prime 2 released in 2020 – already have a camera. How long can a market leader like Apple withhold their expertise then?
Let's not forget – Android smartwatches are also becoming more flexible in terms of phone compatibility. The pressure is on Apple to launch new features for people to buy the Apple Watch as a device on its own.
The company can't glue the Watch to the iPhone forever if it intends to lead the smart wearables market.
Life Without iPhone: A Gain or Loss?
For one moment, let's assume that the Apple Watch has an unparalleled battery life and a top-notch camera despite its size. What happens if Apple discontinues its iPhones? How would that actually change our daily life with tech?
Does the Apple Watch replace iPhone for the better? What will we gain?
Greater face-to-face engagement: People won't bury themselves in the Watch because the screen wasn't designed for this convenience. No chance of scrolling a mile down our newsfeed throughout the day.
Leaving work, at work: With the iPhone, we replied to long emails left, right and center even while waiting for our coffee to arrive. Using the Watch? Short responses only. Everything else waits until we're back at our work desk.
Practicality: The Apple Watch is secured around our wrist. We're much less likely to misplace the device or accidentally drop and damage it.
Since the Apple Watch was created to free people from their phones, perhaps it can truly empower us to live in the moment.
But what are some potentially negative impacts when the Apple Watch replace iPhone for real?
Reduced flexibility of video content: Unless we bring along an iPad or MacBook, we'll be saying goodbye to watching the next Netflix episode on lunch breaks.
Health effects: Prolonged usage causes most devices to heat up. We can put away our iPhones, but it doesn't make sense to take off our Watch often. The effect of actively using a smartwatch 24/7 remains to be seen.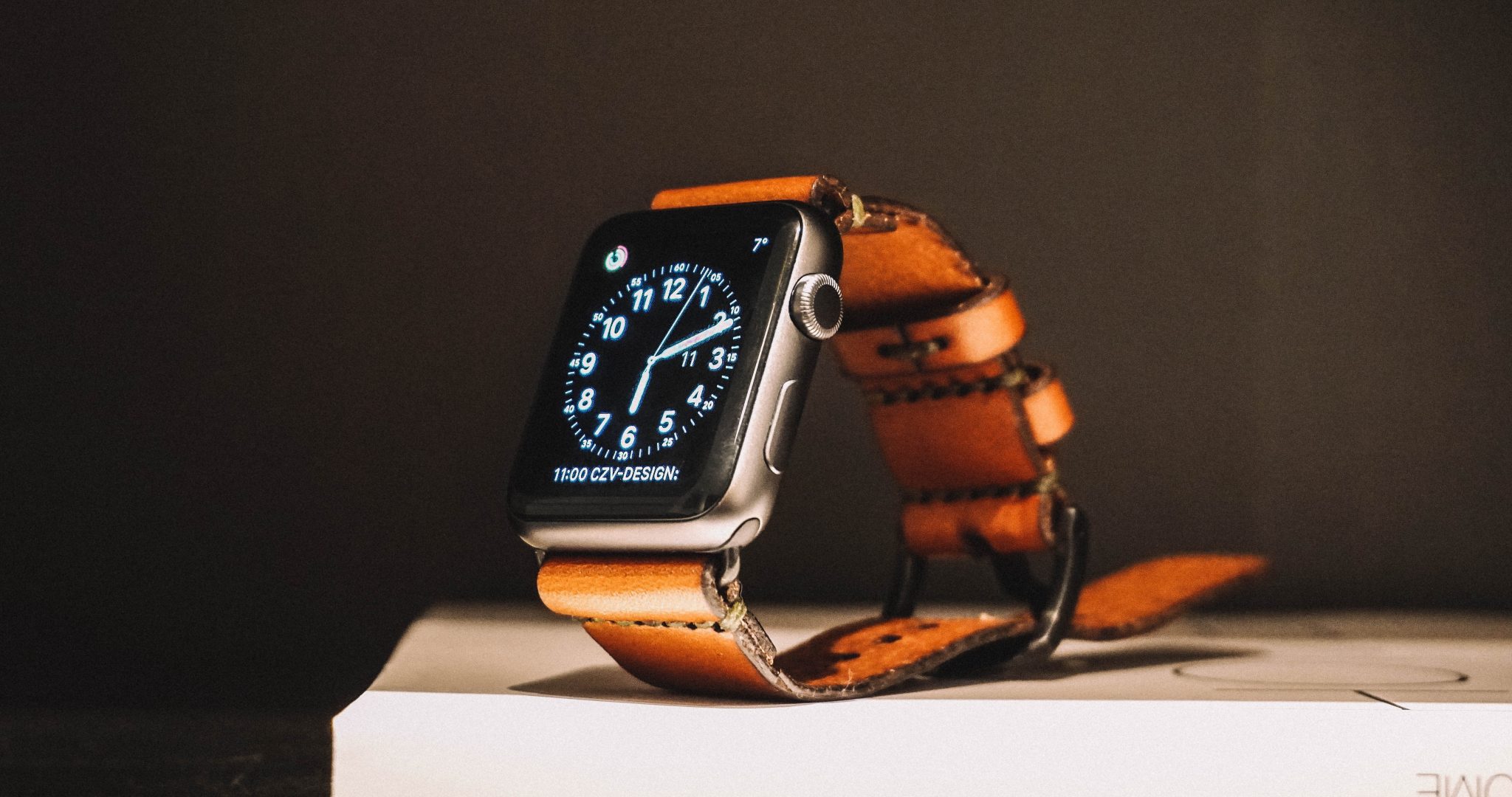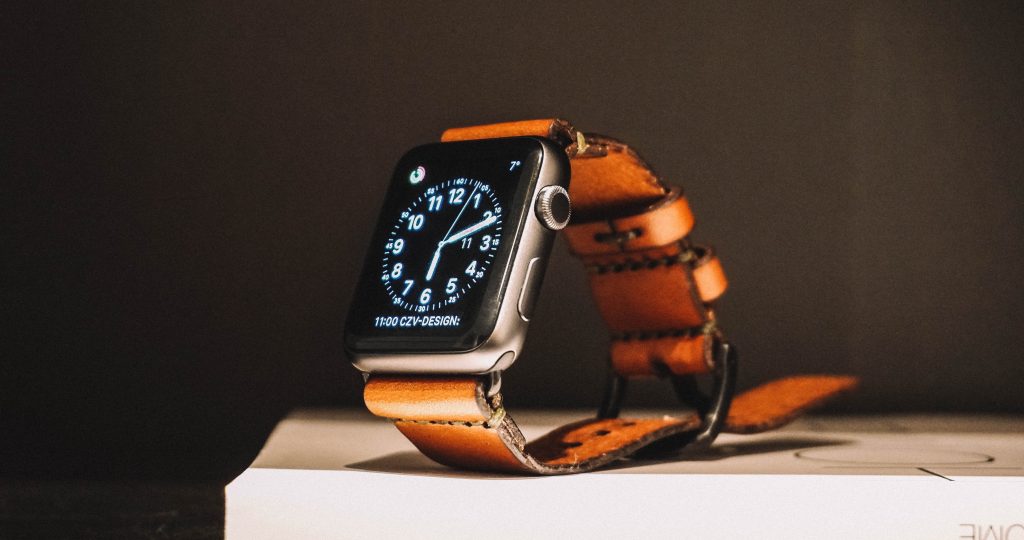 Future Prospects: Can Apple Watch Replace iPhone?
Apple Watch Series 7 is rumored to get a redesign as well as new health tracking features such as blood glucose monitoring.
Will the Apple Watch replace iPhone soon? Probably not. To completely function as a standalone, the device itself likely needs several more years of work and bigger pressure from competition to give Apple a reason to drop the iPhone.
As new technology emerges along the way, might the Apple Watch also disappear one day?
Companies like Elon Musk's Neuralink are looking to implant technology right into the human brain. Moving into this direction, will we eventually have data tracked from within our bodies? Will we communicate with AI like Siri directly in our heads?
Of course, such ventures will raise a tide of new concerns and ethical issues. For now, let's put on the Apple Watch and plug in those earbuds – it's probably time to stand up and move a little.
We can leave our iPhones behind for a while.
Sources
'Frequency of leading mobile phone activities among internet users in the United States as of June 2018', Morning Consult, Statista, 2018.
'Leading smartphone activities done at least once per week among users in the United States as of July 2020', Vorhaus Advisors, Statista, 2020.
'Revenue of Apple by operating segment from the first quarter of 2012 to 1st quarter 2021', Apple, Statista, 2021.