Wondering how to change an Apple watch band?
Around 6 years ago, when the Apple watch first appeared, it offered tech lovers an excellent opportunity to combine practicality and style.
What could be better than having your iPhone data and text messages on your wrist? With an Apple watch, you don't need to fumble with your phone when you're at the gym if you want to check a text message. You can even use your watch to track crucial information, like your heart rate.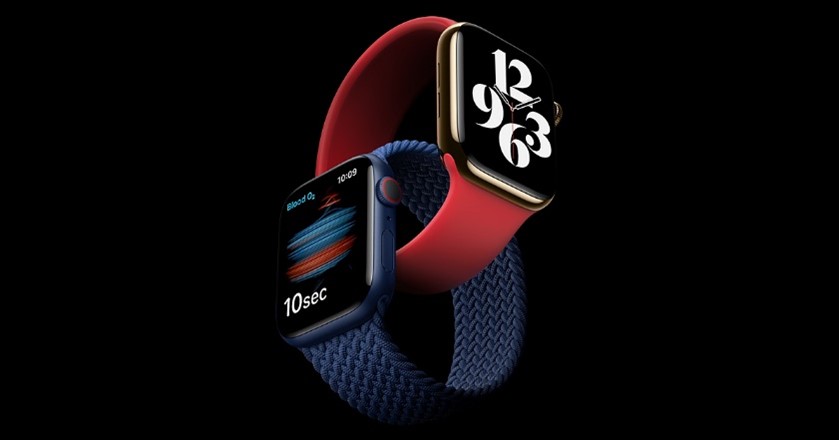 Of course, the Apple watch isn't just a mini smartphone. It's also a fashion statement.
Learning how to remove apple watch bands and apply new ones ensures you can update your look as often as you want.
Here's your guide to changing that strap.
How to Change an Apple Watch Band: What You Need
When Apple first introduced the Apple watch, it came with a great selection of straps.
You could buy alternative designs from Apple directly or purchase third-party options if you wanted luxury leather and other materials. As the Apple watch continues to evolve with new models, the number of bonus straps available just continues to grow.
Apple now works alongside leading brands like Nike for athletes watching their step.
Plus, there are new styles of strap available now, like the Link bracelet and Milanese band.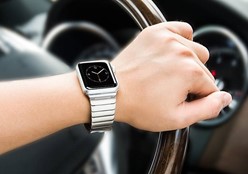 The first thing you're going to need if you want to learn how to change an Apple watch band design is a new band. Go ahead and buy as many styles as you like. Once you've figured out how to switch them out, you'll have no issues switching up your look.
How to Change an Apple Watch Band Series 1-6: Sizing
When you're buying your new strap, make sure you choose something that's compatible with your Apple watch series. There are some slight size differences between the bands to be aware of.
If you've got an older Apple watch – we're talking series 0,1, 2, or 3 – your bands will be designed for one of two sizes: 38mm, or 42mm. You should have chosen the size you wanted when you got your watch. If you're not sure, check the manual for your watch to see which size you have.
Alternatively, you can whip out a tape measure.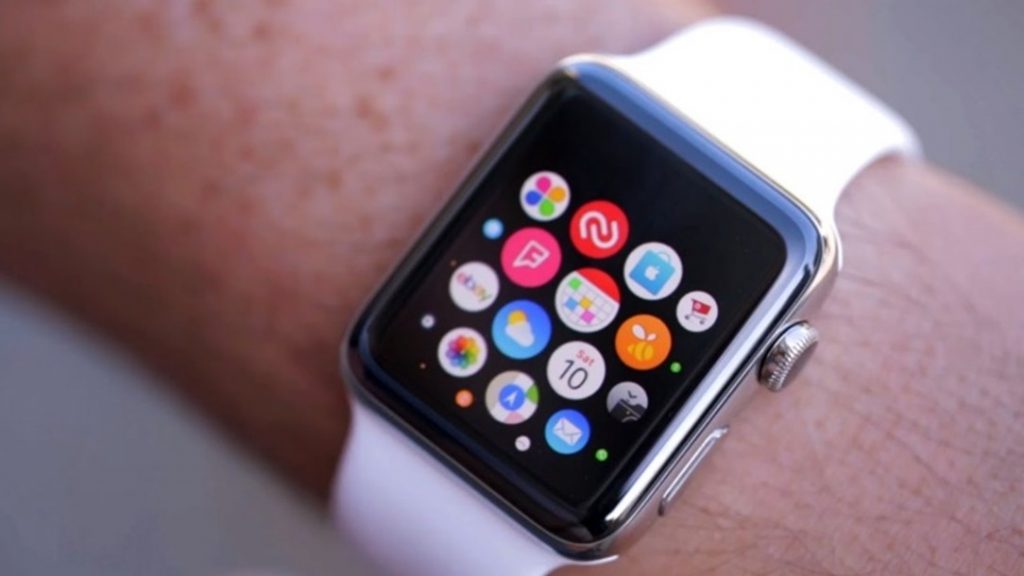 If you have a more modern Apple watch – such as a Series 4, 5, or 6, your strap is going to be a little bigger. The smallest strap width for these watches is 40mm, and there's a 44mm option too.
The size of the Apple watch case has increased a little over the years. It probably has something to do with all the extra functionality the company keeps rolling out.
So, which straps can you use with which watches?
If you have a 40mm Apple watch series 6, you could technically use a 38mm strap. The same goes for using a 42mm strap with a 44mm case. However, it's better to get the sizing exactly right.
Apple Watch Series 4, 5 and 6 all come in the same sizes, so they should fit with the same bands. If you upgrade your Apple watch from a Series 5 to a Series 6, you don't need to throw away the old straps.
Step 1 – How to Change an Apple Watch Band
Now you've got your straps and watch ready; it's time to change your look.
Prep a space where you can learn how to remove Apple watch band designs. A microfibre cloth laid out on a flat table is a good choice. The cloth will stop you from scratching the watch's screen.
To release the old band, flip your watch over.
See those two elongated oval buttons? You need to press those in to release the strap. Hold onto the watch face firmly while you do this, or place it face down on the cloth to stop it from falling.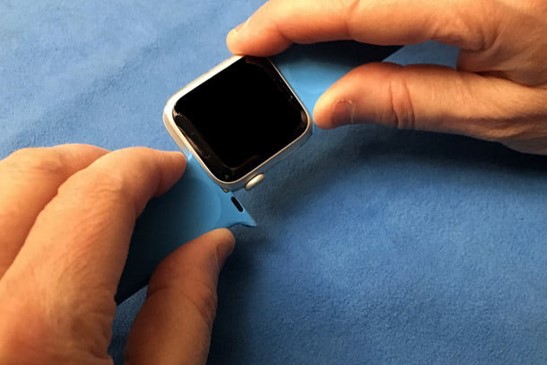 Hold one release button down then shift the band in the opposite direction of the button until it slides away from the watch body. Switch to the other side and follow the same process again.
Struggling to remove the band?
Some Apple watch bands are harder to switch out than others. Give yourself a minute and try pressing down the opposite button. If you haven't changed your straps in a while, it might also be worth giving the strap a quick clean to remove any gunk that's built up there.
When you're done, your Apple watch should look like this: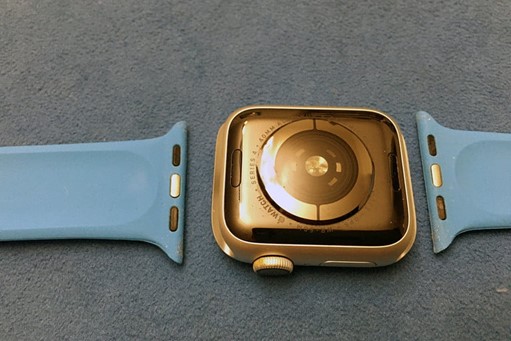 If you're using a link bracelet band, removing it can be a little tougher. You'll need to split your link bracelet before removing it from the watch. When removing this band, be careful not to twist or force the band, as this could harm the links.
Start by closing the butterfly connector on the back of the watch.


Hold the quick release button (just one) on the inside of the bracelet, and gently disconnect the links. You should have the band in two pieces before you remove it from the watch.




Hold the band release button just like you would for any standard Apple watch strap. You can then slide each side of the bracelet away from the watch, as we've shown you above.
Step 2 – How to Change an Apple Watch Band
Now you've removed the first band; it's time to learn how to change your Apple watch band to something new. With your Apple watch still face-down on your microfibre cloth (or padded surface), choose your new band.
If you have a link bracelet, there's a quick release button that you can use to separate the band into two pieces. This makes it a bit easier to apply.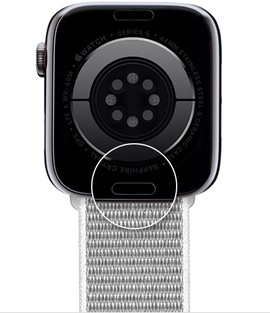 If you're wondering how to put a sport band on an Apple watch it should come in two separate pieces already. With your watch facing down, make sure the test on the back of the band is facing you.
Place the edge of the band with out the connector button into the space where you removed the previous watch strap. The thin plastic or metal section should slide into place.
Slide the band until you feel and hear a click.
If you have a solo loop band, you won't have two pieces to your new strap.
Instead, you'll need to attach one side of the loop to one side of your Apple watch, following the instructions above. Then, wrap the band around your wrist, with the watch facing down, and connect the other end.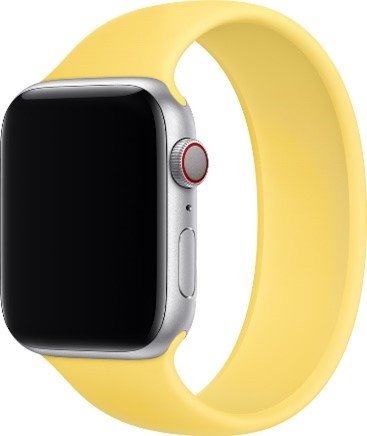 If you have a Redesigned Milanese loop strap from 2018, then you can open it by moving the magnetic closure through the lug connection point. The closure won't slide through this connector in older models.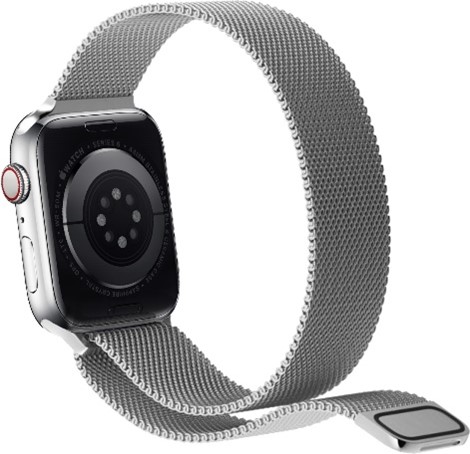 Remember, as you learn how to change an Apple watch band straps, be patient.
Your Apple watch, much like any Apple device, is an expensive investment. Although the technology is built to last, it won't hold up well to constant tugging and twisting.
Never force the band into the slot if it doesn't seem to fit. If you slid the band into place and you don't hear or feel a click, try sliding the band backwards a little, and trying again. If the band is installed properly, you shouldn't be able to slide it at all without holding the band release button.
If you can't get the band to lock into place, make sure it's properly cantered. Wiggling the band up and down could help it click into place – but be gentle.
Don't risk wearing an Apple watch with a sliding band – it could just fall apart.
Step 3 – How to Change an Apple Watch Band
The final step of learning how to change an Apple watch band straps is fastening your watch.
If you're using a solo loop band, or any band with just one strap, you'll need to wrap the band around your wrist while you're changing the strap and slide the plastic or metal component into place.
If you've got a watch with two straps, there should also be a button or butterfly clip where you can connect the two points together at the front of your wrist.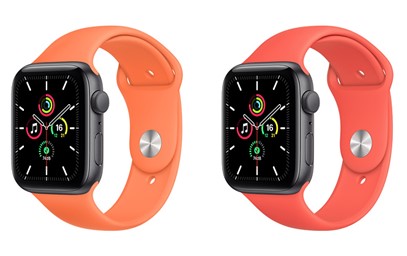 Make sure that your watch is securely fastened before you move your arm. You don't want your device to simply fall off your wrist.
Remember, for the best performance, your Apple watch should fit tightly to your wrist. Don't let it slide back and forth, or it could be more prone to damage. Skin contact is also a must-have for accessing all the handy features of your Apple watch.
A tightened Apple watch can use the skin sensor to check your heart rate, give you haptic notifications, and provide other great feedback.
Make sure the strap is comfortable (your wrist needs to be able to breathe). However, you should also double-check that all your Apple features and sensors are working as they should. Check your apps on your watch and iPhone to take the device for a spin.
There you have it! You know how to change your Apple watch band!