There was a time when selling stuff online was practically not possible. But since the advent of the internet and eCommerce, things have greatly changed. Today, you just need to find the local selling apps in right marketplace and, in no time, turn your possessions into cash.

More recently, mobile apps dedicated to online marketplaces have made selling stuff online even more effortless. By installing these apps on your phone, you can snap photos of the items you are selling and list them within seconds.

Now let's talk about the best apps that will help you turn your possessions to good cash in just a few steps:

Letgo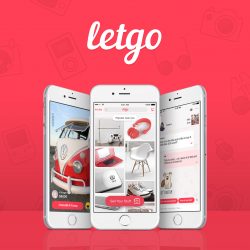 Letgo is a popular and easy-to-use app that allows you to snap pictures of items and list them for sale in less than a minute. Additionally, you can use this app to set prices, location, choose categories, add extra details about your items, and share your items on Facebook.
Through the Letgo app, buyers can contact you anytime. Unfortunately, the app will not let you make any transactions. You and your buyers must figure out who to close sales.

eBay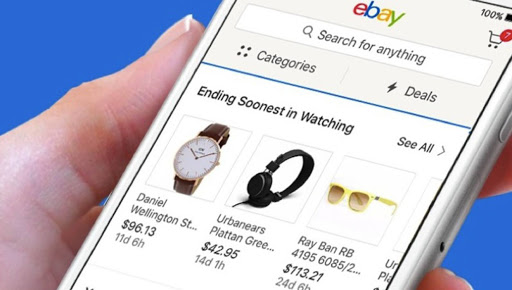 Without a doubt, eBay is a huge marketplace that allows sellers to sell their possessions via fixed-price listing or auction. Most people are aware of the auction feature which allows sellers to upload images of items they would like to sell, set the starting bid, and set the length of the auction.
Remember, once you end the auction, you must sell the item for the winning bid. The app allows sellers to get paid via credit or debit card, PayPal, or payment on pickup.
OfferUp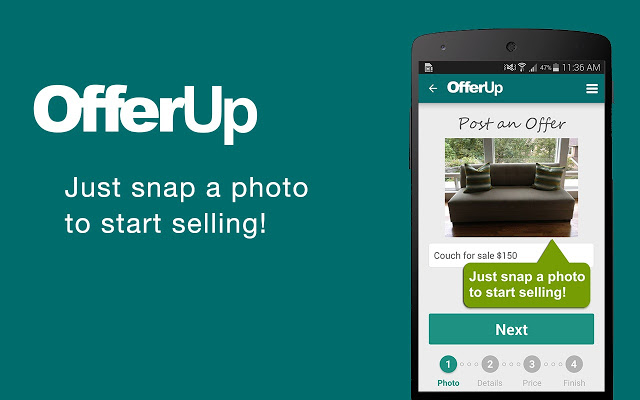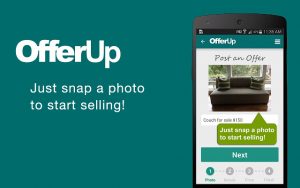 OfferUp is yet another easy-to-use app that takes you through simple steps to sell your items to people closest to you. To sell via this app, snap a photo, enter a title of the item, select a category, set price, and then verify your location. The app lets you add an optional description and share your listing to Facebook.
The notification feature makes it easy for you to keep track of everything. If you find a buyer, you must figure out how you will get paid. The app is available for both Android and iOS devices.

Tradyo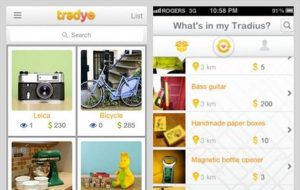 Using this app, you can list any items quickly and engage with buyers. Shoppers can use the app to search for specific items within their zip code to find the most appropriate options.

Blinker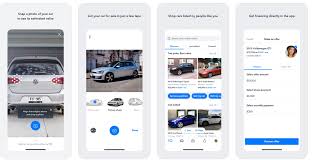 Are you looking to unload your car for good cash? Blinker will not disappoint. The good thing with this app is that you just need to take the photo of the back of your car, and it will populate the rest of the details about your car. Is that not something you would want from an app? Of course, yes.
Once the app has filled in the details, you can set your price and include a description before tapping the list button.
Through this app, potential buyers can set up test drives, negotiate, and make payments. If you have not installed it, make sure to download either the iOS or Android version.

Recycler
Looking to sell pets, used cars, or rent a house? Recycler app will not let you down. This app will not only help you list your items but also take you closer to potential buyers.

Hoobly
Have a pet that needs adoption? Install the Hoobly app, and you will be sure to find a buyer within no time. It is free to post, and you can sell other stuff, but most buyers will be looking to buy pets.

Trove
Trove is easy to use app brings accessories and clothing from popular fashion influencers and bloggers to others. As a seller, you can ship items or make arrangements with shoppers for a local sale.

Nearme
Use Nearme app and sell stuff like electronics, cars, furniture, and even real estate.

Zaarly
If you run a small business and come from Kansas, Denver, Northern Virginia, and Minneapolis, you will find this app very helpful as it will allow you to sell your local services. Try the Zaarly app today and see how it will benefit your business.