Is the iPhone 7 still good?
With new smartphones rolling out constantly, it's easy to assume that the arrival of a new model makes your previous version redundant. Of course, that's not really the case. For the last few years, iPhones have been getting progressively more impressive, with bigger screens, more functionality, and better battery life.
However, just because there's a new iPhone every year to grab your attention, doesn't mean you need to immediately trade in your old phone. Products like the iPhone 7 are still pretty great, depending on the features that you need.
Today, we're going to explore the features of the iPhone 7, and ask whether it's really necessary to trade up, or stick with what you have for a little longer.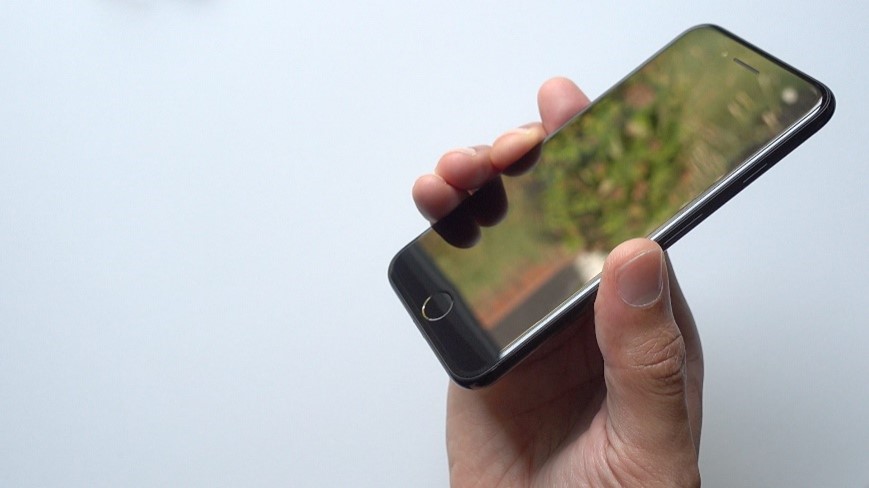 Notably, if you are thinking of buying a used iPhone 7 now, make sure that you're aware that Apple no longer produces this phone. That might make it harder to get a replacement if something goes wrong, or if you have issues when you try to get your iPhone 7 unlocked.
iPhone 7 Basic features
So, is the iPhone 7 still good?
Before we can consider the value of the iPhone 7, we need to take a closer look at what these devices are actually capable of. Originally, the iPhone 7 appeared in the Apple store in 2016, quickly making its way to the top of the smartphone charts as one of the most popular devices ever released.
The iPhone 7 and its larger "Plus" version were introduced by Tim Cook at the annual Apple keynote, and it shocked the world with the introduction of the first iPhone with a dual camera. The iPhone 7 was also the first Apple device with a telephoto lens which allowed it to blur the background in portrait images.
Another thing that made the iPhone 7 different to its predecessors was that it was the first without a traditional headphone jack. EarPods started to come with their own lightning connector, and eventually, the Apple team moved on to manufacture completely wireless headphones.
The iPhone 7 was more feature rich and impressive than any device that had come before, and was a lot more durable. It was the first iPhone with IP67 certification for water and dust resistance. Crucially, this extra protection didn't make your iPhone waterproof, but it did mean you could potentially save it after it fell in the toilet!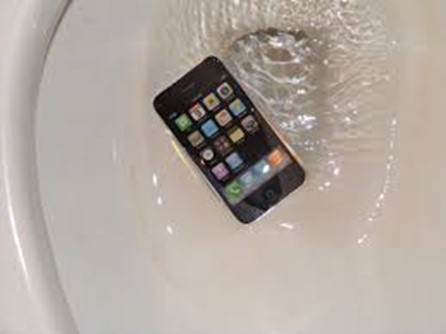 The way that you used your iPhone started to change with the introduction of the 7. The home button wasn't mechanized anymore; it became a digitized pad that offered haptic feedback for different degrees of pressure.
Is the iPhone 7 still good? Updates
Is the iPhone 7 still good firmware wise?
Originally, the iPhone 7 shipped with the Apple iOS 10 operating system, which included the redesigned lock screen that replaced Apple's previous slide-to-unlock option.
Since then, all iPhone models have been redesigned to allow you to unlock by pressing the home button or swiping upwards on the screen. iOS 10 also featured the introduction of a new Home app, with Siri now working alongside other third-party software, and a camera app that you could access from the lock screen.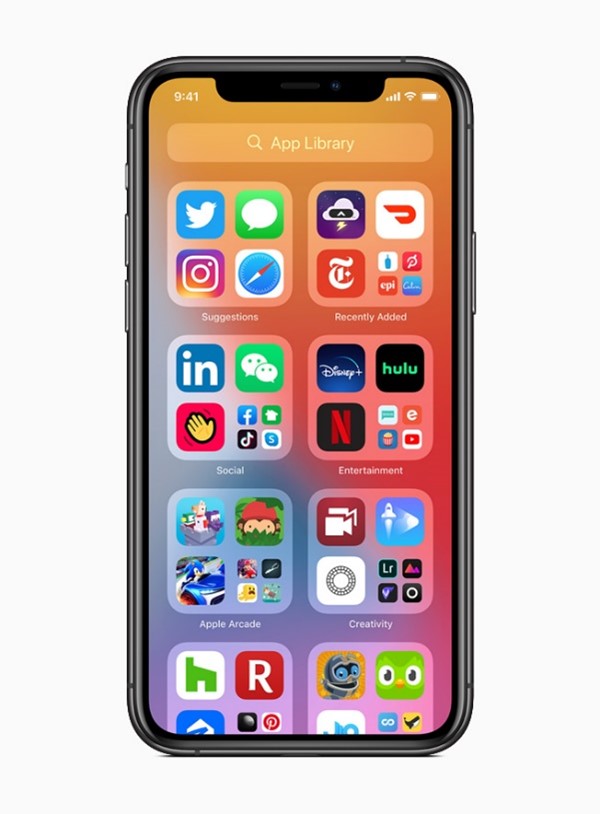 The latest version of iOS is still available for iPhone 7 and iPhone 7 Plus devices, provided that you can log into your Apple ID account. This means that you can still access new features like dark mode if you have an older version of the iPhone.
Importantly, Apple does seem to be rolling out constant updates to the iPhone 7 and its operating system as of the end of 2020. This may change in future, as Apple has already stopped manufacturing and selling the iPhone 7 themselves. The good news is that you'll probably get plenty of warning from Apple should that happen.
Is the iPhone 7 still good? Display
Is the iPhone 7 still good from a display perspective?
While the iPhone 7 might be missing a few of the latest and greatest features available from Apple, such as extra battery life, there are plenty of things that continue to hold up in 2021. For instance, the iPhone 7 has the same display as the 6S, which means that you have a pixel density of around 326PPI, and a 1334 x 750 resolution. The display also features things like DCI-P3 wide-colour Gamut, the kind of thing you'd usually see in a 4K TV.
For the sake of comparison, however, the iPhone 12 has a resolution of 2532 x 1170 pixels, and a pixel density of 460 PPI.
Notably, more recent versions of the iPhone, including the iPhone 12 Mini, might seem to have a similar screen in size, but they're actually much stronger. For instance, the iPhone 12 mini comes with a 5.4 inch OLED display, which delivers better clarity and colour than the standard LED display of the iPhone 7. Additionally, the iPhone 7 has only a 4.7 inch display in total.
Ultimately, there's no question that the latest versions of the iPhone are better in terms of screen quality – but that doesn't mean that the iPhone 7 display is bad. You should still get a high quality image from the LED screen, and you'll notice that it's 25% brighter than the iPhone 6 display.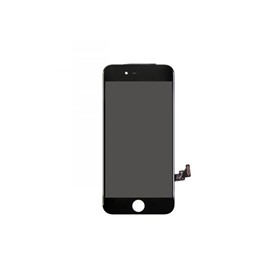 Is the iPhone 7 still good? Camera
Is the iPhone 7 still good at selfies and camera snaps?
As we mentioned above, the iPhone 7 was the first to include the two-camera set up with the option to blur the background in your portrait photos. Back then, the iPhone 7 for sale was revolutionary, and one of the best camera experiences you could get.
Now, Apple has come a lot further with its iPhone camera, including features like 5 times digital zoom and 2 times optical zoom, auto flash, intelligent face detection, and touch to focus. There's also the iPhone X's amazing 12MP camera to consider. Despite all of the extra features, the camera on the iPhone 7 is still pretty impressive.
Compared to the iPhone 12, for instance, the iPhone 7 produces similar image resolution, at 4608 x 2592 pixels compared to around 4000 x 3000 for the iPhone 12. The iPhone 7 doesn't have auto focus functionality and dual pixel auto focus, but it does have HDR mode available, something the iPhone 12 doesn't offer.
Because of a lower overall MP performance, the iPhone 7 takes some killer photos that look fantastic in daylight. It also takes stunning low-light photos on some occasions, but doesn't compare to some higher-performance cameras.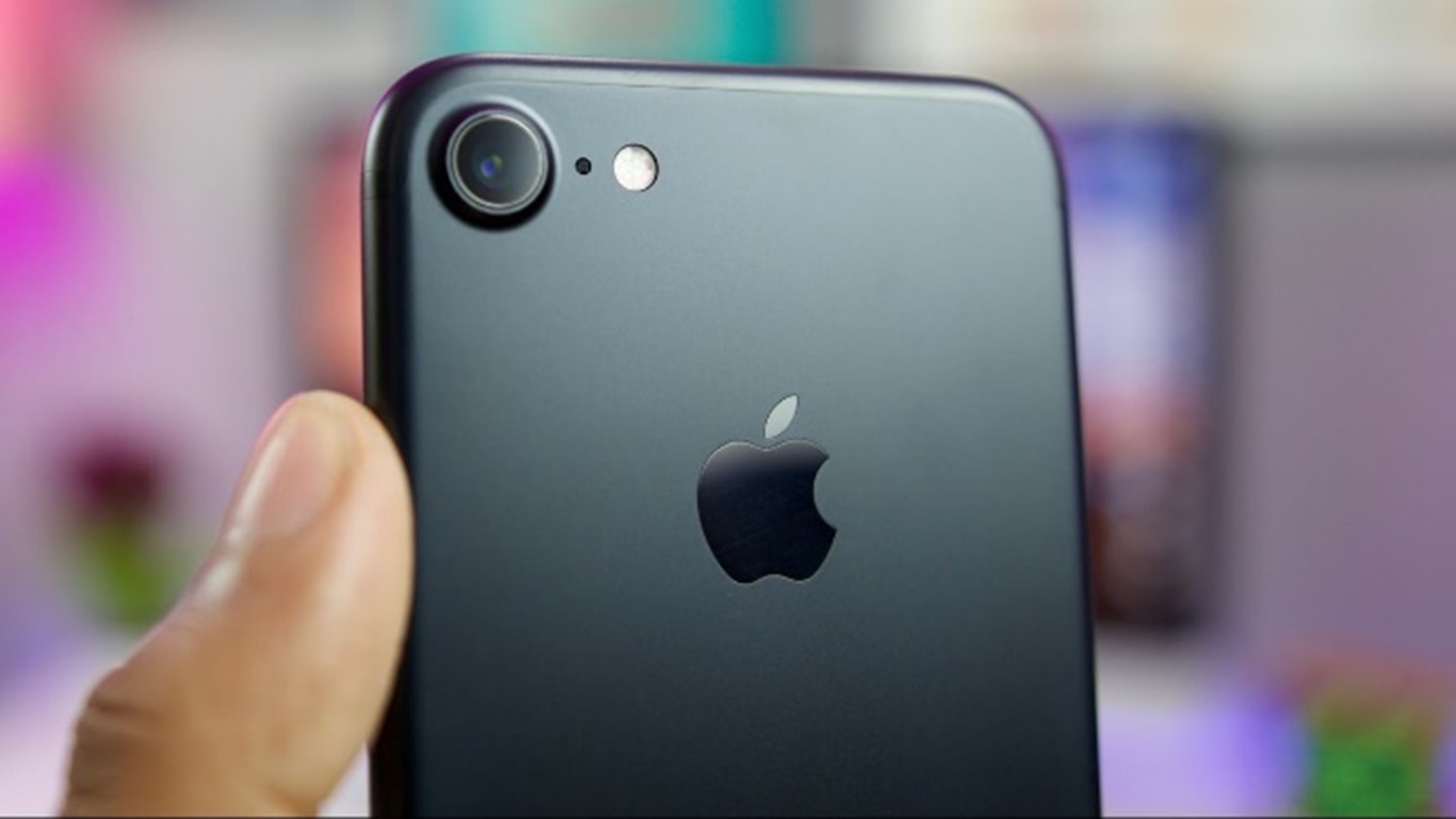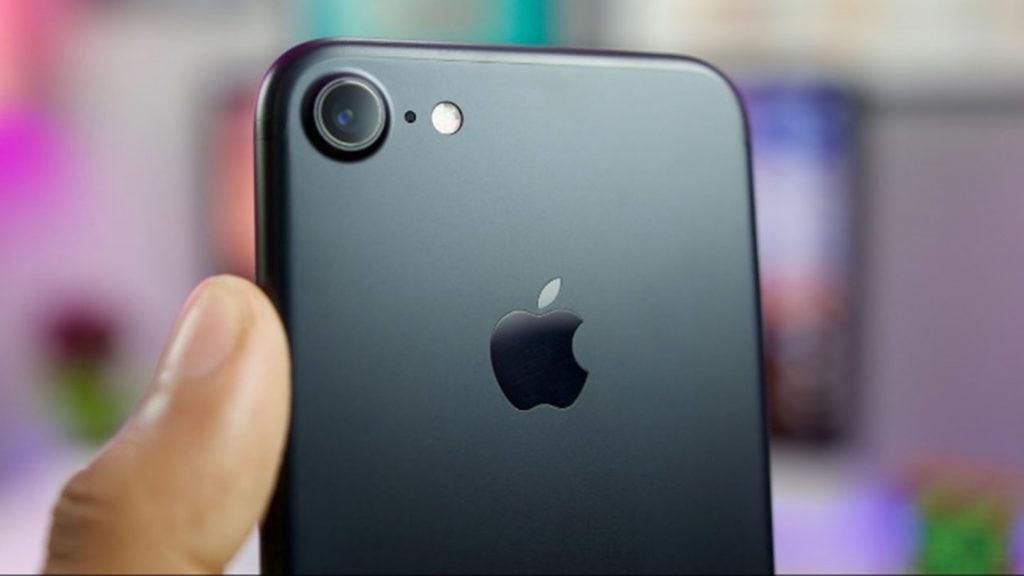 Is the iPhone 7 still good? Performance
Is the iPhone 7 still good in general performance?
The leap from the iPhone 6S to the new iPhone 7 was huge in its time. That's not much of a surprise though, as all iPhone devices strive to outshine the one that came before, with a host of new features and capabilities to explore.
The iPhone 7 came with the addition of an Apple A10 fusion chip – the best in the smartphone industry until the iPhone 8 arrived with a new A11 bionic chip. Though it's safe to say that the iPhone 7 doesn't compare with the latest iPhone models in terms of functionality in some cases, it's still a very capable device. The iPhone 7 doesn't suffer from slow interfaces and lagging screens for the most part -unless you're dealing with glitches.
The iPhone 7 comes with great touchscreen functionality, and the ability to play music and games quite well. The battery is still impressive. The four core iPhone 7 helps to distribute power effectively in your iPhone, depending on what you're doing. That means that two cores are reserved for intense activities, while the other two are for simple actions.The iPhone 7's battery lasts around 2 hours longer than the iPhone 6, giving you up to 12 hours of performance.
Although the batteries in the new iPhones may be more efficient in some instances, they don't compare with the iPhone 7 for longevity. The more features you get with your device, the more your battery performance tends to suffer.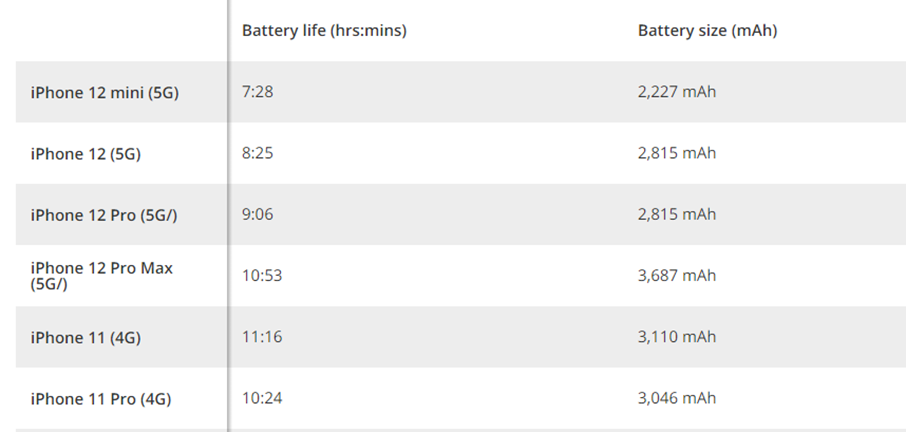 What to Consider When Choosing an iPhone 7 today
If your answer to "is the iPhone 7 still good" is yes, you might choose to buy one of these devices.
If you're keen to get your hands on an iPhone 7 today, your only option is to go used or second-hand. As we mentioned previously, Apple no longer sells the iPhone 7 through official channels. Unfortunately, this also means that it's up to you to make sure that you're getting a good deal.
To determine the answer to "Is the iPhone 7 still good?" for you when you're checking out a used option, consider the battery life.
Ideally, you should only consider purchasing refurbished handsets from certified dealers, and after a purchase, make checking the settings and battery health your first priority.
Check the battery health in settings; it should be at least 97%. You may be able to check this before making your purchase in some cases.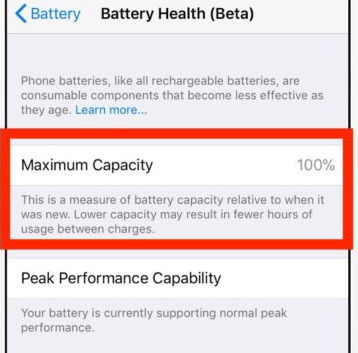 It's also worth thinking about why you really want a used iPhone 7. Although it might be tempting to grab an iPhone 7 if you want to join the Apple community and you don't have a lot of cash, getting an old phone can be risky.
Ultimately, when you buy a phone that's no longer sold by the manufacturer, you'll find that it's often harder to get the support you need for repairs if anything goes wrong. The age of the iPhone 7 also means that it's probably quite thoroughly used. Even if your phone looks great on the outside, it could have battery problems that you don't notice until you've already made your purchase.
Apple's iPhone 7 does have a few drawbacks, despite all the benefits that you can still access with this older phone. For instance, there's no FaceID available or Memojis, so you'll miss out on some of the capabilities that your fellow iPhone users love most. Additionally, there's no wireless charging option, and you'll be limited when it comes to fast charging.
Newer versions of the iPhone come with a host of extra benefits such as:
Intelligent AI support for new features
Triple-camera set up with a wide-angle lens (iPhone 11)
Glass backs for wireless charging
Notched OLED displays
Home buttons
Apple Pay support
3D scrolling and touch control
Improved water resistance
Enhance bionic chips for stronger performance
What's a Good Alternative to a Used iPhone 7?
You don't have to go all the way back to the iPhone 7 if you want an Apple device and you don't want to spend a fortune on the latest model. Since Apple frequently rolls out new versions of their devices, it's pretty easy to find a more affordable option from the company without going over the top on expense. Here are some examples.
The iPhone XR
Probably the best modern alternative to the iPhone 7 and iPhone 7 Plus, the XR launched in 2018 and features one of the best LCD displays around. Introduced with the XS, the XR became a best-seller, and in 2019 it was the world's most popular smartphone. With features like an Apple A12 Bionic Processor and a 6.1 inch liquid retinal display, the XR has a lot of appeal.
Additionally, compared to a used iPhone 7, the XR also comes with amazing IP67 certification, and some of the best battery performance around. As one of Apple's major best-sellers, it's likely that the XR will continue to support the latest software from Apple for years to come. While this product is certainly more expensive than the iPhone 7, you can still get refurbished and second-hand options for a decent price – much lower than what you'd spend for the iPhone 12.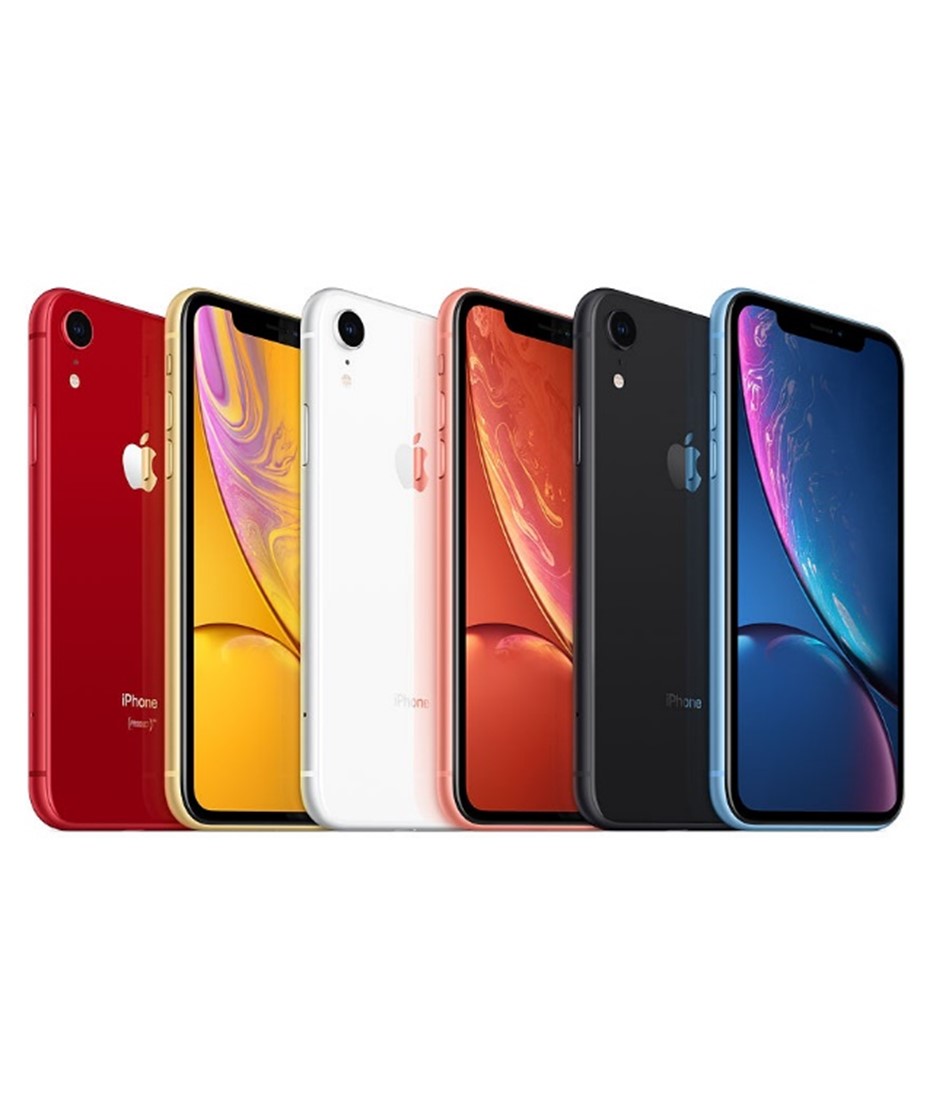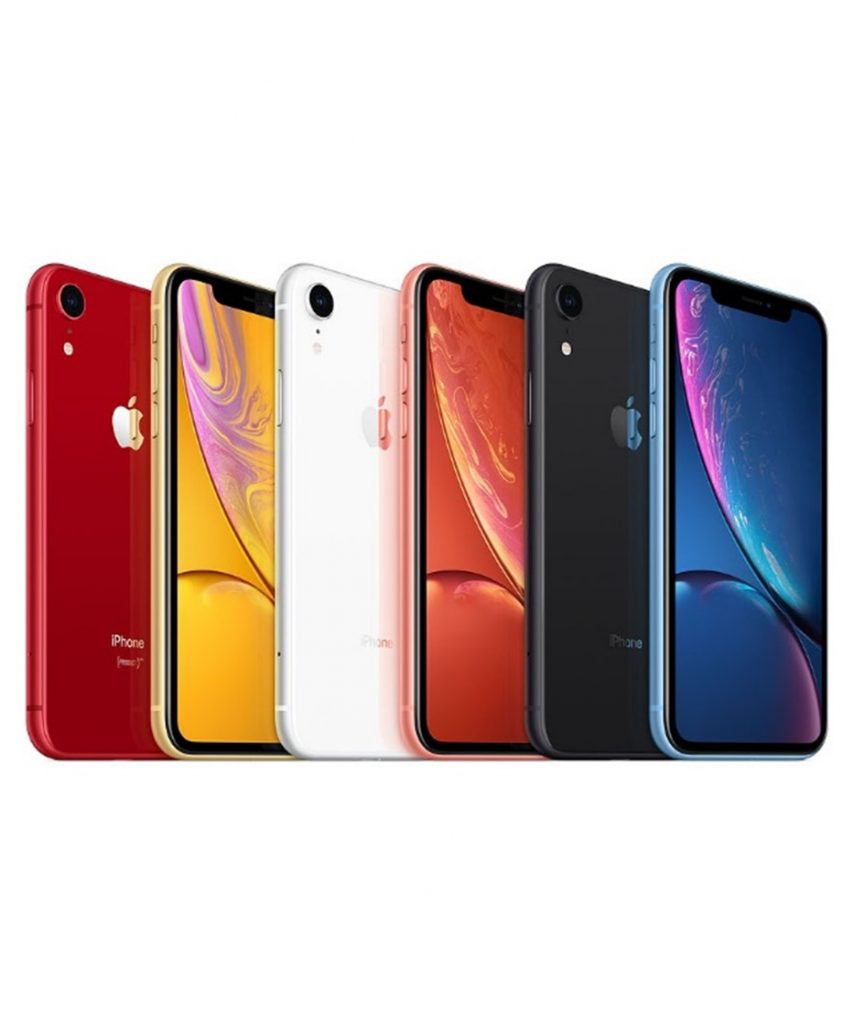 The iPhone SE
The iPhone SE appeared in the year 2020, and it grabbed a lot of attention thanks to its unique and impressive design. Featuring a combination of slightly older components, and modern solutions, the SE comes with an A13 Bionic processor – the same processor as on the latest handsets.
The camera included in the iPhone SE does an excellent job, and you still get IP67 certification, a 4.7 inch Retina HD display, and powerful performance. Battery life is a little lacking compared to a used iPhone 7, but you get the bonus of a 12 MP camera to make up for that. If you're looking for something a little more modern to keep up with the latest Apple updates but you still want a relatively small and portable iPhone, the SE could be a great choice.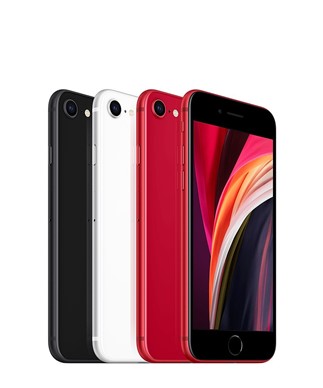 The iPhone 11
For true future-proofing, your best option is likely to be the iPhone 11. When you're buying an older model of phone, like an iPhone 7 unlocked model, there's always a risk that your device won't last long. Apple does have a good track record of supporting older phones with software updates, but tech still phases out eventually.
As one of the newer models on the market, the iPhone 11 is probably the most economical, recent handset you're going to get from the brand. If you want a phone that should last as long as possible, and doesn't require any updates any time soon, then this could be the best choice. You won't save a ton of money compared to buying the iPhone 12, but you might be able to get a better deal on this device because it's not the latest top-end product.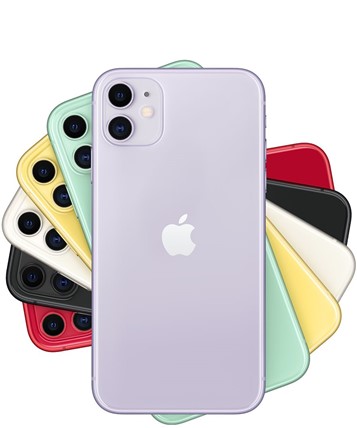 Is a used iPhone 7 still worth buying in 2021?
So, what's the verdict? Is the iPhone 7 still good?
Several years have passed since the arrival of the iPhone 7, yet it's still one of the most appealing smartphones on the market. The iPhone 7 is clearly a lot less expensive than some of the alternatives that you'll find on the market right now, but it still has many benefits to offer, such as battery life and usability.
With things like the iPhone X and iPhone 12 to explore, it's easy to see why a lot of people have upgraded to something more technically impressive. Trading in your current iPhone 7 if you already have one could be a useful way to ensure that you have some extra cash for the next model.
Consider buying a used iPhone 7 if:
You have fond memories of using this device before and you want to go back to it now
You love taking photos, but you don't need the highest resolution
You're looking for an Apple with some of the best battery life and power
You need to save money on your iPhone experience
Go ahead and ignore the iPhone 7 if:
You're keen to try out some of the latest Apple features
You need a better quality of camera to take photos that stand out on Instagram
You want a better screen resolution without the annoying bezel
You want the best processor that Apple has to offer
You want exceptional water resistance (though no iPhone is waterproof)
The iPhone 7 Still Has its Benefits
If you see a used iPhone 7 for sale and you really want an affordable way to get into the Apple community, it's worth giving it a try. The built-in processor on the iPhone 7 offers great performance for a wide range of games and activities, including composing emails and surfing the web. You also get a telephoto lens with optical zoom and bokeh effect for better portraits.
If you think that it's time to upgrade to something new, you're not alone. You could always sell your used iPhone 7 and check out one of the more recent Apple devices instead.